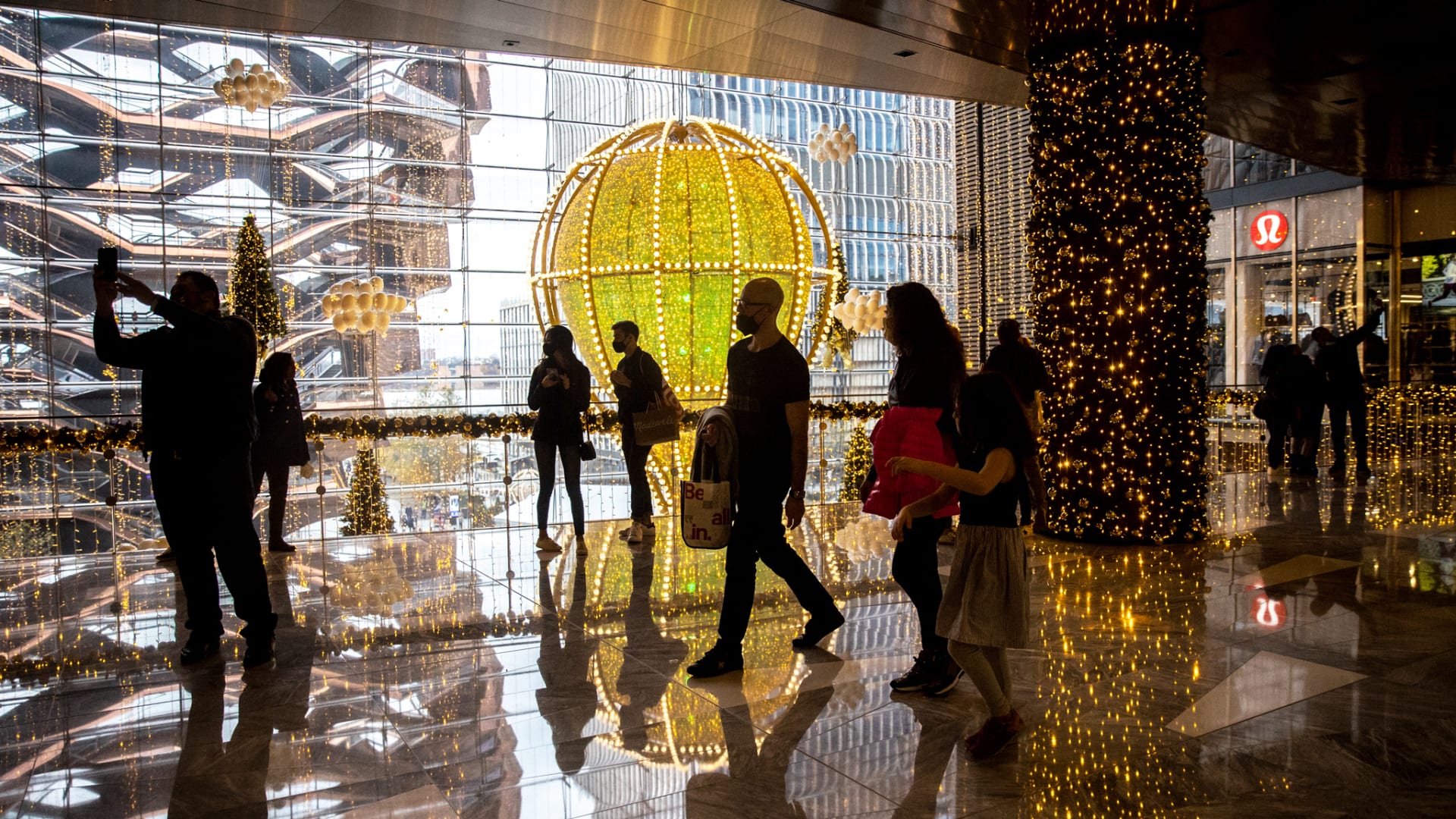 The kickoff of holiday shopping of years past--think midnight doorbuster sales on Black Friday and clogged department stores-- is no longer. Instead, the lasting impact of the Covid-19 pandemic produced the largest online shopping day in U.S. history, continuing a holiday shopping season that's already been thriving since October, despite the decline of in-person shopping.
But online sales picked up the slack. Based on Adobe Analytics data, which tracked one trillion visits to U.S. retail sites, a record $10.8 billion was spent online by the end of Cyber Monday, compared with last year's $9.4 billion, making it the largest online shopping day in U.S. history.
And Adobe wasn't alone in reporting the online surge. More than 1 million online stores that use Shopify's software to sell, ship, and track purchases surpassed $5.1 billion in sales between Black Friday and Cyber Monday, with Shopify counting a 76 percent growth of sales on its platform since last year.
Small Business Saturday also experienced some favorable outcomes, bolstered by supportive consumer behaviors. According to the Union Bank Small Business Holiday Spending 2020 Survey, 74 percent of respondents said they felt a greater sense of responsibility to shop local this year, since small business has been hit especially hard by the pandemic.
"People are spending more time in their neighborhood, so there is even more of a focus on helping the local coffee shop, gift store, or restaurant. They're seeing the impact first hand. These are the business owners who may be your friend or your neighbor and who you have a personal connection with, which really brings their struggles into context," says Colleen Taylor, president of U.S. merchant services at American Express, which created Small Business Saturday 11 years ago.
Many founders were counting on these holiday sales to stay afloat. Kelsey Moreira, CEO and founder of San Francisco-based cookie dough startup Doughp (pronounced "Dope"), hosted a 30 percent off sale online from Black Friday through Cyber Monday, and says she is "crying with joy" at the results. Her site sold more in those four days than in the whole month of November. "People are constantly talking about wanting to support small businesses. This time of year is when we see that come to life," she says.
To maintain momentum and shopper enthusiasm to shop small, American Express's Taylor advises business owners to adhere to cleaning and social distancing protocols--and spread the word online about those safety measures, in addition to any promotions. But if customers are still reluctant to shop in person, make sure you offer them a great online shopping experience as well as other digital services.
Dec 1, 2020