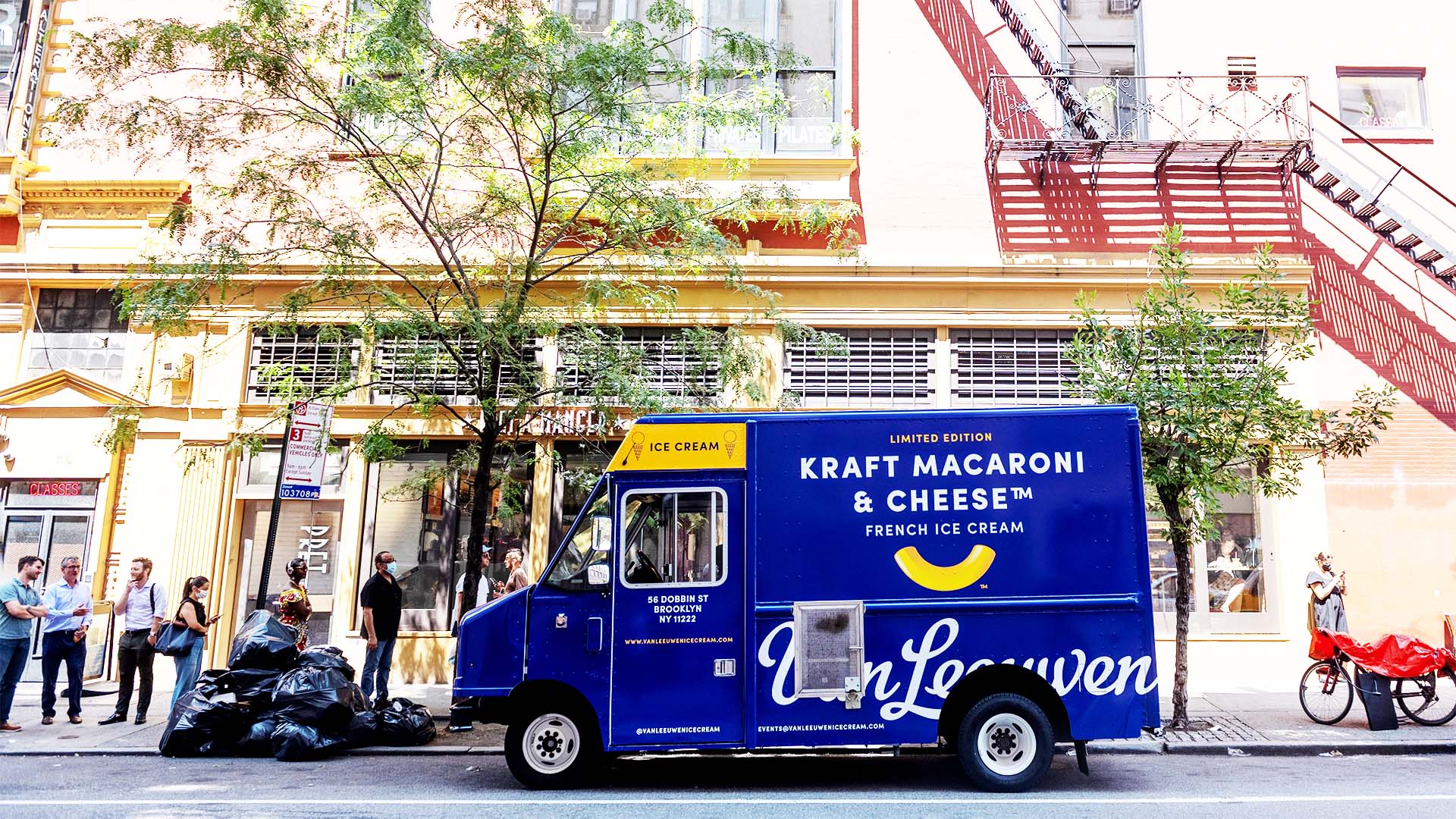 Standing out among the noise of 2021 took some serious creativity.
Between negotiating concerns over their health and job security or mounting work stress and burnout, consumers have been too busy to even think about new product launches--unless it's for masks, vaccines, and the like. Nonetheless, marketers and product designers tried--and some of them successfully, even--to break through. Here are five of the most unabashed product launches of the year:
For (serious) ice cream lovers
A perfect pairing ... if you're Elf
Another unlikely combination came out this month when Oreo and Barefoot Wine partnered for a small-batch release of a wine called Barefoot x Oreo Thins Red Blend Wine that included flavors of, yes, Oreos. For $24.99, customers could get two bottles of the wine and a package of Oreo Thins cookies on the side. As one disgusted reviewer put it, "What fiendish devilry inspired this cursed, two-headed beverage monster?" The blend has since sold out.
Don't fear A.I., cuddle with it
Tokyo-based Vanguard Industries showed off its artificially intelligent robot pet named "Moflin" at CES this year. Painfully cute--Moflin looks like a mix between a rabbit and a guinea pig--the fuzzy robot is equipped with sensors to notice a change in its environment, and it changes mood by making happy, stressed, and other emotional sounds to mimic the care-taking of an actual animal. The $400 robot pet raised $600,000 on Kickstarter prior to becoming a reality in January--signaling that there may indeed be a market for these furry robot friends.
Souped-up swimwear
In an attempt to make warm chowders and soups relevant in the hottest months of the year, Panera launched a soup-themed swimwear line in July. In a limited-release collection, soup fans could get a $25 one-piece broccoli-patterned swimsuit or lounge in a $20 inflatable pool float that looks like a bread bowl. The collection was imagined by Fooji, a Lexington, Kentucky-based marketing agency specializing in giveaways, sweepstakes, and promotions.
Queer beer for Congress!
In October, New Belgium Brewing launched Biere de Queer as part of an advocacy campaign around National Coming Out Day, an annual day celebrating LGBTQ+ folks. The brewing company sent beer to hundreds of members of Congress along with personal stories from New Belgium employees and customers advocating for the Equality Act, which provides nondiscrimination protections for LGBTQ+ people. The purple-colored ale brewed with apricot, honey, and cinnamon sells for $14.99 for a 4-pack of 16-ounce cans.
Dec 24, 2021