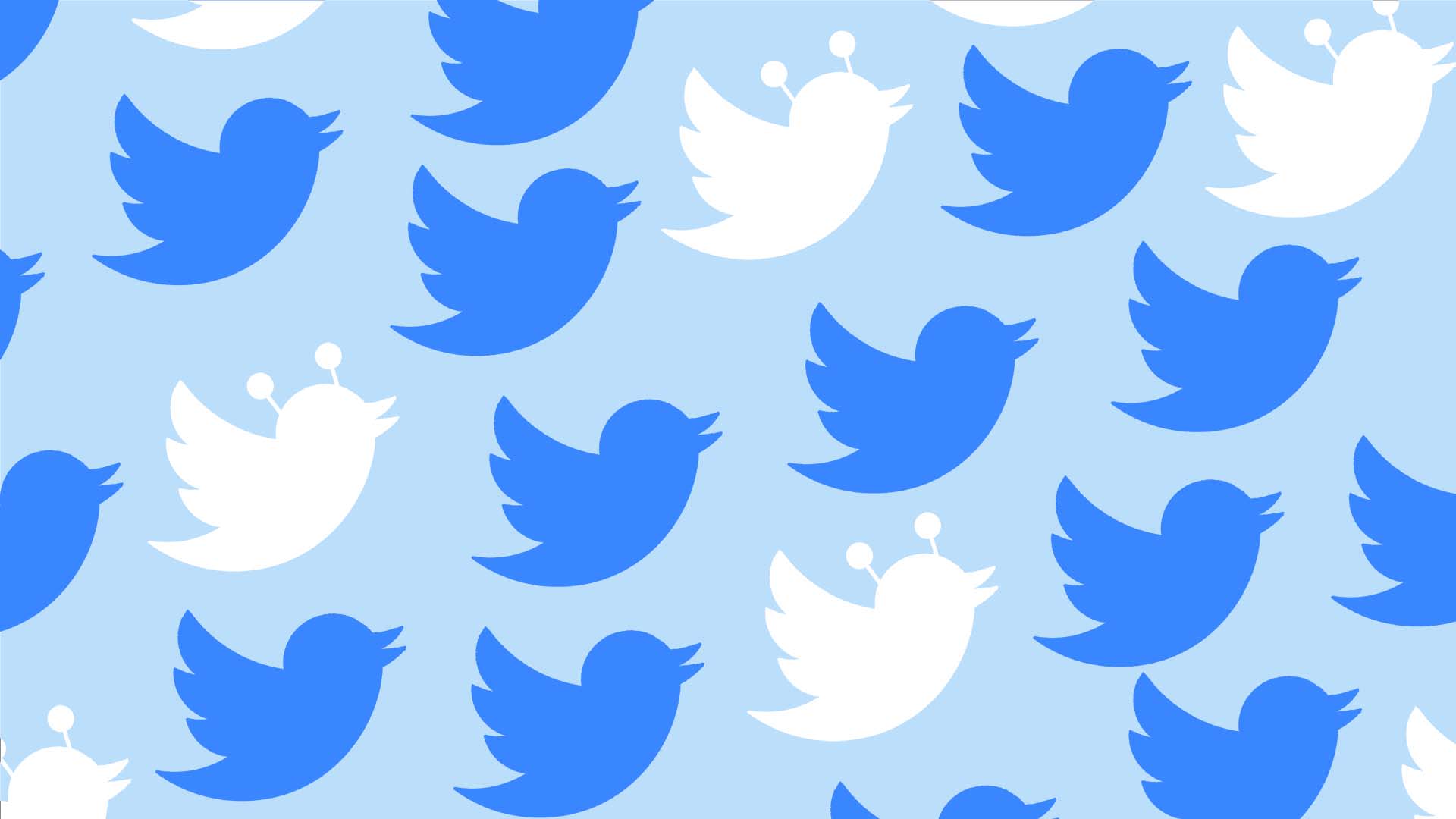 Whether or not the number of fake accounts on Twitter is enough reason for Elon Musk to back out of his $44 billion deal to buy the company will be a question for the courts to decide. Twitter is suing Musk, and a trial is slated for October. Regardless of the outcome, one fact remains undisputed: bots are everywhere on social media. And given their potential to spread misinformation, scams, and hate speech, any brand online would do well to know who they're really interacting with online.
"Today, many bot builders design their programs to post at irregular intervals and in more coherent and focused language," making them harder to distinguish from human-run-accounts, says Sam Woolley, a communications professor who leads the Propaganda Research Lab at the University of Texas-Austin and wrote the 2020 book, The Reality Game: How the Next Wave of Technology Will Break the Truth. The latest bots, he says, "have robust profiles and sophisticated coded mechanisms for commenting and communicating online."
All of which is to say that spam accounts, when left to proliferate, are capable of considerable damage through their ability to shape online conversations.
Catch Them If You Can
Twitter, of course, holds the ultimate responsibility for eradicating spam accounts on its platform. That doesn't mean that there's nothing you can do, however, if you suspect your Twitter followers may include an inordinate number of spam bots. As difficult as it can be to identify them, a slew of tools exist promising to help. Be forewarned: many of these bot catchers don't work. "Some of the solutions you will see are actually scams themselves," says Siemens Energy's cybersecurity program manager Dustin Pogue.
We've rounded up a few that are worth your time:
1. Botometer
Botometer is a free tool developed by the Observatory on Social Media at Indiana University and is considered an industry standard by experts, including Woolley. The tool uses a machine learning algorithm to analyze an individual's Twitter account activity and then calculates a score--the higher the score, the more bot-like the activity.
To begin with Botometer, you need to grant the tool access to your Twitter profile. After you insert an account handle in the designated box, Botometer says it "connects with Twitter API to parse over a thousand features to analyze the account's profile, friends, social network structure, temporal activity patterns, language, and sentiment."
Pro tip: If Botometer seems a good option for your needs, you might want to check out BotAmp, a derivative of Botometer that compares two sets of tweets and estimates which one includes more activity (tweets or retweets) by likely bots.
2. HypeAuditor
HypeAuditor is a tool pitched at influencers having 2,000 or more followers that promises to, among other things, help you assess bot presence in your Twitter, TikTok, and Instagram accounts. The tool sorts followers by what it assesses as real people, suspicious accounts, and mass followers (defined as accounts that follow more than 1,500 other accounts).
The basic plan starts at $4,800 for a yearly subscription. HypeAuditor does not identify specific followers it deems "suspicious," so it's best used as a general check-up on your follower base.
3. BotSight
The anti-virus software maker Norton developed this iOS and web-based app in 2020. BotSight claims to actively check whether a Twitter account is a likely bot by analyzing over 20 data points, including randomness in the Twitter handle, whether the account is verified, the rate at which it is acquiring followers, and the account's description. Botsight is a free tool.
4. Bot Sentinel
Unlike other machine learning tools designed to detect bots, Bot Sentinel uses an algorithm to flag activities classified as inappropriate by Twitter and adds those account reports to a publicly available database. This free tool assigns ratings to Twitter accounts--normal, satisfactory, disruptive, and problematic--based on activities. It's best used to quickly assess the types of tweets an account sends out.
Aug 2, 2022