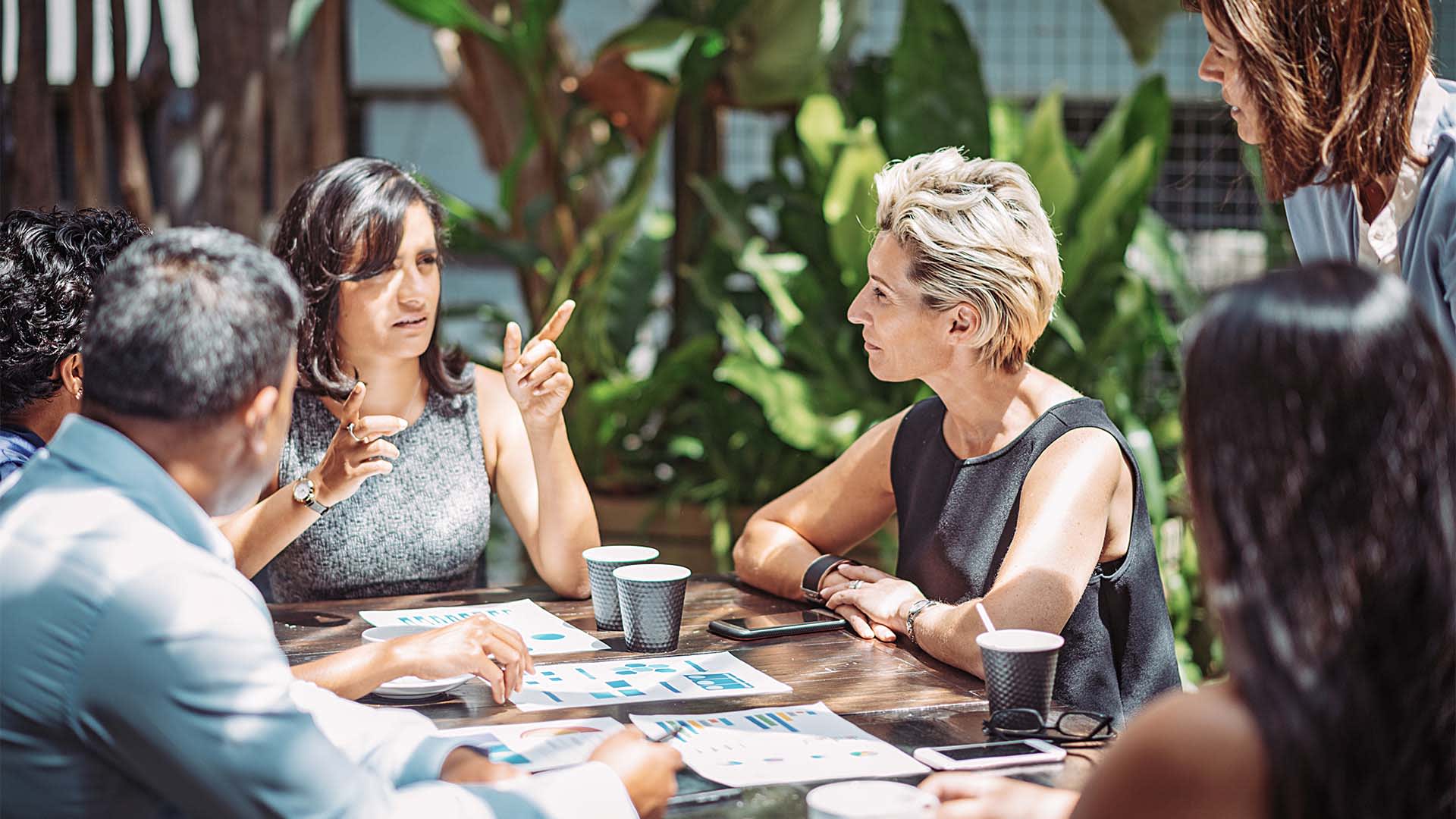 Face-to-face time is a rare and valuable commodity in the remote work world. Plus, it's critical to a company's culture -- Pew Research says that 60 percent of remote workers feel less connected to their co-workers without informal, day-to-day interactions.
Better connection equals better and happier teams. From a management perspective, connected employees demonstrate an increase in performance, use fewer sick days, and are less likely to leave the company. For employees, connection means higher job satisfaction and a greater sense of belonging.
I see this all firsthand at my company, Pacaso. As a fully remote and distributed company, a healthy connection is vital to our culture. Offsites with all our various teams are key to keeping that spark alive, but we also want to maximize the impact of our time physically together because it's infrequent. Meetings become table stakes.
Sure, a glossy main stage keynote in a hotel grand ballroom or breakout meetings with a whiteboard are nice. But that formal setting is not how all employees learn best or form connections with their peers. So my company weaved biannual offsites into the fabric of our culture with one all-company gathering and one department meeting specific every year. We try to build an agenda that fosters moments of connection with as many people as possible in a range of settings.
At any company, offsites are critical for the CEO and leadership team to connect with their team, but it's hard to scale connecting with hundreds of team members. With that said, here are three tips for making the most of face-to-face time with your team:
1. Go outside.
A slew of research supports the idea that exposure to nature improves our physical and psychological well-being. Being under an open sky also creates the much-longed-for yet elusive space necessary for innovation. Removed from the everyday environmental cues and stress triggers of the office or home, the team can brainstorm and problem-solve together in a more spontaneous, organic way. The great outdoors truly inspires blue-sky thinking.
2. Get moving.
Sitting in a nice hotel ballroom may be tempting, but to turbocharge creativity, start walking. Not only will it improve the overall cognitive function of the group, but physical activity models the value of collective wellness. In an all-remote environment, it's essential to integrate mental and physical health routines into the workday. An easy hike or other group exercise demonstrates your commitment to a healthy team.
3. Keep it unstructured.
We tend to associate team building with games or highly structured activities. While it's important to have space in the agenda for pen-to-paper collaboration, a physical deliverable is not the sole goal of an offsite. The event should focus on genuine connection to reduce feelings of social isolation. Whatever activity you choose, allow opportunities for team members to mingle at random and move easily from one interaction to another. As a leader, don't monopolize the airspace with long stories or try to force disclosures. Once a conversation starts, be content to listen.
It's a leader's job to accelerate the connection process by seeking out employees for conversation, rather than waiting for them to summon the nerve to introduce themselves. The CEO and executives benefit by getting unfiltered access to people outside their usual circle of advisers and direct reports. For employees, even brief personal interactions can help them feel heard and valued while fostering a sense of belonging.
Recently, for example, my company's marketing team and I took a 6 a.m. hike through the desert hills of Palm Springs during their biannual department offsite. Of course, what you do together isn't nearly as important as how you do it.
I thought the hike was physically easy and enabled me to have a personal interaction with nearly every attendee. For some people, it was their first hike ever. It was impressive that they took a risk to participate. Half of the attendees opted in to participate in the optional event. The hike itself was an icebreaker to form connections on topics beyond work such as the surrounding breathtaking scenery, outdoor interests, or personal passions.
One important lesson I've learned as a CEO is that people don't commit to companies-- they commit to people and culture. Your potent elixir of mission, vision, values, and people will ultimately determine your organization's success in any environment. Staying connected means staying vital.
Mar 30, 2022