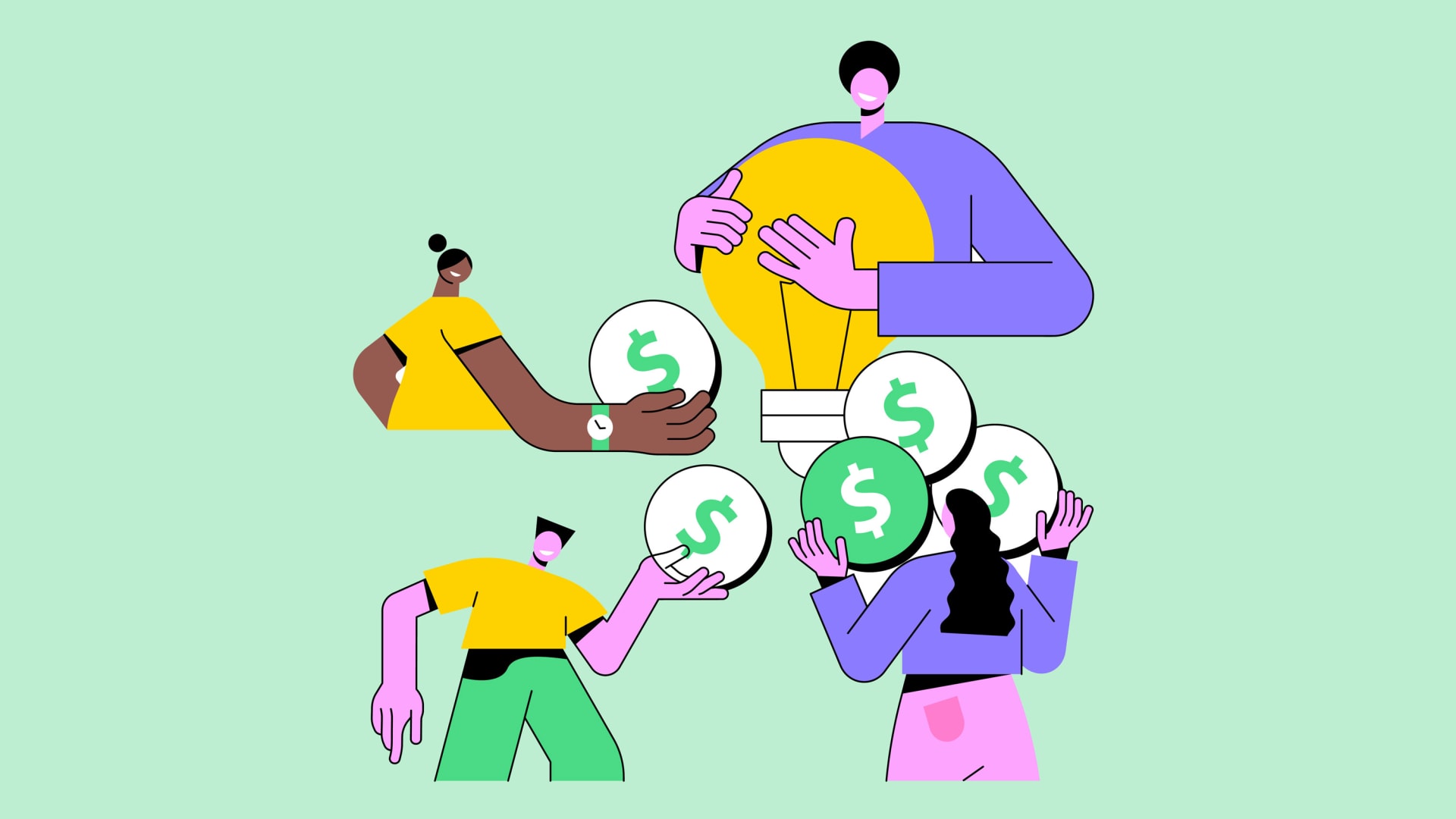 With inflation skyrocketing to 8.5% since last year, the Federal Reserve is expected to continue to raise interest rates aggressively in the coming months, likely increasing the federal funds rate to over 2% by the end of 2022. Increased rates will make it even more expensive to borrow money, especially for small business owners.
These owners have already faced historic challenges as they've fought to survive Covid restrictions. Many took advantage of the Small Business Administration's Payment Protection Program (PPP) and Economic Injury Disaster Loans (EIDL) to stay afloat as the economy crawled out of lockdowns. Others, however, were unable to access those programs and have had to get creative in looking for sources of ongoing finance. In particular, women and minority-owned businesses have reported difficulties accessing PPP money. As pandemic restrictions end and local economies fully reopen, those programs are disappearing, leaving many small businesses that survived the pandemic, but still need financing, scrambling for solutions.
The reality is that many small businesses are often not deemed "creditworthy" by traditional lenders. For a lot of small businesspeople, the answer will be the same as it has for decades: Borrow against existing assets, in many cases the business owner's house, and use that to finance ongoing and expanded operations. Of course, with increased interest rates, it means borrowing at a higher cost, too. If they don't have assets to borrow against, then taking on debt--perhaps from a shorter-term lender that requires no security-- can get costly, fast. That makes that potential "solution" equally, or maybe even more, unappealing.
There is also that other, time-tested approach to raising money--whether in the form of capital or debt: Ask friends and family, or even conduct "Go Fund Me" style charitable fundraising where donors have no expectation of a return on their investment. But with many Americans worried about inflation cutting into their day-to-day budgets, that may be a tougher sell.
Depending on the type of business, factoring and invoice prepayment may be an option--though notably, this is a type a of finance that minorities and especially African-American women--including Georgia gubernatorial candidate Stacey Abrams--have struggled to obtain. Abrams recently explained that trouble getting a factoring or invoice prepayment arrangement in place with an established lender was one of the major obstacles to her achieving success with her business Nourish, and what prompted her to start Now, her invoice prepayment company. Recently, services like Intuit's QuickBooks have been more aggressively marketing invoice prepayment services to users, which likely indicates that they see an untapped market in this arena. However, factoring can be expensive; Abrams' Now takes a cut of 3-5% of invoice totals plus an annual membership fee of $750, while QuickBooks takes a cut of 3%.
This brings us to crowdfunding, which has emerged as hugely popular in recent years. When we think "crowdfunding," many of us think "Kickstarter"--and indeed, that platform and overall approach has been very effective for a lot of smaller businesses. Often, however, those that meet with the most success are those that plan to actually make and sell a product they can offer, usually alongside equity, to investors, as opposed to those that provide a service. For restaurants, coffee shops, contractors or consultants, this approach gives investors some share of the business to raise capital, and the owner often loses some degree of control, making this approach unpalatable to the owner.
Another option is crowdfunding debt, issued by companies including my own, SMBX. In this scenario, business owners retain 100% ownership. Investors purchase bonds for as little as $10 and are repaid monthly for loaning money to the business. This approach lets business owners secure fixed rate debt.
As with direct investment in start-ups by friends and family, this method of raising financing can also be popular with investors looking to back those businesses that matter to them most. That typically means smaller businesses within an entire neighborhood or community. As with crowdfunded equity solutions, it works well for investors who want to build up their wealth and that of a specific neighborhood or demographic.
The Federal Reserve has made it clear that interest rates will increase to fight historic inflation, making it more expensive for all borrowers. Innovating solutions, whether it be in factoring, crowdfunding equity, or crowdfunding debt, are here to stay--and will likely prove more useful than, say, SBA loans for a lot of entrepreneurs who lack assets but are rich in great business ideas and just need a little financial backing to bring them to fruition.
Jun 8, 2022