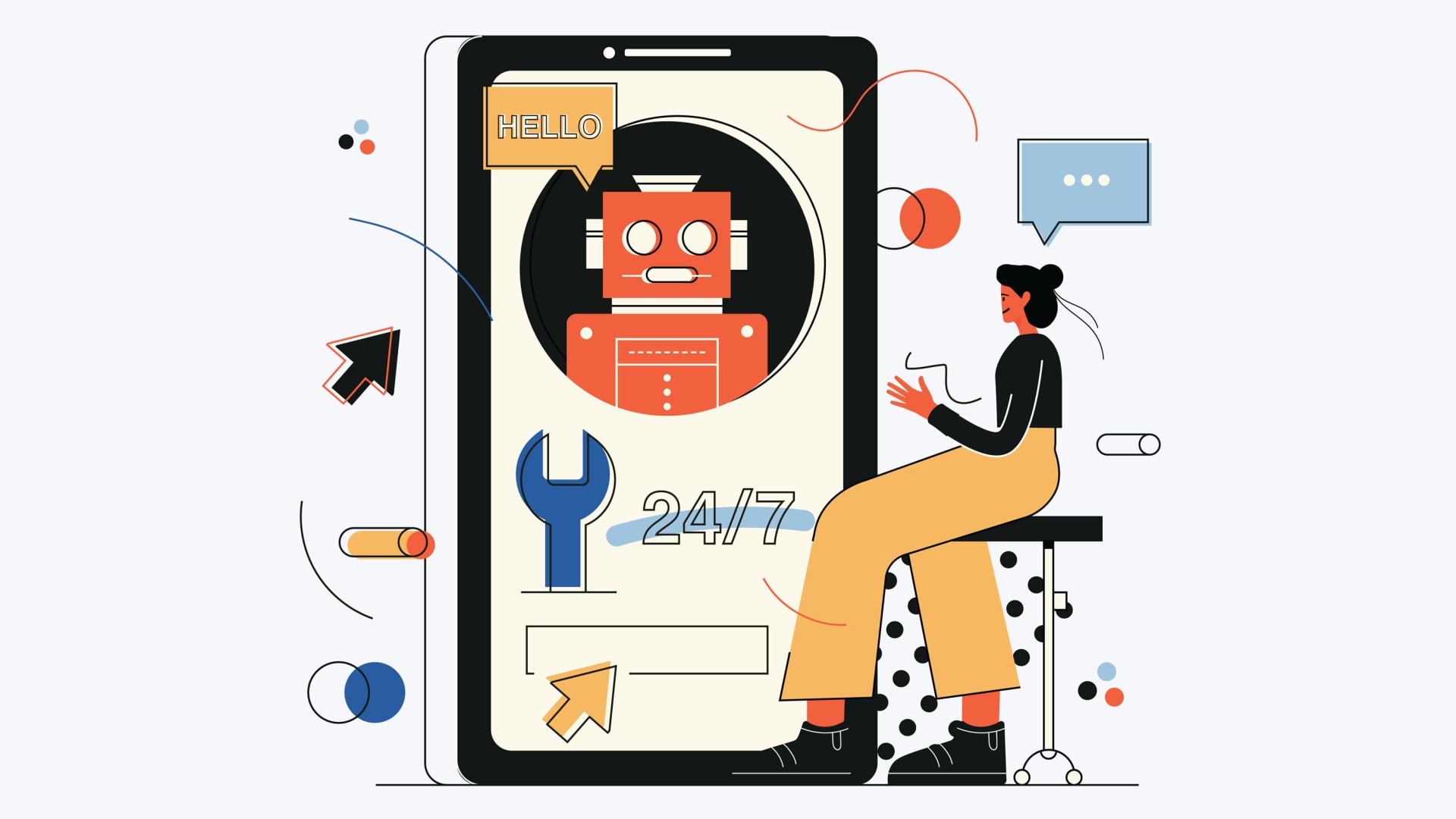 Solving the customer service industry's notorious retention issues has been something of a white whale for entrepreneurs. According to data from AI company Cresta, annual turnover rates at contact centers jumped from 30-45 percent to around 80 percent during the pandemic. High turnover rates can lead to longer customer wait times, as it can take between seven to nine weeks to hire a new agent, and many more months to fully train them. Several potential fixes have been introduced, such as A.I.-powered chatbots and virtual customer service representatives, but a true "silver bullet" solution has yet to be found.
One of the reasons call center employees burn out so quickly is that they're frequently forced to deal with abusive callers. This abuse often comes in the form of bigoted tirades from American clients. Maxim Serebryakov, the 24 year-old CEO of Palo Alto-based accent augmentation company Sanas, saw this problem up close when his friend Raul Garcia Letona was forced to leave Stanford and support his family in Nicaragua by getting a job at a call center. Serebryakov began toying with the idea of using artificial intelligence to change a call center agent's accent in real time, and in 2020 co-founded Sanas. By processing a multitude of voices and corresponding transcripts through an algorithm, Sanas allows call center agents to choose how their accent will sound to clients.
Many call center agents grow up in the U.S. and speak perfect English but are regularly subjected to verbal abuse from bigoted Americans because of their accents, Serebryakov says. Despite Garcia Letona's high level of education, he was underperforming due to his thick South American accent.
Sanas's technology initially launched at seven business process outsourcing companies (BPOs) in fall 2021, and in June the company raised $32 million in Series A funding, with private equity and venture capital firm Insight Partners leading the round. Some call center agents credit the accent tech with improving their quality of work and reducing stressful interactions, according to Serebryakov.
"One of the most fulfilling feelings I've ever had is when an agent told me they had 30 days of no abuse," he says. "We've also noticed that agents who use the software tend to perform more highly when compared to their counterparts," he adds.
While the technology may have some notable benefits, the ethical implications of altering voices to be more "palatable" are fraught. For some, the entire enterprise may call to mind the film Sorry To Bother You, about a Black call center agent who adopts a "White voice" that brings him financial success, but at the cost of his identity.
Serebryakov says that the choice to alter one's accent is left to the individual call center agent, and managers can't force their agents to adopt a specific accent en masse, adding that the company is "not trying to whitewash people," but rather attempting to give talented employees the tools they need to do their jobs while avoiding negative interactions.
In a recent article, however, Sanas president Marty Sarim reportedly said that the call center companies themselves will hold the admin rights to control Sanas, raising concerns that agents could be forced to digitally alter their accents. In a follow-up email, Sanas told Inc. that "the ability to turn Sanas on and off is solely in the individual agent's control, aligned with the company's ethos of 'your voice, your choice.' "
Serebryakov also points out that the idea of a call center agent putting on an accent while speaking to a client isn't a new concept. Accent training, a process in which agents are put through an educational program to understand and recreate a variety of accents, is already a common practice in outsourced call centers.
The CEO will soon get a chance to see how agents react to his technology on a mass scale. In June, the company announced a partnership with fellow California-based company Alorica, one of the largest outsourced customer service providers in the world. Alorica has already started rolling out the tech to their employees.
The partnership gives Alorica's more than 100,000 customer service agents exclusive access to Sanas's technology. In a statement, Alorica CEO Greg Haller said that the tech would allow the firm to "focus on providing the best service experiences in real time, regardless of native dialects that can result in confusion or bias."
While customer service may be the most obvious problem to solve with the technology, Serebryakov believes it could have uses ranging far beyond the call center. One such application could be in the realm of enterprise communications. Serebryakov says he's received interest from tech companies in Japan that are looking to control how they communicate with their European and American counterparts.
Accent augmentation could also help professors improve their communications with students, or be implemented in speech-to-text applications to better comprehend users with strong accents. Serebryakov also thinks the tech could go beyond replicating accents and be used to recreate famous voices when dubbing films for international markets. "If Netflix wanted to dub a Brad Pitt movie in French, we could use our technology to change a French-speaker's voice to sound just like Brad Pitt." ​
Aug 31, 2022