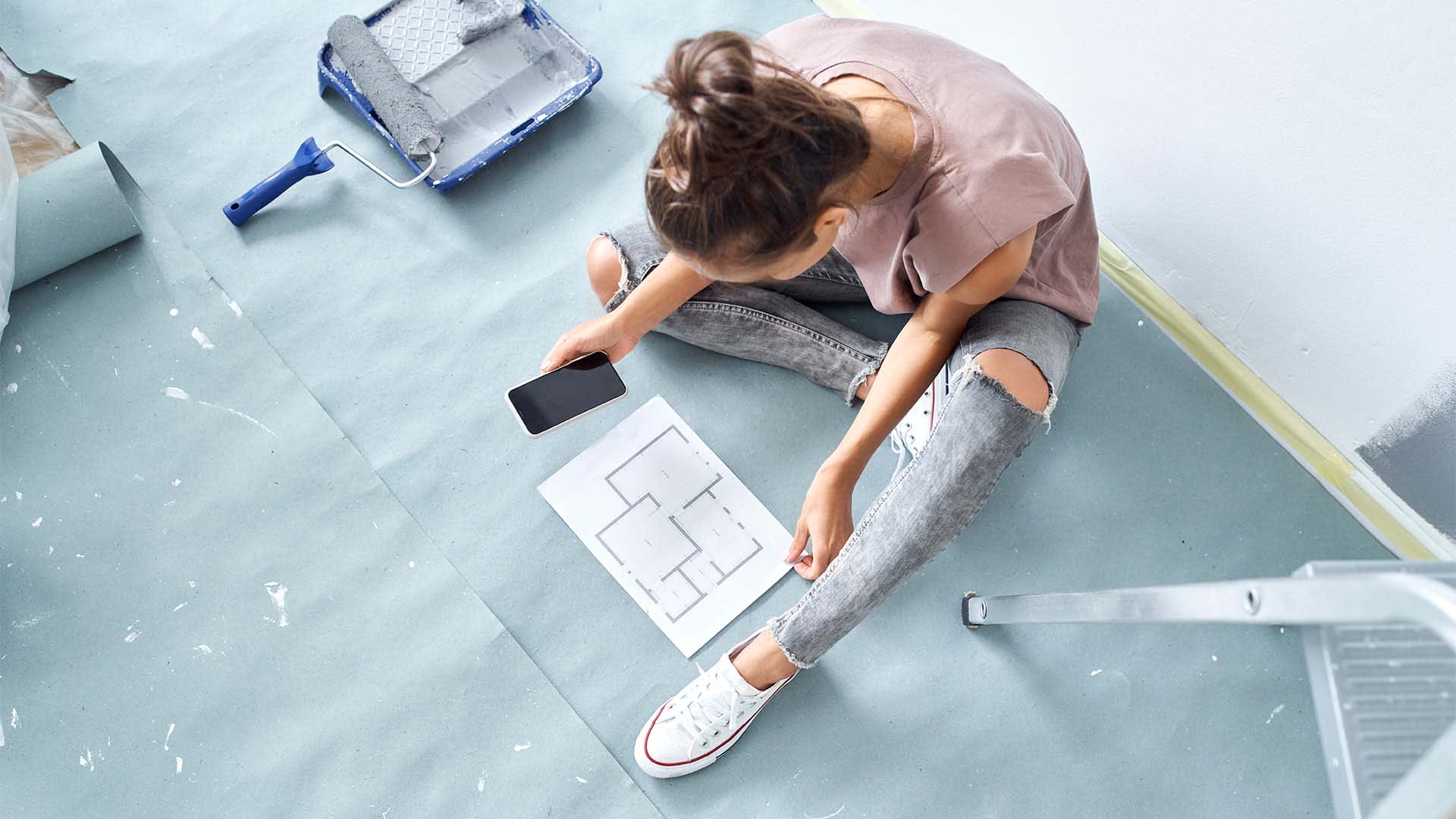 As a business owner, there are few moments more pivotal in your career than opening your first office or storefront. Whether it's a home office, corporate space, or brick-and-mortar store, making sure your physical location represents your brand is of paramount importance.
With 3-D modeling and rendering applications, you can create digital representations of your space for planning layouts and furniture placements, but a lot of these software tools are designed for professionals and come with a steep learning curve, which is why many business owners hire professional interior designers instead.
Boom Interactive is one of several companies attempting to streamline the interior design process using automation. The Salt Lake City-based startup's free app, Bubbles, which is scheduled to soft launch in the third quarter of 2022, uses artificial intelligence to read floor plans and create a "digital twin" of your real-life space, according to CEO and founder Timber Barker. Once a "twin" has been created, users have full freedom to customize the space by adding doors, erasing walls, and placing furniture.
The experience resembles the interior design gameplay of The Sims, with simple grayscale icons that can be easily dragged and dropped into the environment. Barker says that creating a user interface that was immediately legible to design and tech neophytes was ​a top priority, and that his team worked to create a system with a "video game-y" feel. Boom's 3-D rendering technology is currently being used for the production design of an upcoming MGM film, according to Barker, who says that Boom's platform could also be used in industries ranging from public safety design to video games to the still nebulously-defined metaverse.
"We're enabling the masses to create digital copies of their real homes and apartments," he says. "In effect, we're allowing anybody to build and share their own personal metaverse." Users can even walk around their spaces in augmented reality by using their phones as a window into the digital environment.
Nina Etnier, a partner at New York-based design studio Float, says that any tech that enables founders to more clearly share their vision for a physical space is a positive development for designers, as they can be more collaborative with founders throughout the entire design process. She adds that automated 3-D renderings could also save time during the design process. "Any sort of software that can lighten our design development time will free us up to spend more time innovating and creating," Etnier says.
A.I. may soon play a significant role in the decoration and furnishing of new offices or stores. Fülhaus, a furnishing company based in Montreal, Canada, is planning to make finding and sourcing the perfect set of furniture and décor easier with its in-development A.I. model Ludwig. The application can analyze a single image of a space and then produce furniture packages that are "in line" with the space in the image, according to Fülhaus founder and CEO Andria Santos. Ludwig's algorithm can recommend a combination of furniture from the company's roster of over 300 suppliers, and can take inspiration from images of all sorts, from office layouts to a simple photo of a flamingo, providing users with furniture packages based on the aesthetic of the photo. The company is planning to release a beta version of the product before the end of the year, and has yet to announce pricing.
For now, Fülhaus is focused on providing home and hospitality décor, but Santos says she's received many requests to begin providing her services for office design as well. Float's Etnier says that recommendation engines run the risk of feeling impersonal, but that doesn't mean a product like Ludwig won't have utility.
"I think people crave a human element within the spaces where they spend time," she says. "I'm sure a furniture recommendation program could design a functional space that's OK, but I don't think you'll get the nuance that comes from a designer listening to a client and interpreting their vision."
Jul 12, 2022