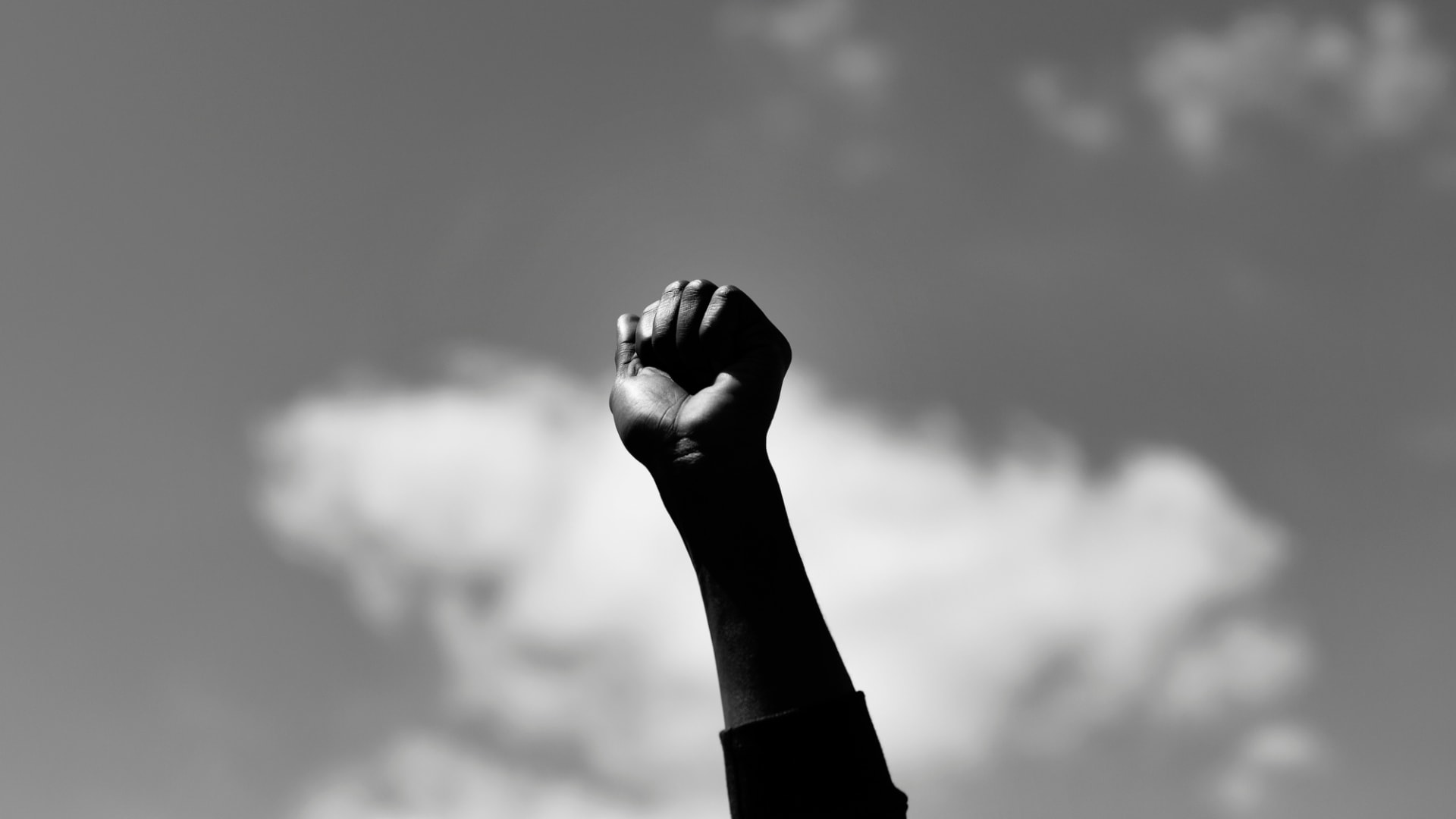 Where does your company stand?

Since the advent of the unrest following George Floyd's killing, there have been largely tepid corporate responses, such as issuing empty statements affirming the importance of Black Lives Matter or one-off tweets followed by a now unnerving quiet. It's an eerie calm, and it feels as though there has been a collective corporate sigh of relief with the hope that all this unrest business is over.
However, corporate America is reading the tea leaves incorrectly. The relative quiet we see is not quiet at all. It is the calm before the next wave.
We are about to enter a potentially contentious and polarizing tidal wave as a combination of three looming factors approaches: a U.S. presidential election, Covid-19, and national unrest. In other words, a powder keg waiting to blow.
Employees and customers are looking to companies to have a strong voice on societal matters such as racial justice.
As leaders, it's time to develop a corporate conscience and lead in ways that organizations of the past weren't required to.
Below are the five considerations that leaders need to think through as they become more corporately conscientious.
1. Take a stand
Corporate social engagement is actually good business. According to the 2018 CX Trends Report by InMoment, "58 percent of Millennials, 55 percent of Gen-Xers, and 51 percent of Baby Boomers think it's important that brands they support invest in causes they care about."
That means more than half of most people across a broad spectrum of ages want organizations to take a stand on causes of importance. It's not only important socially but critical for the corporate bottom line.
2. Decide what your organization cares about
There will be many hot-button issues that will undoubtedly come up in the future. As an organization, you should have a values aligned approach in defining which issues to be vocal about and others that are not relevant to your mission.
If not, employees and customers will question your organizational commitment whether you're silent or vocal, because you haven't effectively managed their expectations. Ultimately, organizations can't take a position on everything, and as a practical matter, there should be an informed and clear rationale for each action taken.
3. Develop a sound social impact strategy
Start with the basics -- who, what, when, where, and why. Think about who should be involved in codifying the strategy, what the organizational commitments as well as actions will be, when to launch the effort, where to share the strategy internally and externally (e.g., company website or social media), and why the organization is taking a stand.
Answering those basic questions along with aligning to company values will aid in truly mapping all the dimensions of what's needed. Keep it simple at first, and don't try to boil the ocean as to what issues your company will champion. Ultimately, the most important elements to get right are being authentic, consistent, and committed.
4. Be consistent, active, and accountable
Customers and employees will see through the performative, one-time-event actions and will hold organizations accountable if they see inconsistency in support. If you support BLM, ending hunger and homelessness, or the environment today, there's an expectation that you will support those causes tomorrow and into the future.
Share progress inwardly and outwardly so all parties can see developments, setbacks, or triumphs. This creates accountability and demonstrates commitment.
5. Engage customers and employees
A more fulsome strategy includes involving others in causes the organization is committed to by enlisting the philanthropic sensibilities of the customer and employee base.
This could be a day of giving, time off for volunteering, employee marching campaigns, corporate partnerships, sponsoring certain causes, or all of the above. Whatever the chosen action(s), involve others and bring them along to have more impact and, most important, ownership in those causes of importance.
Broadcast legend Tom Brokaw may have put it best when he said, "It's easy to make a buck. It's a lot tougher to make a difference." Companies need to and must make a difference, take a stand, and grow a conscience.
Aug 3, 2020