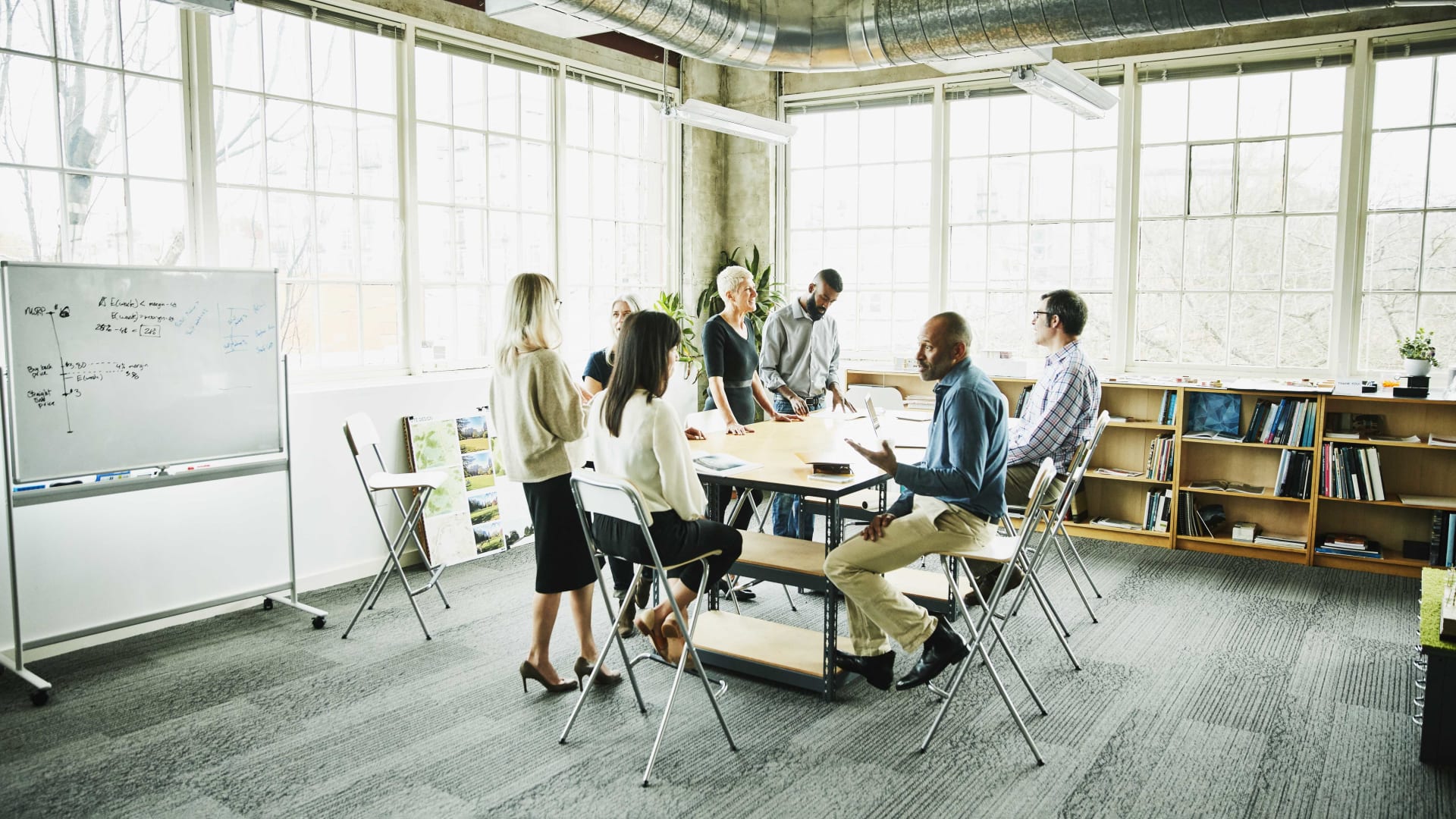 The war for talent is raging and talent has more leverage than they've had in decades. The existential question nearly every organization should be asking themselves is: What are we doing to win?
We've seen companies as part of their recruiting efforts take drastic measures to improve incentives, perks, and compensation to better compete with all the other companies that are actively hiring.
In this war for talent, some organizations are trying to attract and recruit exclusively from "elite schools," and a fair number of companies operate as if they have the brand recognition and resources of the market-leading FAANG companies (that's Facebook, Amazon, Apple, Netflix, and Google). The reality is, every company does not have the brand pull or ability to offer out-of-this-world compensation and perks to land the talent they purport to seek.
The elite-schools-pedigree recruiting approach is myopically outdated and needs to be quickly evolved. There's a huge market of talent, and too often we miss out by going the so-called "traditional" route in evaluating and recruiting it. These companies should adopt what I call the ITS approach -- an Inclusive Talent Strategy. After all, talent isn't exclusive to any one gender, race, ability, school, company, location, etc. Talent runs the gamut, so we need to move away from the elite pedigree misconception.
I recall a conversation from years ago with a colleague who steadfastly argued that the concentration of talent for our recruitment strategy should only come from "elite" schools. I strongly offered a counter-narrative, arguing that the aperture for talent needed to be expanded. If you really want to go after the market of available talent, you expand the field, not limit it.
Fast-forward to present day. We find ourselves in an extremely competitive job market and worker power is the highest it's been in years. It's time for organizations to adopt the ITS approach.
Below are three ways to make ITS happen:
1. Reduce Bias in Hiring
As Simon Sinek states in his book Start With Why, "we trust that someone who lives in the community and more likely shares our values and beliefs is better qualified to care for the most valuable thing in our lives over someone with a long résumé but from an unfamiliar place."
The operative word is trust.
So if trust can supersede verified experience, how can hiring managers hire differently if they mistrust difference? That's the inherent bias, the binary flaw in hiring. We are predisposed to distrust difference and we will find reasons to disqualify those who are different under the guise of defective experience.
Trust in anything is inherently a proposition of risk, and that's why more ITS is required. This means leaning into strategic risk, because with each hire of talent, it is either a risk or reward because no one can tell the future.
It's important to note that talent is taking a chance when they consider or accept an offer from a company they've never heard of, that doesn't pay competitively, etc. The talent-to-organization pairing is a two-way street, and the sooner employers recognize this fact, the sooner we can move forward in expanding the talent pipeline.
2. New Spaces, More Faces
A talent strategy that goes to the same place time and time again with the expectation of different results is a limiting approach. If you want the same faces, go to the same places. If you want to expand the aperture, go to new spaces to find new faces. Go to historically Black colleges and universities (HBCUs) or Hispanic-serving institutions (HSIs), women's colleges, boot camps, and adjacent industries and talent profiles to leverage the different avenues for talent. Talk to the members of your affinity groups, work with organizations that specialize in reaching historically excluded talent. Ultimately, to find talent that's off the beaten path requires an ITS approach.
3. The Evergreen Pipeline
Invest in an evergreen pipeline to expand the aperture for those roles that are always in need. When there is a steady flow of talent, greater efficiency is achieved, versus the start-and-stop approach. With the time and effort saved, greater outreach to new audiences can occur via new channels such as LinkedIn and Twitter, targeting specific job boards, and other social-media platforms.
Jul 21, 2021