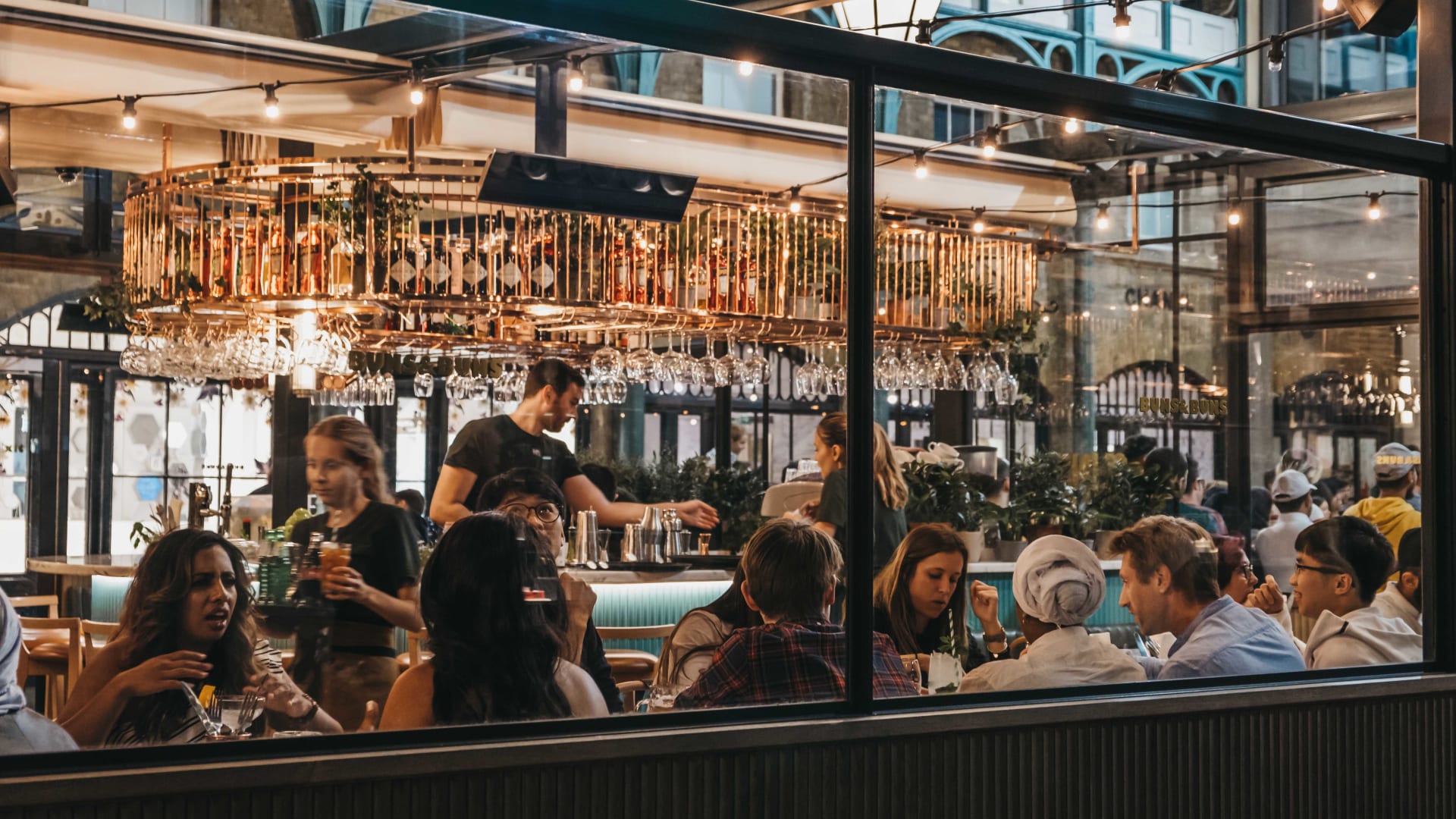 There are more than one million restaurants in the United States. That's a significant number. For context, Germany has about 71,000, and there are about 26,200 in Britain. The industry is booming--more than doubling in size in the last decade and exceeding 800 billion in annual sales.
As America has an abundance of restaurants, one may question if the market is saturated and, if so, are restaurants a good investment? How does one place a value on a restaurant? Casting dark clouds on this ominous investment landscape is that according to a 2005 study published by Cornell Hotel and Restaurant Administration Quarterly, 26.15% of independent restaurants fail within the first year.
The industry is tough--marked by high failure rates and high staff turnover. According to the United States Bureau of Labor Statistics, the annual employee turnover rate in 2016 for the "restaurants and accommodations" sector was 73%--the highest of any industry. To be successful, restauranteurs must be industrious, creative, and proactive.
Variables that Bring Value to a Restaurant
Many believe a restaurant's value is exclusively tied to annual sales, profit margin, and conforming to a few well-known formulas (seating should equal about 60% of the floor space, food costs should be about 30% of total food sales, etc.). However, other important variables factor into the equation.
Valuing a restaurant
Annual sales are a leading indicator of a restaurant's worth. However, a more precise way to determine a restaurant's value is to multiply annual sales by particular multipliers, which increase or decrease based on revenue and the type of restaurant. A simple formula for assessing the value of three types of restaurants is noted in the graphic below:
Note that as revenue increases, the revenue multiplier decreases
Note the significant range for the multiplier (0.15x - 0.4x) for a full service restaurant and how that compares to the modest range (0.25x - 0.5x) for a small operation such as a coffee or ice cream shop
Secrets of Successful Restaurants
Financial considerations:
Your lease: Lease commitments often absorb 20-40% of revenue. When the economy is uncertain, hefty, fixed expenses can threaten the business. Note: Consider trying to negotiate a reduced lease arrangement whereby the landlord receives a lower flat rate AND a percentage of revenue. This safeguards your bottom line and creates a good working relationship with your landlord, who, in essence, becomes vested in your success.
Multiple payment options: Offering payment options to your patrons often translates into an increase in repeat customers and sales. In a 2020 study, MobileIron reported that 47.81% of consumers in the U.S. and the U.K. were open to using a QR code as a mode of payment in bars and restaurants. A 2021 report by Stastista noted that 58% of consumers in the U.S. prefer to pay without cash, and 15% of consumers prefer to pay with their smartphone. The more payment options you provide, the happier your patrons will be.
Ambiance and audience considerations:
Know your market: Successful restaurants identify their primary demographic group and cater to them. For example, studies show that millennials frequent restaurants more than any other group. USA Today reports that 54% of millennials eat at a restaurant at least three times a week. Restaurants that are positioned for optimum success are mindful of their primary demographic's food, music, and atmosphere preferences.
Cultural factors: Successful restaurants will consider the demographic profile of those living near their restaurant. For example, a wise restauranteur will not place an all-pork-all-the-time BBQ restaurant in the middle of a Jewish or Muslim neighborhood. The wise restaurant owner will be aware of and sensitive to, cultural factors, such as food, music, language, and décor, that help and hinder patronage from those living near their restaurant.
Ambiance and presentation: Music, lighting, entertainment, décor, and dish presentation all play important roles in facilitating repeat customers, positive reviews, increased revenue, and in the end, increased restaurant value.
Menu: Yes, the food must be well presented and delicious, but also healthy. Several online sources (such as finances online/restaurant-stats) note that customers rank healthy menu options among the top 5 things they are looking for when choosing a restaurant.
Name recognition:
Franchise connection: Name, slogan, logo recognition, and the reputation associated with a franchise name has value. Restaurants connected with a franchise can multiply the figures in the section above by .1 to .15
Online presence: In today's competitive market, it is essential to have a strong online presence. Most successful restaurants post regularly on multiple social media platforms. They also utilize a variety of online advertising options, encourage their patrons to post good reviews on Google Reviews and Yelp, and partner with services such as DoorDash, Grubhub and Uber Eats to offer a delivery service. According to the National Restaurant Association, 67% of millennials say that they are more likely to choose a restaurant if they offer a delivery option. A quality website profiling your business is good, but don't stop there.
The intangibles
Marc Anthony is credited with saying, "If you do what you love, you'll never work a day in your life." Owning and managing a restaurant is very demanding work, but if it is your passion, the work can be very rewarding. A restaurateur shares their craft and uplifts the masses; they share in the great celebrations of life, participate in nourishing both body and soul, and help connect people who feel increasingly isolated in this day and age. Restaurants are a valuable mainstay in the fabric of our culture.
Oct 12, 2021