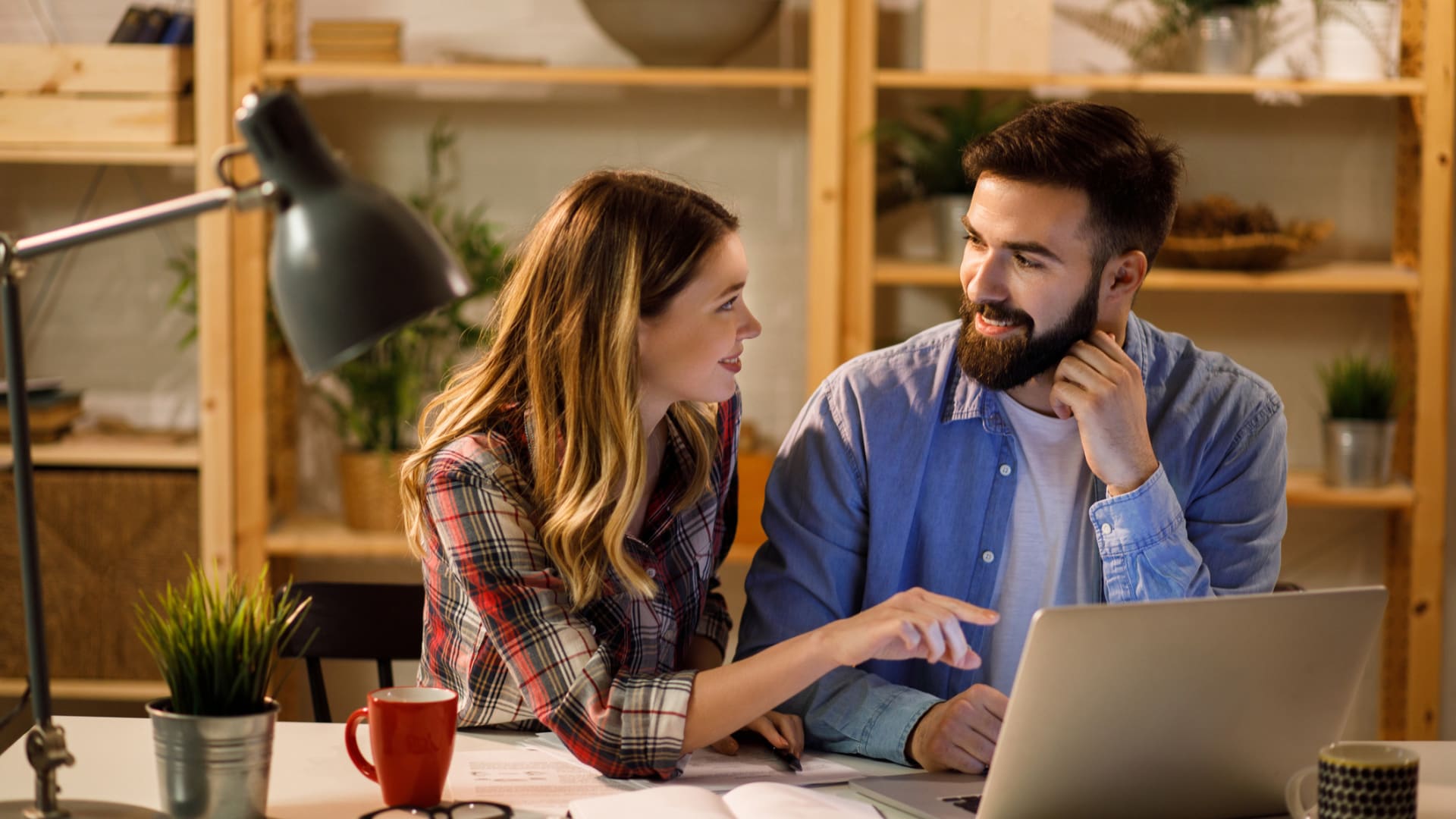 Family-run businesses exhibit stronger growth than their counterparts, thanks to their innately close-knit teams and leaders who can efficiently make decisions, uphold brand values, and develop key talent. Yet "family-run" is not often associated with startups despite both of their scrappy, build-as-you-go mentalities.
When personal relationships are entwined with the startup grind, the phrase "married to your work" takes on an entirely different meaning.
Five years ago, my now-husband Jonathan Magolnick and I conceptualized a business plan for our home health care e-commerce company Carewell on a napkin during our first date. Today, we've grown that idea into a successful, rapidly growing business, picking up tips and tricks along the way to make the venture a rewarding experience for both of us. Here are a couple of my biggest takeaways:
1. Establish a shared vision and be open to change.
When a founder first envisions their business, everything is new and exciting, and the ideas are endless. When starting a business with a partner, it's important to sit down together early on to merge those objectives and determine the true direction of the company.
By pooling together your personal experiences and ideas, you can formulate one common goal for the business. This will not only streamline your approach but will help both of you feel equally invested in your startup by highlighting your individual expertise.
Over time, your shared vision will evolve on the basis of your improved understanding of the marketplace. By staying hyper-aware of business trends, you'll allow your startup to pivot quickly in key areas to maintain constant growth.
During our earliest days, Jonathan and I originally envisioned our company to be an adult diaper subscription service. At the time, we were new to the business of caregiving and were still trying to figure out where the opportunities were. We observed a lack of digital caregiving resources and e-commerce options in the market, so we expanded our initial vision to become a full e-commerce platform featuring an auto-ship program as a bonus.
2. Define your roles on the basis of your strengths.
Figuring out each other's strengths can help dictate roles and responsibilities and expose gaps in your new venture where an external vendor, freelancer, or new employee might fit.
Make a list of the day-to-day tasks you and your partner feel 100 percent confident about owning. Then, divvy up responsibilities, and think hard about what roles you absolutely need to fill. Ideally, you and your partner will have skill sets that are complementary versus competitive. Maybe one person has a background in finance and oversees revenue and performance, while another focuses more on internal operations, customer service, and human resources.
The startup grind is fast and furious: Don't forget to take time to pat each other on the back for individual achievements in your roles, even if they're minor. This will help you both feel thankful for the work you're putting in and serve as motivation to continue building on your success. Dedicate time once a month to reflect on your accomplishments and celebrate successes of all sizes, whether that's securing your next funding round or simply launching a new website.
3. Talk about money and stay on budget.
Founding a startup usually means bootstrapping--using your own funds to operate and scale your business. When you determine the direction of the company and start to develop a business plan, have a discussion about personal finances.
Do you or your partner have savings to use toward this new venture? Will you need to take out a loan? Do you need to keep your day job, or can you both survive without income for an extended period of time?
Setting expectations about how you plan to fund your business and stay afloat financially will prevent headaches and stress in the long run. If you can swing it, try to avoid taking salaries for your first year in business. When you're able to start collecting paychecks, keep them conservative in order to invest back into the growth of the business.
Put together a spreadsheet of exactly how much is needed to propel each area of your business, and stick to your budget. Make upfront commitments to the lifestyle you have to live if you want to accomplish your vision. This might mean selling your car to put cash into the business and moving to a more affordable city like we did when we relocated from Miami to Charlotte. If you can think through sacrifices in advance, it becomes easier to say no to things you want but likely can't afford.
There's no doubt there will be moments where the lines between work and personal life are blurred (especially during a global pandemic), but in my experience, starting a business with my life partner has been nothing short of fulfilling and rewarding. It's hard work, and everyone's relationship is different, but as long as you communicate often and clearly, the end result is worth it.

Mar 3, 2021