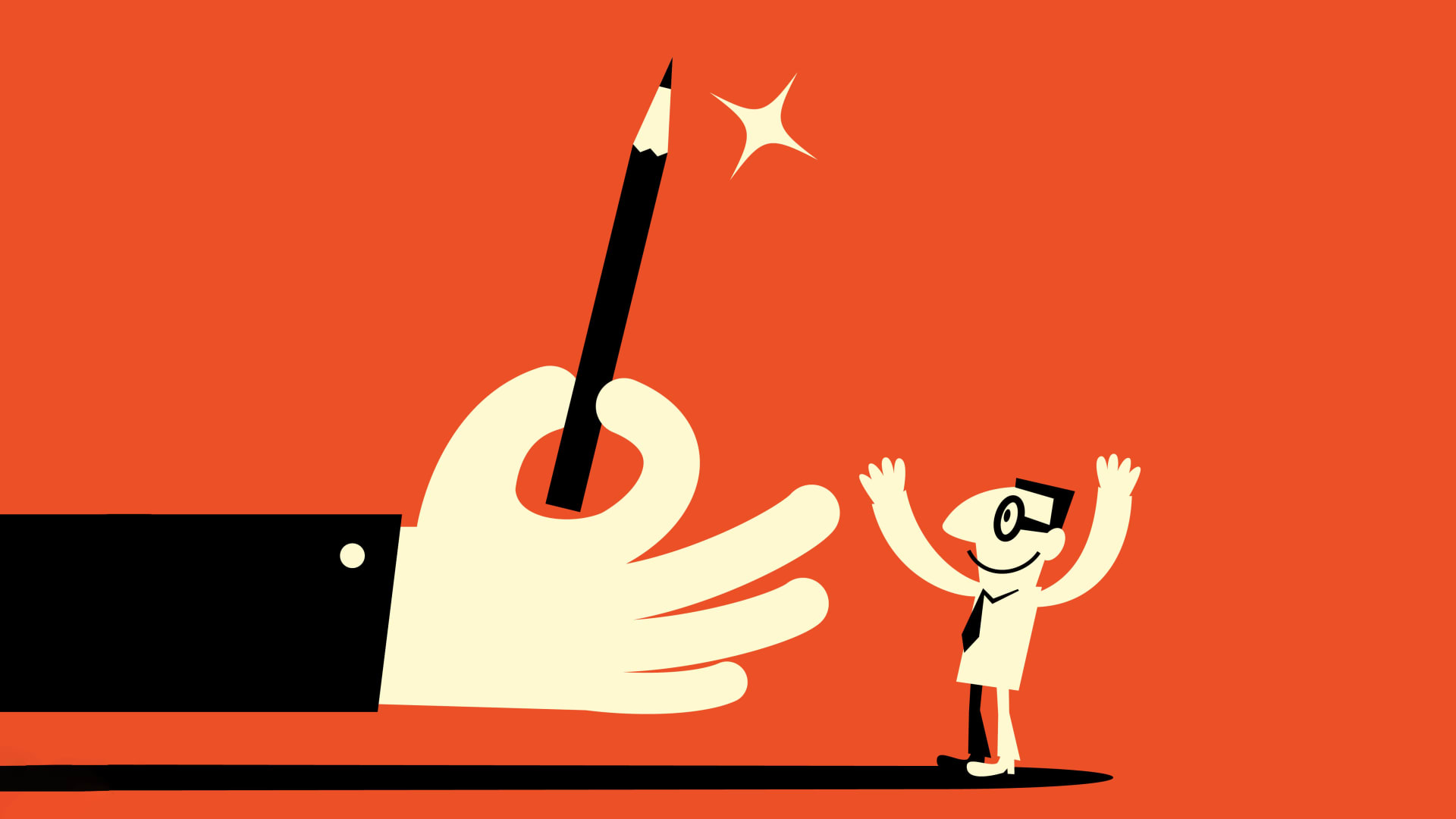 Like all human beings, employees like to know what's going on. Transparency empowers people by helping everyone understand the goal of the business and whether they're reaching that goal. But if the goal is to improve your financial results, showing employees the financials won't be enough. They need to understand how to affect those results.
It's something the past year has taught us well. It's no fun to read bad news, day after day, and not know how to change it. When employees read financial statements, they're reading historical documents. The numbers look backward. Most company owners and managers check the financials to be sure they're on track, but they don't use them to run the business.
But when employees learn to look ahead -- to forecast -- they naturally start changing outcomes. They're no longer just reading yesterday's news. They're making the news.
A similar insight came to health care clinic owner Jan and her physician husband Peter, who have been running their Australian business for more than 30 years. For some time, Jan and Peter kept the clinic alive by personally making loans to the company, which was operating just below breakeven profitability. Something had to give.
When we began working with them, applying economic engagement principles to the business, we knew there would be questions about forecasting. Entrepreneurs and company owners often tell us it's impossible to project accurate results week-to-week when business is unpredictable -- another idea nobody takes for granted in 2021. But employees were less daunted. And it turned out that their active involvement in forecasting would make the practice of forecasting work.
First, the team agreed that patient referrals were the biggest revenue opportunity, establishing a key number that defined winning. They put that number on display, where every team member could see it. Then they started tracking it. Individual team members became responsible for forecasting a week out, and then another week out, and reporting specifics that tied to the key number.
Even better? Employees started noticing that they could change that number.
This was big news. Clinic members began following up after each visit and paying attention to what their patients had to say about their experience and what they valued most. Nurses discovered that the care itself could be improved by responding to this feedback. Staff paid particular attention to ensure all six of their rooms were scheduled efficiently. Even the front desk noted that revenue increased when they reduced the number of patient DNAs (did not appear). They began routinely reaching out to patients the day before their appointment as a friendly reminder.
Naturally, their workplace became a learning environment. Last week's lessons helped them tweak their efforts, until the only place to look was ahead. And then, even further ahead.
While Jan and Peter would be the first to say they and their team have more learning to do, year-on-year revenue is up 30 percent. They're still practicing, but the clinic now generates a modest profit. One way they know the business is getting under control? The actual results are getting closer and closer to the forecasted numbers. Since employees are engaged in the forecasting process, they're suddenly engaged in the business itself. They're finding ways to affect outcomes. They're thinking like trusted partners and acting like trusted partners.
Forecasting doesn't just help you get in control of your business. It allows employees to understand priorities, anticipate opportunities, and take responsibility for results. In a recent email, Jan was excited to report how forecasting had bettered employee engagement. Employees were taking charge of ongoing development and refinement of goals. Paraphrasing Robert Greenleaf, founder of servant-leadership management, she wrote, "Foresight is the 'lead' that the leader has."
By practicing foresight, her clinic has afforded the strengths of leadership to everyone on the team. And it makes sense. Transparency of economic performance enables all employees to see how the company is doing and learn from successes and failures. What if everybody at your company had that kind of leadership?
Apr 12, 2021