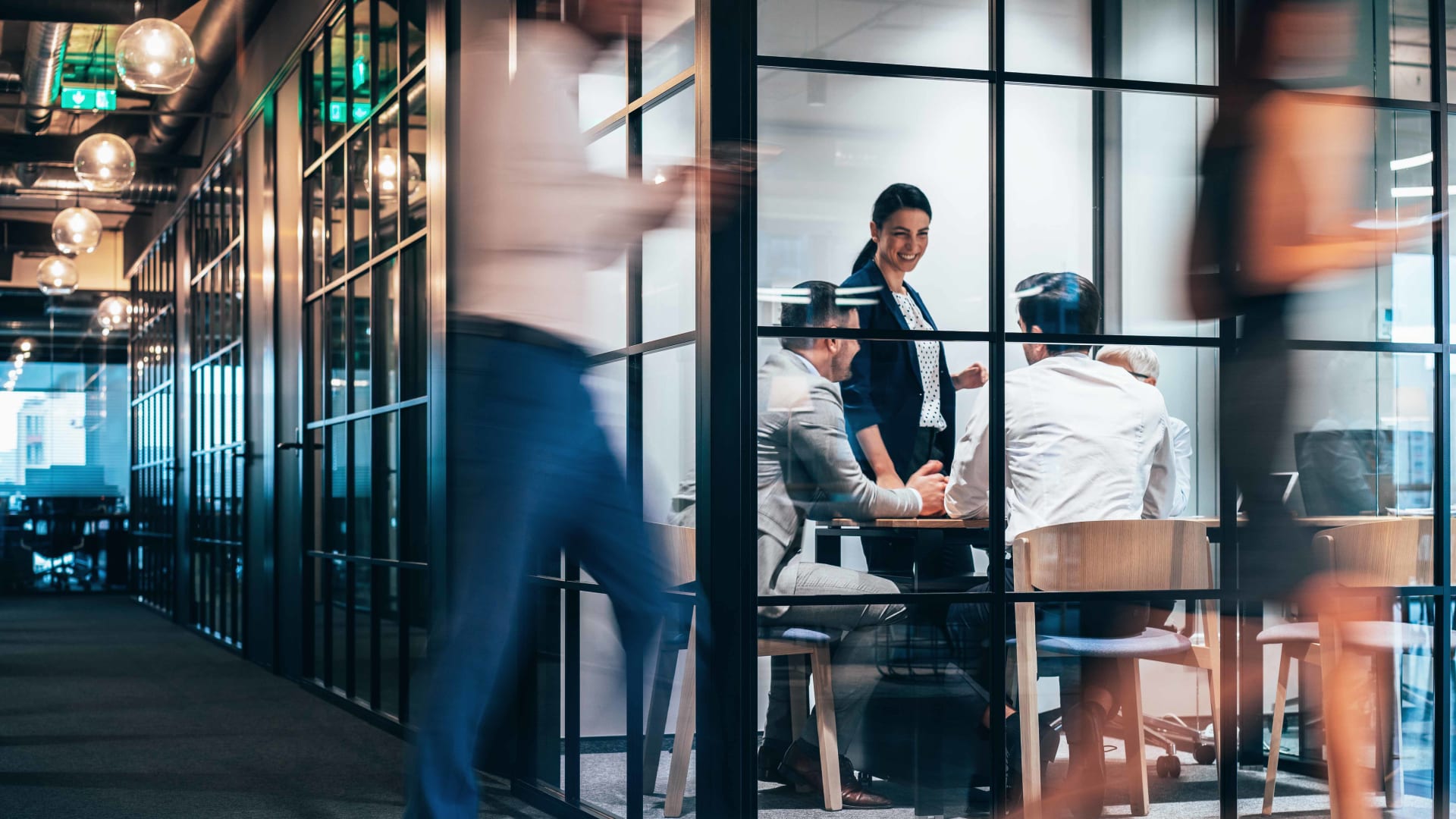 When Stephen Covey introduced The Seven Habits of Highly Effective People more than 30 years ago, the book was an instant classic. Even if you haven't read it, you've likely heard its wisdom posited for everything from familial bonding to corporate climbing. Covey credits the book's renown to its paradigm, one that "ignores trends and pop psychology and focuses on timeless principles of fairness, integrity, honesty, and human dignity."
You might say it was a message for a different era. But in the time since its publication, we've worked with hundreds of small to mid-sized privately owned businesses, as well as industry majors such as Southwest Airlines, Harley-Davidson, and Capital One, helping them engage employees and increase profits. More recently, we've been conducting profitable growth research with Harvard Business School. After all this time, Seven Habits has remained a bestseller. And after all this time, I'm noticing something important about that paradigm.
The core structure of the book has to do with three categories all people fit into:
Dependent people rely on others to get what they want.
Independent people rely on their own effort to get what they want.
Interdependent people combine their own efforts with the efforts of others to achieve their greatest success.
Naturally, you might be theorizing about which category you belong in. The truth is that all of us begin life as dependent people. We rely on family or caregivers to provide us what we need. Over time, we grow and learn, hopefully developing to the point that we are self-reliant, or independent. But some of us continue to depend on others for resources in times of stress or lack. Some of us carry on in survival mode, just getting by. If a loved one asks, "What did you do today?" the answer is humble--we made it to another day.
The good news is that most of us make it to some level of independence and can rely on our own efforts to get what we want. We contribute to the economy by performing whatever useful task we can, and we're paid for this contribution. We learn new skills and advance, and maybe earn a greater wage. We use this to get what we need or want: a home, a car, meals, or even healthcare.
But the relationship between people and the businesses they work for chiefly remains transactional. We behave like hired hands; as long as the employer has work for us, we have employment. If another employer offers more pay for our time, we tend to switch jobs. When a parent, spouse, child, or friend asks, "What did you do today?" the answer is somewhat more satisfying. "I saved a patient, fed someone who was hungry, built a house, taught a student." Independent lives lend themselves to this kind of satisfaction.
A few of us grow beyond independent lives. These people combine their efforts with the efforts of others to accomplish more than any one of them could alone. You know the names of some of these highly effective people:
Herb Kelleher, founder and past CEO of Southwest Airlines
Bill Gates, founder and past CEO of Microsoft
Steve Jobs, founder and past CEO of Apple
Jeff Bezos, founder and CEO of Amazon
There are many highly effective people we have met beyond these individuals who are household names. These less known highly effective people are individuals like:
Matt Plaskoff, founder and CEO of One Week Bath
Roger Grommet, founder and past CEO of Boardman Manufacturing
Dr. Ed Fotsch, founder and CEO of Gemini
Elizabeth Wilder, founder and CEO of AWDB Design Build
All eight CEOs have moved from independence to interdependence. They've built strong companies and served millions of customers, generating billions in wealth and improving the lives of countless employees, who in turn help them achieve far more than they ever could individually. This is what economic engagement is all about.
We know the details of how economic engagement has worked with 5 of these CEOs, having worked with their companies. It turns out that Covey's insights apply powerfully to the tenets of economic engagement: customer engagement, economic understanding, transparency, profit sharing, and employee participation.
Besides a salary, each of these CEOs have created a significant amount of wealth for themselves; their companies pay taxes and contribute to society. But more important, they intentionally build a relationship with their employees that looks like a trusted partnership. Instead of regarding their workers as hired hands, these company leaders abide by Covey's Habit 5: Seek First to Understand. The listen to their employees. They use robust financial results to help improve the lives of the very people who drive those results.
So, when that parent, spouse, child, or friend asks them, "What did you do today?" they can answer, "We grew our business, served even more customers, and helped our employees prosper." Interdependent lives have the potential to be immeasurably satisfying. And interdependent leaders tend to build businesses that extend even beyond the lives of their founders.
Jul 30, 2021