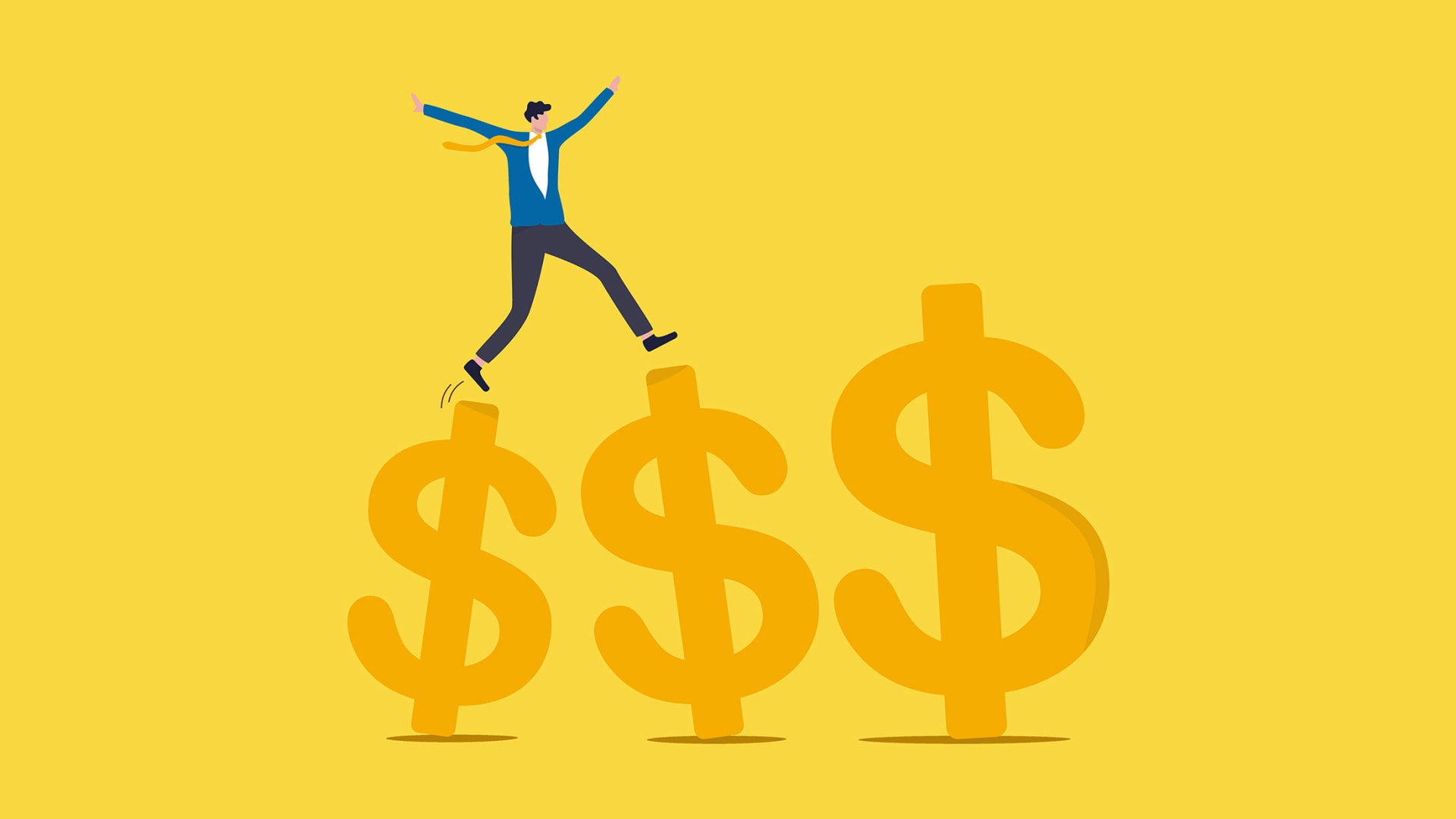 Maybe there's a silver lining to inflation being at the highest levels we've seen in decades. Hear me out.
At the least, the challenge is a shared one. We are all adjusting to the trial of higher prices--for raw materials, for subcontractors, for shipping, and so on. The labor shortage compounds supply-chain disruptions. Chances are you're seeing higher costs for your own employees, as demand for talent continues to grow. Everybody's looking for an end in sight. But what to do while we search the horizon?
Companies have control over a couple of key things. We recently wrote an article recommending you re-examine your approach to pricing, or rehaul your pricing altogether. But what control do your employees have? When they buy groceries or fill their car with gas on the way to work, the wages you pay them just aren't doing what they used to. Many US households aren't in a position to absorb an unexpected $500 expense, and most are absorbing far more than that as inflation eats away at their buying power.
Of course, you could simply increase wages. Your workers would certainly appreciate it. But doing so will increase your fixed costs, and not necessarily boost your output or profitability. When the next downturn comes (and it will), this rise in fixed costs will put you in a bind.
This is exactly the problem we were up against with an e-commerce company we're coaching. Their warehouse employees were sitting at $16 per hour when local competition increased rates from $15 per hour to $18 per hour. When they tried to hire new employees to keep up with demand, they came up short. In fact, they were starting to lose employees. It was a disaster from a customer service standpoint and a profit standpoint.
Matters were particularly dire at one of their regional warehouses, so they increased wages to $20 per hour to get ahead of inflation. But the other two warehouses took a different approach. They invited employees for a roundtable conversation where they discussed the challenges facing the company as well as the challenges facing employees. The got into specifics like:
From the company's perspective, the need for quality shipments, (the combination of the right product, on time or early), while dealing with ever-increasing costs
From the employee perspective, the need for increased compensation to deal with higher costs for living expenses
The company acknowledged that the market for warehouse employees had risen, and they committed to be at or above the market rate. They understood that the way to get and keep the best employees was to compensate accordingly. Now the company needed to fund that promise.
Managers and employees agreed that the key performance metric was quality shipments per paid hour. If they worked together, they might be able to improve this compared to current performance. They collaborated on a list of ideas and put them to the test. Productivity leapt right away. The also noted that there was a reduction in employee turnover. Both the upturn in performance and the reduced cost associated with hiring new employees had a lot of profit potential.
They developed a plan: if the team could realize the increased performance that they thought they could, the incremental profits would provide incremental compensation for the employees. What the employees didn't see coming? The increased compensation resulted in total pay that was above the $20 hourly rate at the first warehouse. Everyone felt this was appropriate, since the employees participating in performance-based compensation had pay that was at risk.
Many of the details of their performance incentive plan are consistent with advice in our precious article on the topic. Most important, they tracked performance every day, shared new insights regularly, and recognized strong individual performance. The cumulative profit performance, which would drive the projected quarterly bonus payment, was always readily accessible and apparent to every team member, and discussed consistently as part of their weekly meeting.
At the end of the year, we'll find out how the performance of the straight-wage warehouse compares to the other two warehouses. Employees, managers, and owners are watching with excitement, and we are too. Early indications are pretty promising. It reminds me of the legendary Southwest Airline pilot union agreement, where the pilots agreed to a 3-year wage freeze in exchange for Southwest Airlines stock options. The performance compensation helped SWA pilots fund a higher standard of living in the long run, and the company continues to wildly outperform their competitors.
Plenty of people talk about the importance of employee engagement, suggesting everything from empowerment retreats to recognition ceremonies. And all these things are good. But they don't help employees fill the gas tank. They don't address the inflation problem. When employees can't make ends meet, what they need is more compensation. Helping them get it just might help your bottom line, too.
Jun 2, 2022