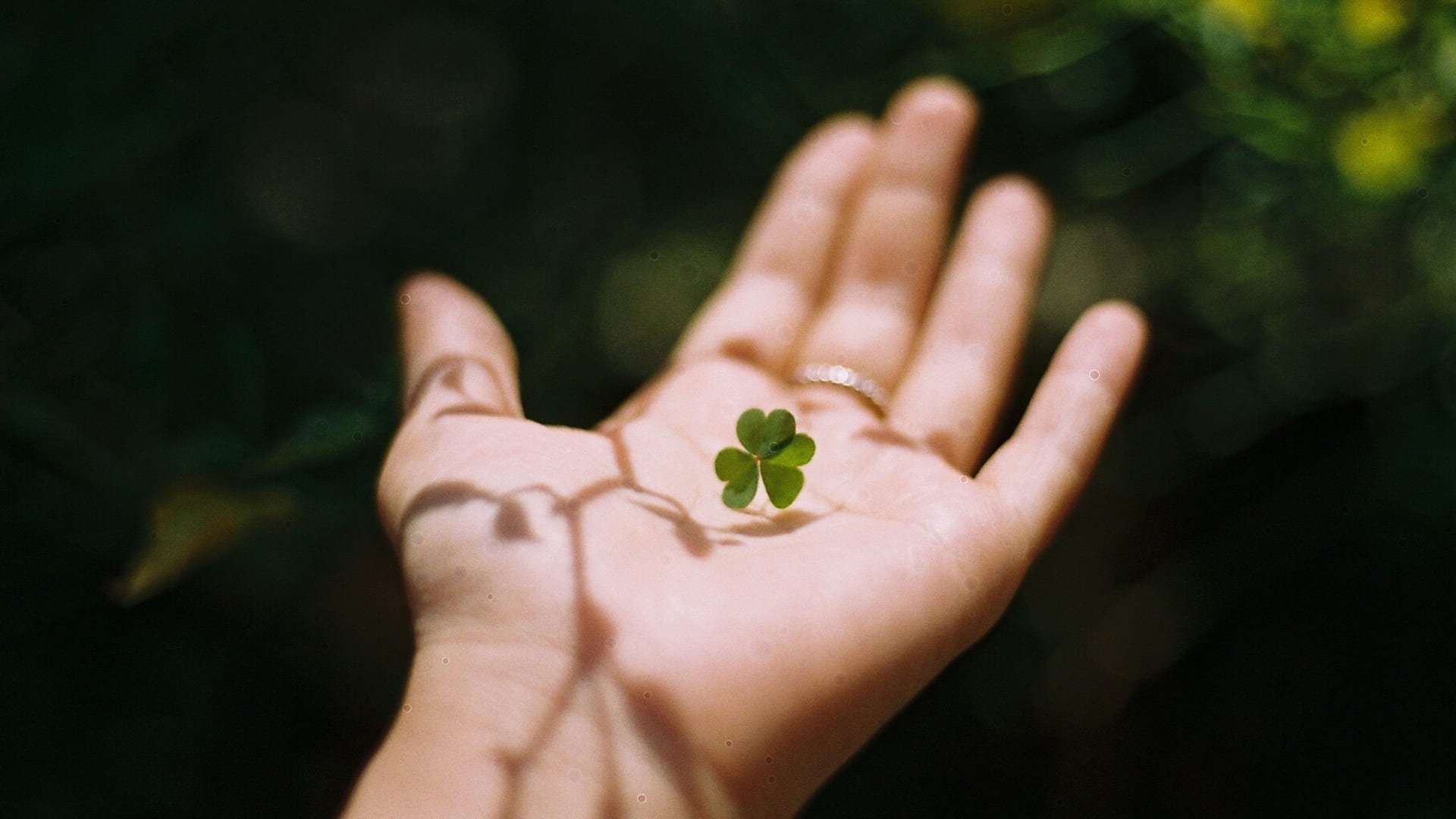 If you like these kinds of compilations, feel free to download my free e-book 365+ Top Inspirational Quotes, which includes top quote selections from past years.
With a name like Murphy, I have to have a St. Patrick's Day theme for March. I've largely chosen quotes from successful people about luck--how much they think luck does or doesn't play a role.
Interestingly, they don't all agree with each other. But here are 31 quotes about luck and success to inspire your thoughts this month.
"I played in a rock band. I climbed trees. I did stuff that made my parents wonder, 'What the hell is she doing?' But I also was a good student and a good daughter, so I never brought shame on the family. And I was lucky that the men in my family thought the women should have an equal shot at everything." --Indra Nooyi
"Luck is the best superpower." --Elon Musk
"If you are lucky enough to be successful, you have a responsibility to give back." --Lori Greiner
"Luck is a dividend of sweat. The more you sweat, the luckier you get." --Ray Kroc
"You never know what worse luck your bad luck has saved you from." --Cormac McCarthy
"Those who have succeeded at anything and don't mention luck are kidding themselves." --Larry King
"Luck is very important. Of course, you can't wait for luck, because it won't come. While you start a journey, luck may eventually come to you." --Jack Ma
"Your messaging should convey 'Here's why you would be so lucky if you got me,' instead of 'I really wanted it,' which we all tend to do." --Barbara Corcoran
"Just because you've been successful and just because you've disrupted an environment, that doesn't mean you're a role model or that you actually have anything to teach anybody. There's an awful lot of luck and accident in the world, and maybe you were just on the receiving end of that." --Michael Lewis
"I was lucky. I found what I loved to do early in life. Woz and I started Apple in my parents' garage when I was 20." --Steve Jobs
"I was lucky to be a young person when the digital revolution was just getting under way, and my Microsoft colleagues and I had the chance to help shape it." --Bill Gates
"We each come by the gifts we have to offer by an infinite series of influences and lucky breaks we can never fully understand." --MacKenzie Scott
"I think luck gets you onto the stage. But it has nothing to do with keeping you there." --Eric Bana
"I believe luck is preparation meeting opportunity. If you hadn't been prepared when the opportunity came along, you wouldn't have been lucky." --Oprah Winfrey
"Most entrepreneurs will admit luck plays a part in success." --Richard Branson
"It's hard to detect good luck--it looks so much like something you've earned." --Frank A. Clark
"Are you a lucky person?" --Jeff Bezos (interview question)
"I am not lucky. You know what I am? I am smart, I am talented, I take advantage of the opportunities that come my way, and I work really, really hard. Don't call me lucky. Call me a badass." --Shonda Rhimes
"I've had it so good in this world, you know. The odds were 50 to 1 against my being born in the United States in 1930. I won the lottery the day I emerged from the womb by being in the United States instead of in some other country where my chances would have been way different." --Warren Buffett
"I grew up with comic books and cartoons and action movies. To find myself in the position to do work in these mediums is just an opportunity I couldn't have even asked for. It's just pure luck, really." --Hoon Lee
"The industry does go through cycles, and I was very lucky in terms of having gotten into the industry at one of its peaks." --Ajit Jain
"People always call it luck when you've acted more sensibly than they have." --Anne Tyler
"When were you born, who are your parents, where did you grow up? None of us earns these things. These things were given to us. So when we strip away all of our luck and our privilege, and we consider where we'd be without them, it becomes much easier to see someone who's poor and say, 'That could be me.' And that's empathy." --Melinda Gates
"Very few castaways can claim to have survived so long at sea as Mr. Patel, and none in the company of an adult Bengal tiger." --Yann Martel
"A man forgets his good luck next day, but remembers his bad luck until next year." --E.W. Howe
"Here's the thing about luck. You don't know if it's good or bad until you have some perspective." --Alice Hoffman
"I always have my original iPod; I have a good-luck song that I take off to every single time. It's Mark Knopfler, who used to be the lead singer of Dire Straits, and the song is 'What It Is.' It has to be perfectly cued up. I don't listen until the plane starts down the runway. It's a whole ritual." --Sara Blakely
"I'm lucky. Hard work is the key, but luck plays a part." --Neil Diamond
"As regards the extraordinary prizes, the element of luck is the determining factor." --Teddy Roosevelt
"It is not very often that an opportunity comes knocking. But when it does, you'd better be bathed and dressed and ready to answer its call." --Jyoti Arora
"Small opportunities are often the beginning of great enterprises." --Demosthenes
Mar 1, 2021