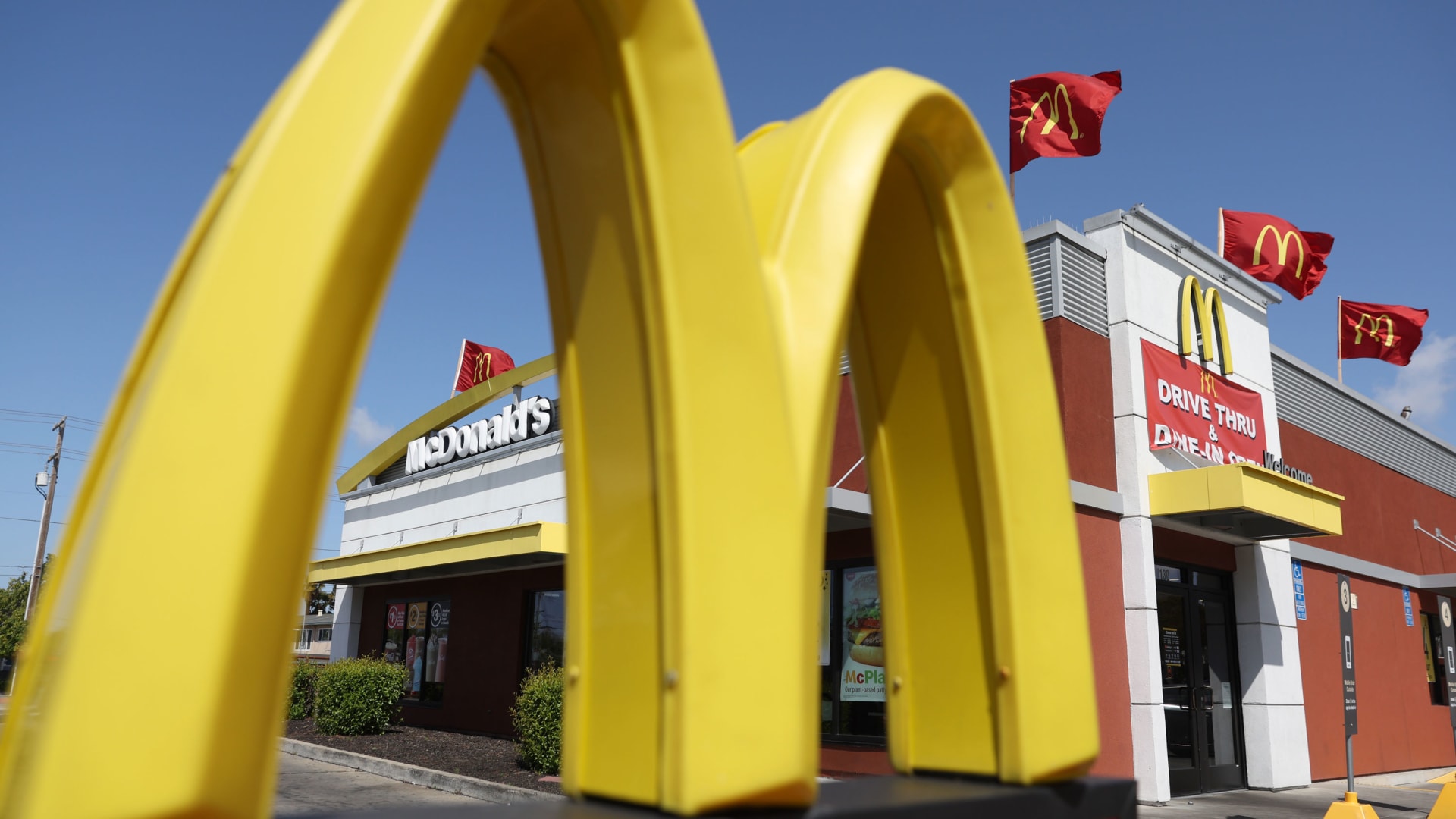 Case in point: McDonald's. When the world's largest fast-food chain announced shortly after the Russian invasion of Ukraine that it was suspending operations at its 850 Russian restaurants (including both corporate-owned and franchise locations), my reaction was to feel two things at the same time.
First: comity and sympathy. It's hard to justify American companies continuing to do business in Russia for many reasons, including both the actual reported conduct of Russian forces in Ukraine and how their non-Russian customers and stakeholders would react if they didn't pull out.
Second: sadness, even a bit of heartbreak. I'm not the biggest McDonald's aficionado you'll find by any means, but I recognize that it's more than a restaurant, more than a corporation. For better or for worse, it's a symbol of America around the world.
The line of people out the door that first day, less than a year after the fall of the Berlin Wall, stretched more than a quarter of a mile. After more than 40 years of Cold War, with the West and Russia almost hermetically closed off from each other, it was truly a milestone event.
Then, another 32 years passed, and last month, that changed as McDonald's pulled out. Most other major American and Western companies did too.
And this week, McDonald's explained what it's cost the company so far: in short, a total of $127 million and counting, which includes both:
$100 million for wasted food and other "inventory in the company's supply chain that likely will be disposed of"
$27 million for "the continuation of employee salaries, lease and supplier payments" in the country
McDonald's had previously said it intended to continue paying employee salaries in both Russia and Ukraine, where it closed restaurants out of safety concerns during the invasion.
Going forward, the expectation is that these monthly expenses will be between $50 million and $55 million as long as the restaurants are closed.
Now, these losses are a few drops in the proverbial bucket for McDonald's; Russia and Ukraine amounted for about 2 percent of worldwide revenue for McDonald's in 2021. Overall, its revenue was up significantly, but its net profit fell because of higher costs during the first quarter of this year.
Also, it's not clear to me that McDonald's wouldn't have lost even more if it had kept the Russian restaurants open. I have a feeling that if McDonald's were still operating in Russia, I'd be writing today about continuing massive protests against the country in the West.
The closures are still being described as "temporary," and there were some reports that 100 or so franchisee-owned McDonald's restaurants had simply refused to close.
And while some enterprising people or companies in Russia filed trademark applications for a McDonald's knockoff that looked awfully similar to the Golden Arches, most reports suggest that didn't actually happen in the end.
Still, McDonald's CEO, Chris Kempczinski, says the company hasn't made up its mind what to do in the long term regarding its Russian stores, but hopes to make a decision soon.
"It's clear that this crisis is far from over," Kempczinski said during the company's earnings call this week. "My guess is that there probably isn't a scenario that you could come up with that we're not looking at."
Apr 30, 2022