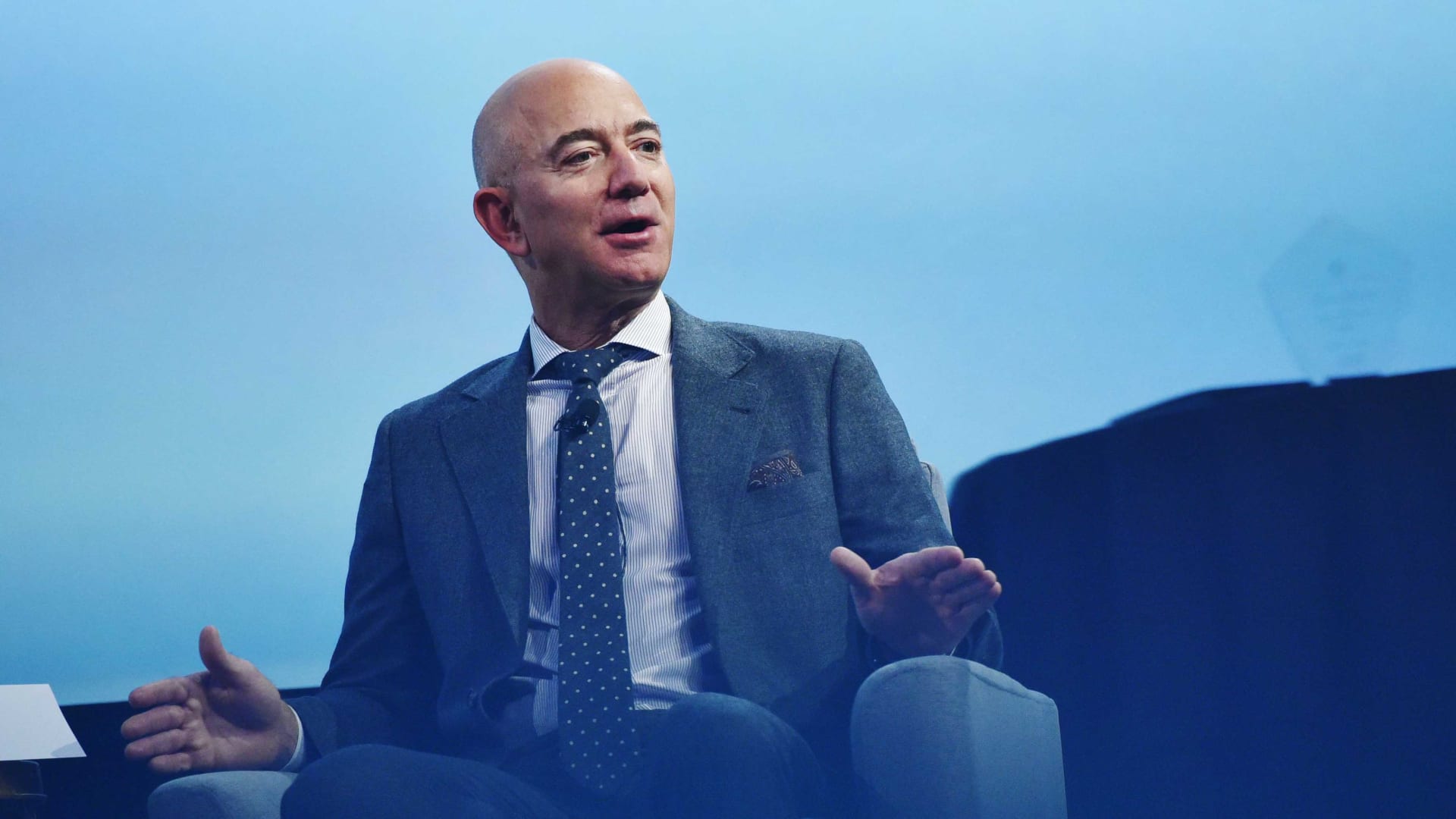 In fact, I calculated last year that Amazon's cache of reviews would be worth billions on its own, if the company ever spun it off into a separate venture.
But out of all the reviews on Amazon, I think there's one in particular that stands out, both for historical value and for what it says about Jeff Bezos, the early history of Amazon, and who was watching his back.
It's the one-star review that MacKenzie Scott--then married to Bezos and known as MacKenzie Bezos, and now one of the wealthiest women in the world--wrote for The Everything Store, which was itself a book about Amazon.
Thus, we had the wife at the time of the founder of Amazon, who is herself described as the first Amazon employee, writing an Amazon review of a book about Amazon.
See why I like this one? Even better for our dramatic purposes, it was a stinging critique.
"I wanted to like this book," Scott began on November 4, 2013. But, starting with a small point -- the timing of when Bezos supposedly read the novel, Remains of the Day -- she described it as being riddled with "numerous factual inaccuracies," and "a lopsided and misleading portrait of the people and culture at Amazon."
"If this were an isolated example, it might not matter, but it's not," Scott wrote.
Personally, I read The Everything Store a few years back. I can't say what author Brad Stone might have gotten wrong or not, and frankly I hadn't remembered the part about Remains of the Day actually being in the book.
But that's certainly part of the oft-repeated mythology about the origins of the company, along with the idea that Bezos lived his life according to a "regret minimization framework."
I should point out that I've never interviewed Bezos or Scott, or Stone for that matter. (I do email jeff@amazon.com when I write about him, so it's not for lack of trying, although I've only received a reply from an assistant.)
But looking back, I find it interesting that it was Scott, not Bezos, who wrote this review and rebuttal--and that she started by talking about the example of the novel.
In fact, what got me thinking about this to begin with was Stephanie Clifford's recent profile of Scott for the publication Marker, on Medium. Clifford portrays Scott, who has written two novels, as someone whose first love was books and writing, as opposed to startups and business.
Last year Scott, whose net worth after her divorce from Bezos is estimated at roughly $57 billion, signed the Giving Pledge. And over the summer she gave a total of $1.7 billion to charity, "with very few strings attached" according to Clifford.
But, while she graduated from the same prestigious university and worked at the same New York hedge fund as Bezos, and married him and moved across the country with him to launch Amazon, she's always been overshadowed by her ex-husband, for obvious reasons.
As Clifford points out, when Bezos gave the commencement address at Princeton a decade ago, he mentioned that his wife was also an alum and was sitting in the second row--but the cameras filming the event didn't even turn acknowledge her.
Anyway, perhaps reviews aren't quite what they used to be on Amazon, with all kinds of reports of fake evaluations and ratings on the site.
Last year, a former Amazon employee who runs a consulting firm for Amazon retailers told The Wall Street Journal put the number of "inauthentic reviews" on the site as high as 30 percent. (Amazon claimed it was more like 1 percent.)
Meanwhile, I tried in vain to find out roughly how many reviews there even are on Amazon, or how many registered reviewer accounts. It's a big number, and for a glimpse toward the answer, it's worth nothing that the account for Scott, who owns about 4 percent of the company, has a "reviewer ranking" of 10,860,748, as I write this.
However, I'm making a note to be on the lookout for one more review next year, when the sequel to The Everything Store, which Brad Stone's publisher says will be called Amazon Unbound, is due to reach stores.
I'm curious now to know: What more might MacKenzie Scott have to say?
Oct 9, 2020