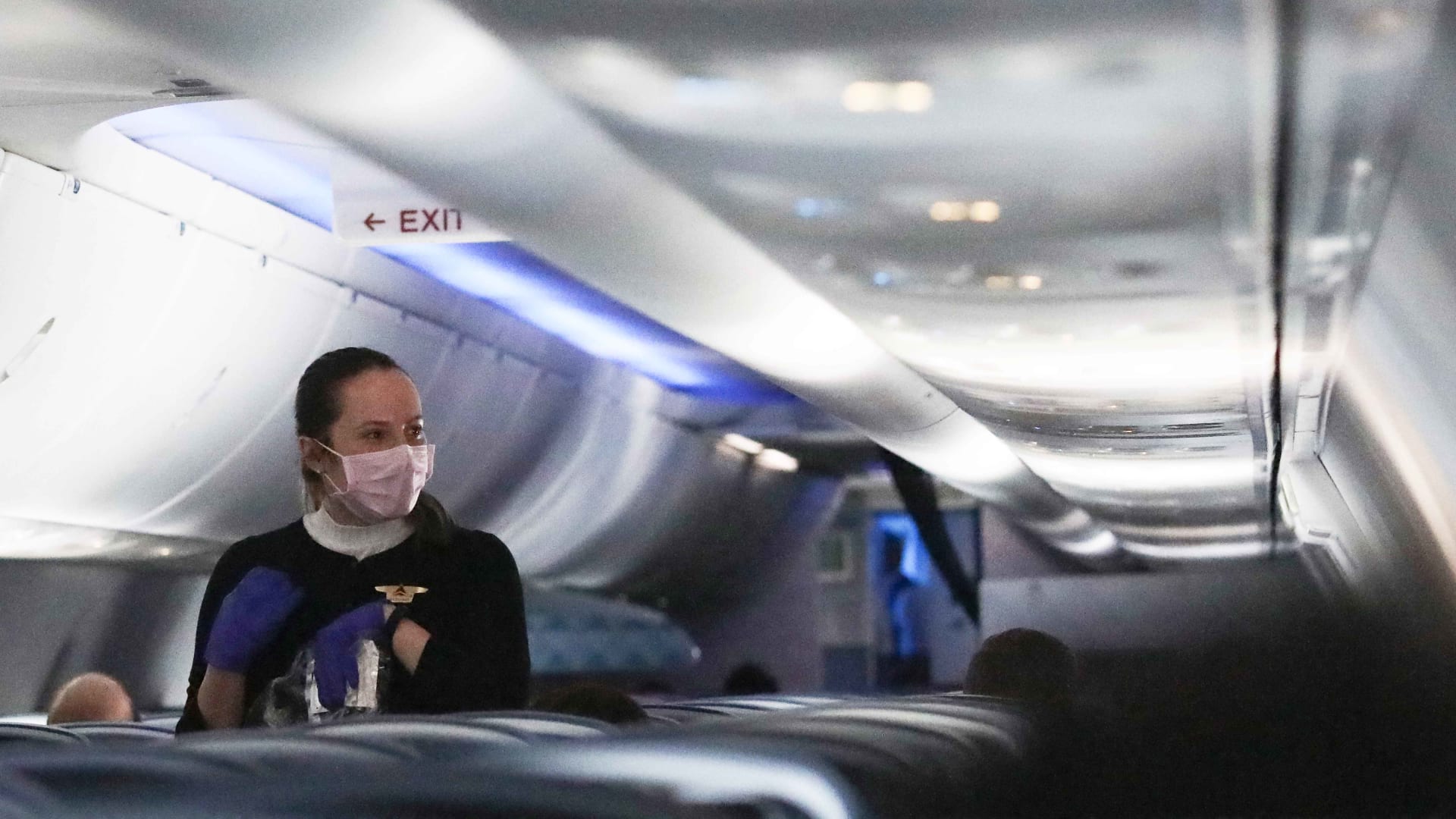 By the good old days, I mean just a few years ago, before flight attendants at American, Delta, and United had to worry about Covid-19, angry political passengers, and even layoffs and furloughs.
Back then, one of the big challenges was emotional-support animals. It was led to problems that got out of hand, as almost everyone involved at the airlines agreed -- management, unions, employees.
But now, American, Delta and United have written the final chapter on this disturbing saga.
We should recap quickly. Back in 2017 and 2018, passengers were bringing all kinds of so-called emotional-support animals aboard aircraft.
An industry group representing American, Delta, United and other airlines put together a document listing some of the more egregious examples: "comfort turkeys, gliding possums known as sugar gliders, snakes, spiders, and more."
Why did the airlines allow this? Because they had to. Federal rules at the time required airlines to permit service animals to fly, but didn't actually define what a service animal was.
Of course, some people legitimately use real service animals. That's fine. But others were taking advantage and bringing animals on planes out of convenience, or to avoid paying pet transportation fees.
And that led to a "surge" in incidents of "barking, biting, nipping, growling, and fighting" on board--to say nothing of animals relieving themselves in crowded passenger cabins, according to the airlines' report.
There were many incidents, but one that stuck with me was a 2017 incident in which a Delta passenger was allegedly attacked by another passenger's emotional support dog, requiring 28 stitches. (The passenger sued Delta.)
Well, it took years -- but finally, last month, the U.S. government rewrote its rules. Among the big changes:
Service animals are now limited to dogs "individually trained to do work or perform tasks for the benefit of a qualified individual with a disability."
Passengers who want service animals to accompany them can be required to fill out a government form confirming the animal's "health, behavior and training form."
And the big one: Airlines no longer have to allow "emotional support animals" to travel as service animals, and can instead classify them as pets.
Now, over the past week or so, American, United, and Delta took advantage of their newfound discretion, finally putting heavy restrictions on emotional-support animals and at least offering a small bit of solace to their passengers -- and their other passengers, for that matter.
For the most part, so-called emotional support animals will now be classified as pets. The new rules start at American, Delta, and United, along with smaller airlines JetBlue and Alaska Airlines. There's also a small grace period for passengers who already have bookings and planned to fly later.
I also reached out to Southwest Airlines, where a spokesperson said its rules haven't changed yet, and that the airline "will announce any changes to our policies later in 2021."
Look, it's a tough time to be in the airline industry. I'm sure you join me in wishing employees and the companies themselves well. Maybe it's solving a crisis from three crises ago, but it will make their lives a bit easier, nonetheless.
If you're running a business of any kind, I think it's worth taking the lesson: Don't give up, solve problems where you can, and let your employees see that you're in their corner as often as humanly possible.
Jan 10, 2021