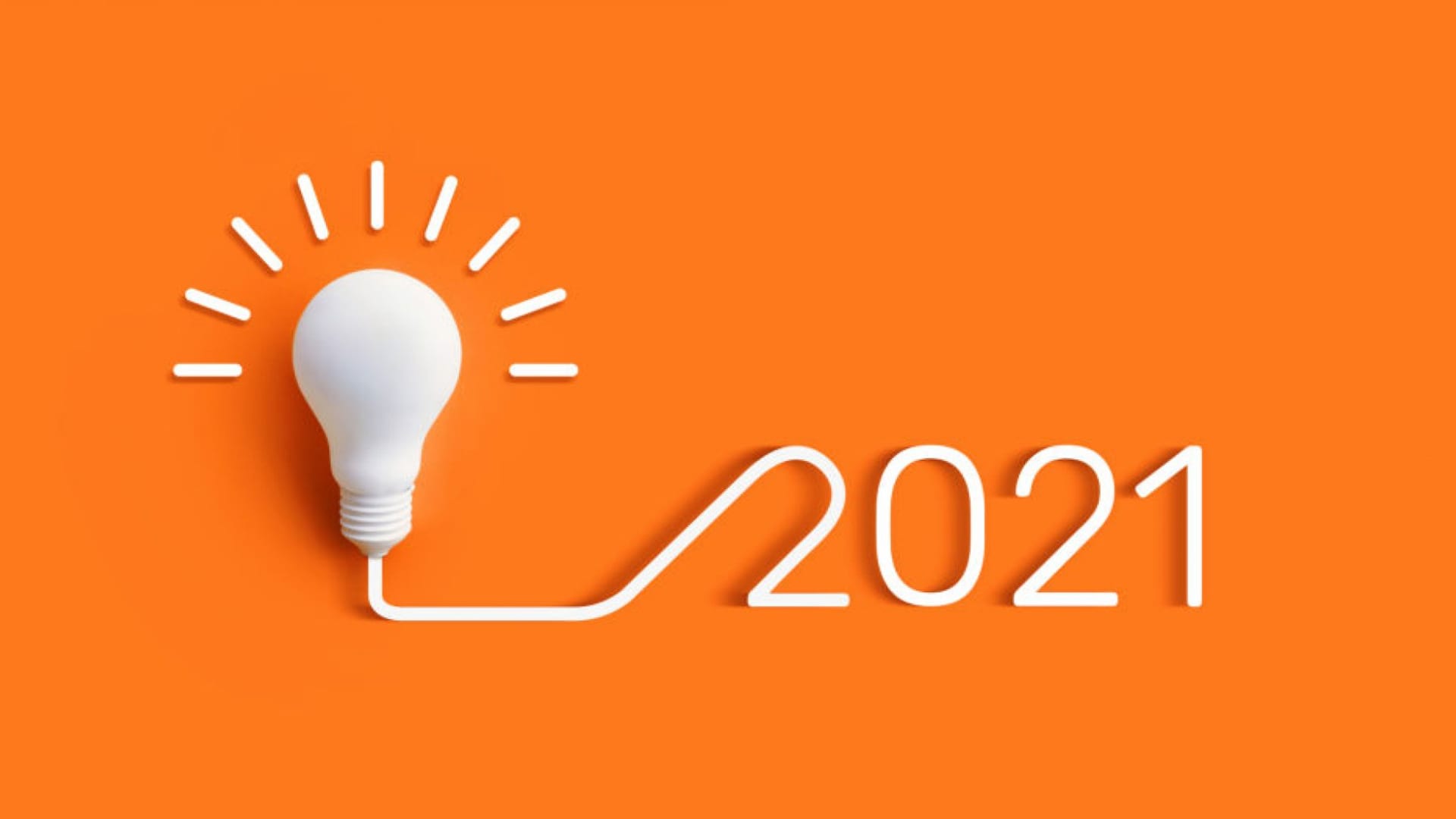 Every New Year's Day since 2016, I've started the year by gathering the best inspirational quotes I can find, one for each day of the coming year.
This year, we all need an extra bit of inspiration. So, I'm doing two big things.
First, we'll share the quotes for 2021 in 12 monthly installments, each one with a theme. For January, the theme is hopefulness and new beginnings.
Second, in case you're looking for a big dose of inspiration all at once, I've gathered hundreds of the most popular quotes from past years -- plus new ones, suggested by readers -- into a free, downloadable e-book.
It's been humbling to realize how much power these short words and phrases have to inspire people. Here's the first installment of 2021.
Friday, January 1, 2021
--McKenzie Scott, who in 2020 donated more than $6 billion, promising not just to give away her "disproportionate amount of money," but also to start immediately.
Saturday, January 2, 2021
"Optimism, pessimism, [forget] that; we're going to make it happen. As God is my bloody witness, I'm hell-bent on making it work."
--Elon Musk, in 2008, after the first three SpaceX rocket launches failed to reach orbit
Sunday, January 3, 2021
"Kindness, kindness, kindness. I want to make a New Year's prayer, not a resolution. I'm praying for courage."
--Susan Sontag
Monday, January 4, 2021
"Conditions are never perfect. 'Someday' is a disease that will take your dreams to the grave with you.... If it's important to you and you want to do it 'eventually,' just do it and correct course along the way."
--Tim Ferriss
Tuesday, January 5, 2021
"Our industry does not respect tradition. It only respects innovation."
--Satya Nadella
Wednesday, January 6, 2021
"Stability and education are important. I'm not taking anything away from that -- but innovation is the real driver of progress."
--Bill Gates, Rolling Stone interview 2014
Thursday, January 7, 2021
"If you make your bed every morning, you will have accomplished the first task of the day. It will give you a small sense of pride, and it will encourage you to do another task, and another, and another. ... If, by chance, you have a miserable day, you will come home to a bed that's made--that you made. And a made bed gives you encouragement that tomorrow will be better."
--Admiral William McRaven
Friday, January 8, 2021
"You don't have to see the whole staircase, just take the first step."
--Martin Luther King, Jr.
Saturday, January 9, 2021
"I didn't see it then, but it turned out that getting fired from Apple was the best thing that could have ever happened to me. The heaviness of being successful was replaced by the lightness of being a beginner again, less sure about everything. It freed me to enter one of the most creative periods of my life."
--Steve Jobs, Stanford speech, 2005
Sunday, January 10, 2021
"When you think about the things that you will regret when you're 80, they're almost always the things that you did not do. They're acts of omission. Very rarely are you going to regret something that you did that failed ... I'm not just talking about business things. It's like, 'I love that person and I never told them,' and you know, 50 years later you're like, 'Why didn't I tell her? Why didn't I go after it?'"
--Jeff Bezos, in a 2018 interview
Monday, January 11, 2021
"The way to get started is to quit talking and begin doing."
--Walt Disney
Tuesday, January 12, 2021
"Embrace what you don't know, especially in the beginning, because what you don't know can become your greatest asset. It ensures that you will absolutely be doing things different from everybody else."
--Sara Blakely
Wednesday, January 13, 2021
"Life is change. Growth is optional. Choose wisely."
--Karen Kaiser Clark
Thursday, January 14, 2021
"Wherever there is change, and wherever there is uncertainty, there is opportunity!"
--Mark Cuban
Friday, January 15, 2021
"If you don't like something, change it. If you can't change it, change your attitude."
--Maya Angelou
Saturday, January 16, 2021
"Let us make our future now, and let us make our dreams tomorrow's reality."
--Malala Yousafzai
Sunday, January 17, 2021
"The difference between successful people and others is how long they spend time feeling sorry for themselves."
--Barbara Corcoran
Monday, January 18, 2021
"If you have a dream, you can spend a lifetime studying, planning, and getting ready for it. What you should be doing is getting started."
--Drew Houston, in his 2013 commencement address at MIT
Tuesday, January 19, 2021
"I branded myself. I created a thing called the Salinger Group. I started saying 'we' instead of 'I.' My now-wife who was then my best friend designed a business card for me that was gorgeous. I had a website that said tons and tons of nothing and no physical address and no contact information other than an email address. And the funniest thing would happen. I'd come to things like this. I'd be talking to somebody and hand them my card and they'd say, the Salinger Group, huh? I know you guys. You do good work."
--Chris Sacca, at an Inc. event in 2016, explaining how he reinvented himself and started over after losing $4 million in bad stock trades
Wednesday, January 20, 2021
"I think people waste so much time strategizing about what they should do, rather than just going and doing something, making mistakes, and then pivoting. The goal of a startup should be: Launch as many things as possible, fail as quickly as possible, and then figure out how to move forward from there."
--Jennifer Hyman, co-founder and CEO of Rent the Runway
Thursday, January 21, 2021
"Real change, enduring change, happens one step at a time."
--Ruth Bader Ginsburg
Friday, January 22, 2021
"Don't loaf and invite inspiration; light out after it with a club, and if you don't get it you will nonetheless get something that looks remarkably like it."
--Jack London, in an essay called "Getting Into Print," from 1905
Saturday, January 23, 2021
"The single most important factor to getting rich is getting started, not being the smartest person in the room."
--Ramit Sethi, I Will Teach You to Be Rich
Sunday, January 24, 2021
"There's a plaque on our wall that says we've sold over 65 million albums, and I don't feel I've accomplished anything. I feel like I'm just getting started."
--Eddie Van Halen, in a 1996 interview for Guitar World magazine
Monday, January 25, 2021
"What we call the beginning is often the end / And to make an end is to make a beginning. / The end is where we start from."
--T.S. Eliot, "Little Gidding," 1946
Tuesday, January 26, 2021
"The beginning is the most important part of the work."
--Plato, The Republic, c. 375 BC
Wednesday, January 27, 2021
"I intend to approach this year as one of great promise. No doomsday for me: I'm going to do my part, within myself and within the world, to bring about a shift that lets us live more authentically, more lovingly, more intuitively, more creatively, and more collaboratively. That's my idea of spiritual evolution. Of a spiritual revolution!"
--Oprah Winfrey, from her 2012 new year message
Thursday, January 28, 2021
Friday, January 29, 2021
"The bad news is time flies. The good news is you're the pilot."
--Michael Altshuler
Saturday, January 30, 2021
"I was set free, because my greatest fear had been realized, and I was still alive, and I still had a daughter whom I adored, and I had an old typewriter, and a big idea. And so rock bottom became a solid foundation on which I rebuilt my life."
--J.K. Rowling
Sunday, January 31, 2021
"Waiting for perfect is never as smart as making progress."
--Seth Godin
Jan 1, 2021