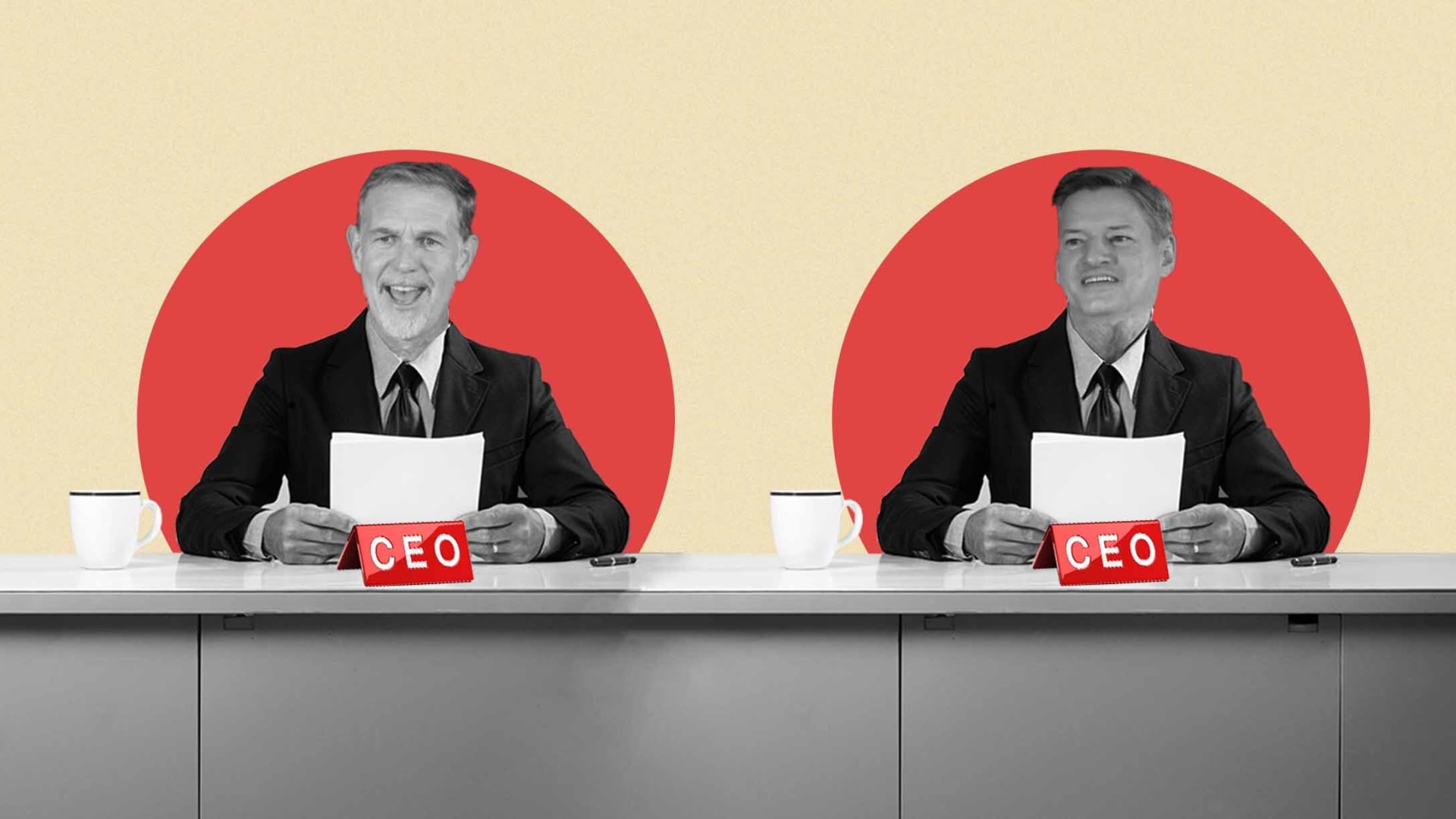 It was Hastings who co-founded the company in 1997; Hastings who led its early growth; Hastings who oversaw the pivot from DVDs by mail to online streaming; Hastings who basically became synonymous with Netflix.
But now, the question is suddenly a bit less clear.
Because on Thursday, Netflix announced that its chief content officer, Ted Sarandos, would become co-CEO, along with Hastings.
Netflix is an unusual company, so perhaps it will prove an exception, but longtime readers of this column will know that I think the co-CEO model is usually kind of an insane idea. The idea of not having a single, accountable, buck-stops-here boss always seems dangerous.
Remember, this is model that Nordstrom followed until March (when it got rid of its co-presidents idea and appointed a CEO), and the decision that WeWork made immediately after the fall of Adam Neumann last year.
So what could Netflix be thinking by appointing Sarandos to this role?
I think there are three factors, and time will tell whether the move is genius or insane.
The first factor is the need for a succession plan.
Sarandos has been at Netflix for 20 years, and he's credited with pushing the company to create its own programming hits, rather than rely on being a distributor for shows and movies produced by other companies.
So if you're a fan of Netflix shows like Stranger Things or Orange Is the New Black, or if you liked The Irishman, you have Sarandos to thank.
And if Hastings were thinking that after 23 years he might like to start thinking about life after Netflix, it might make sense to name a co-CEO now. In fact, Hastings said as much, calling the move part of the "long process of succession planning."
Overall, companies that telegraph succession plans far in advance have been more successful--certainly more orderly. Among recent examples: United Airlines and LinkedIn, which both announced the promotion of current employees to CEO months ahead of time.
The second factor is a retention issue.
There are Netflix competitors popping out of the woodwork these days, from Disney+ to NBC's Peacock.
If I were launching one of those competitors, stealing Sarandos away from Netflix might be high on my list of priorities. Presumably, naming him co-CEO of Netflix makes that less likely.
The final factor is that no matter what Hastings's title is (CEO or co-CEO), he's the founder and the symbolic leader of the company. In other words, if Hastings wants to remain in charge, he will be in charge.
In fact, I think you could say this is Netflix's way of instituting a massive leadership change, while simultaneously not changing anything at all. And that's exactly how Hastings put it in making the announcement:
"In terms of the day-to-day running of Netflix," he said, "I do not expect much to change. Our key executive leadership groups are unchanged. So think of Ted's well-deserved promotion formalizing how we already run the business today."
So, you tell me: Genius move or completely insane?
And while you're chewing on that question, answer the more straightforward one: "Who is now the CEO of Netflix?"
Jul 18, 2020