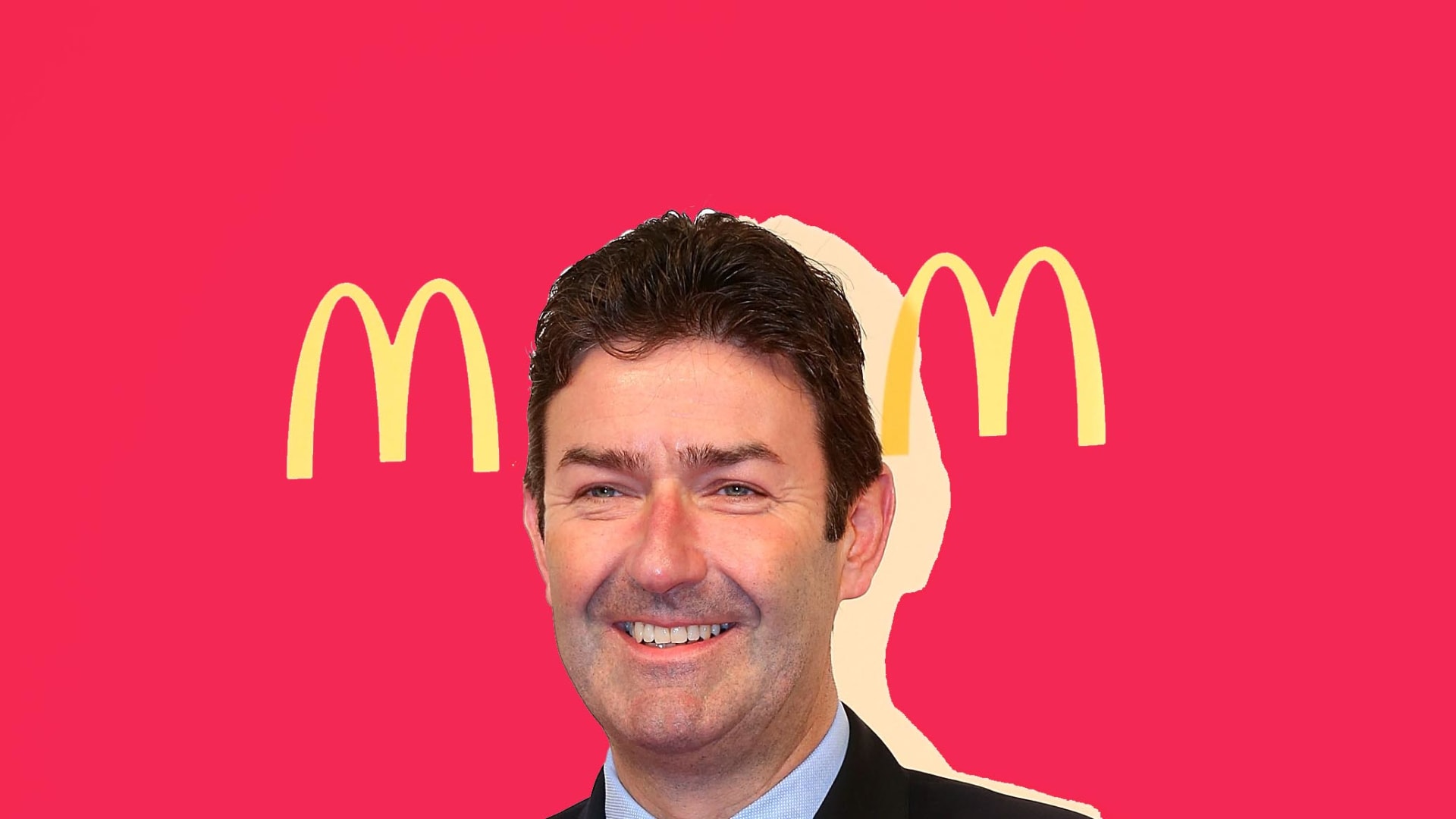 I was impressed by how quickly and masterfully McDonald's seemed to handle it all--not just announcing Easterbook's departure and naming his replacement over the course of a weekend, but also the granular, tactical aspects of how McDonald's told the world.
As details of the settlement that Easterbrook negotiated were reported -- $41.7 million, according to contemporary reports -- I marveled at the "totally painless" way both Easterbrook and McDonald's seemed to settle their velvet divorce.
He can sit on a beach, or devote himself to charity, or serve on boards and invest and start a company -- heck, he could even follow everyone's dream and write a daily email newsletter.
Oh, but the next chapter had yet to be written. Here's what has played out over the last month or so:
First, McDonald's sued Easterbrook, seeking to claw back every penny of the settlement, alleging that he "concealed evidence and lied," that he had "physical sexual relationships with three McDonald's employees," and that he approved "an extraordinary stock grant, worth hundreds of thousands of dollars," for one of the people he was allegedly involved with.
Next, Easterbrook fired back, seeking to dismiss the suit, and arguing among other things that when it signed the settlement, McDonald's had access to all the information it claimed to have later discovered.
Most recently, McDonald's replied in court, calling Easterbrook "morally bankrupt," and saying his defense is like arguing that "he cannot be liable because, as a matter of law, he did not hide his misconduct well enough."
Wow. Anyway, I think it's time to go back and revisit my assessment, based on this new information. There are a few big takeaways.
The first is that it's sometimes better to push a big problem down the road than to have to drop everything and deal with it at once.
I still think McDonald's handled this pretty well -- not speaking directly to the accusations against Easterbrook, about which I have no inside information -- but instead, how it managed to change leaders of a roughly $150 billion company over a relatively short time.
(It was later reported that McDonald's had been investigating Easterbrook for about three weeks before making the move.)
Put differently, Easterbrook was out, and even though McDonald's now wants out of its settlement, it's moved on.
With Chris Kempczinski in charge, who succeeded Easterbrook as CEO, McDonald's has weathered the coronavirus pandemic pretty well, and its stock price is now above what it was when Easterbrook left.
As for the whole thing being "totally painless," well, obviously that characterization is now overcome by events -- or at least, new public knowledge about what was going on back then.
The real lesson for any person leading a business of any size, however, is just how important it is to have a succession plan, even when you don't think there's much chance of needing it anytime soon.
As an example, Easterbrook had just turned 53 at the time of his departure, in the prime of his career and leading a company that by all measures -- stock price, future plans, etc. -- was doing quite well.
I don't know how long Kempczinski, who had been the head of the fast food giant's United States operations, had seemed like an heir apparent, but he seems like a logical choice.
We do know, however, what often happens to companies that have to make a leadership change quickly, with no real plan. The example that comes to mind is Subway, which is privately held but bigger than McDonald's, at least in terms of total number of restaurants.
In short, Subway founder and CEO Fred DeLuca reportedly declined to discuss succession while he battled cancer before his death in 2015. His sister took over as CEO when he died, but reportedly without the true support of either of the two individuals who each owned 50 percent of Subway: DeLuca's widow, Elizabeth, and his original business partner, Peter Buck.
Regular readers will know that I've also been impressed with the fairly lengthy succession announcements made by some other big companies in the last year or so: United Airlines and LinkedIn among them.
Look, time waits for no man or woman. But that doesn't mean you have to let it win.
If you're running a business, and if you hope that it will be part of your legacy, it's always smart to have a plan for who will run it after you.
Your goal? "Totally painless."
But without the need for anyone to come back later and revisit those words.
Sep 5, 2020