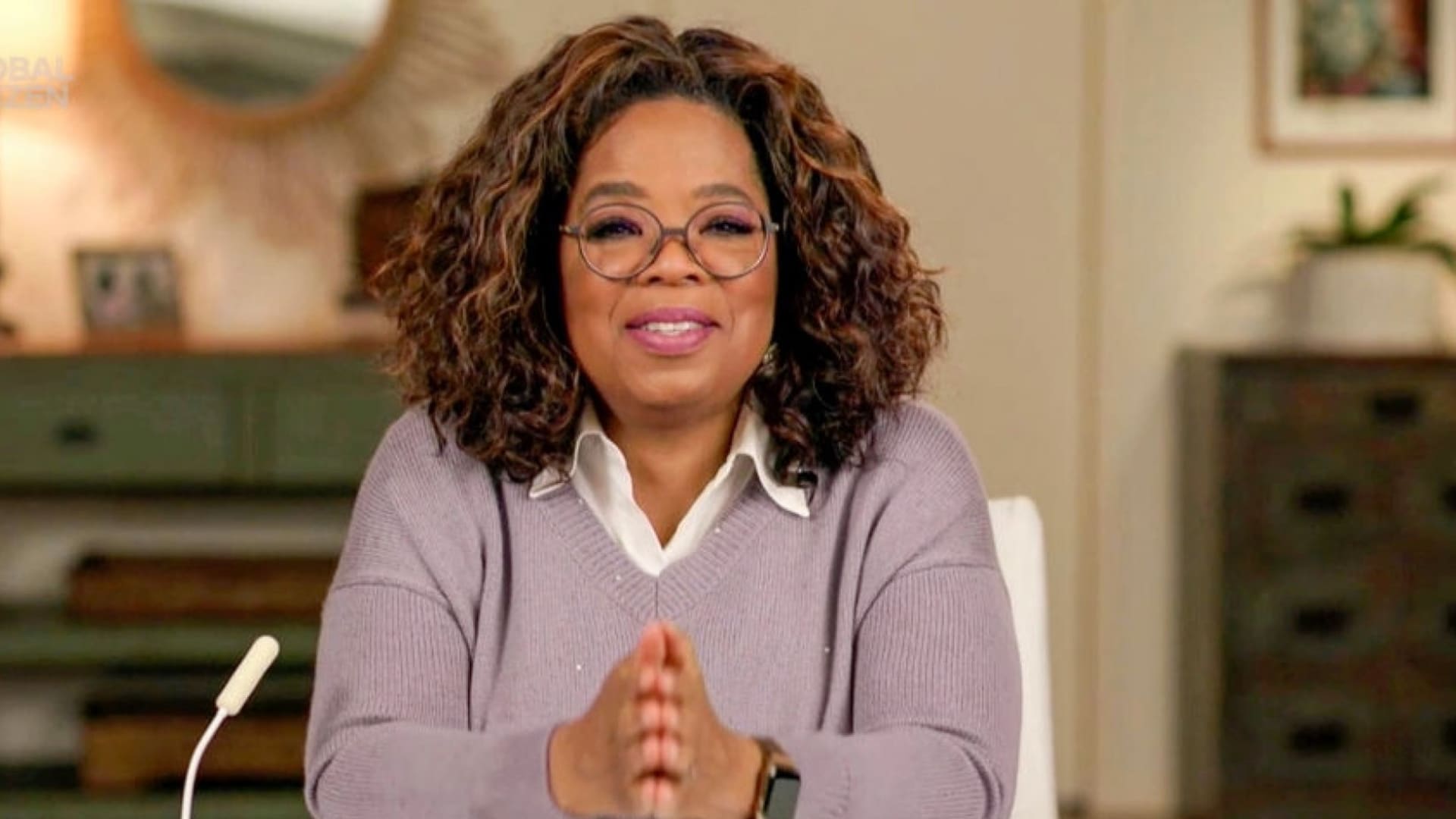 Now as I tell this story, I admit that at the outset I wondered how it was going to turn out.
Winfrey was speaking at the graduation ceremonies at the University of California, Santa Barbara, on Saturday.
The address was set to be virtual, because of the lingering pandemic. And it's hard enough in normal times to offer words of wisdom that transcend cliché and offer something to be remembered.
But for this moment, when the entire world needs a pep talk, Winfrey delivered.
Strength times strength
Her idea was simple. We've been through a lot. Even those of us who have survived more or less unscathed have endured and even suffered.
But there's a way both to grieve what we've lost and to celebrate what we gain as a result. It goes like this:
From struggle comes growth.
From growth comes strength.
From strength comes power.
As Winfrey put it -- and I think I'll remember this line: "Strength times strength, times strength, times strength, times strength equals power."
If that looks a little odd on the page, say it aloud. Think of it as an equation. Each hardship you endure, if you can reflect on it through this prism, combines exponentially to set you up for potential success and happiness.
Greater than your financial gain
There's a caveat. It's that with power comes responsibility -- the responsibility to use that power for good.
And Winfrey found a way to explain this that could have been very difficult, had she not also exhibited true emotional intelligence.
This pandemic has exposed how much there is to do. So, pick a problem. Any problem! The list is long ... However you choose to use the skills and talents that you've been developing while at UCSB, let what you choose be in service to something greater than your financial gain.
You see the problem, I'm sure. It could sound awfully rich (pun intended), and spark the opposite of the desired reception, for a multibillionaire like Winfrey to advise new graduates to set aside their ambitions for financial gain, and instead focus on service to others.
For a split-second there, I wondered if she had lost her touch. But then, she immediately followed up with language and a story that suggested she had thought hard about not just what she wanted to say--but how it would fall on the audience's ears.
Emotional intelligence
Winfrey went on, acknowledging the obvious point: "I say that as one who has enjoyed a lot of financial gain."
This is what I know. If your paradigm is service, you will be successful.

I hosted the most successful talk show on television for 25 years. The first couple of years were fine. It was great. I was making money, I was having fun. But the remaining 22 were phenomenal because I stopped trying to do a show and told my producers we have only one intention and that is, how do we serve our audience and be a force of good in their lives?

That's when the show took off. So let service be your mantra. How can I be used in service to something greater than myself? Ask that question in truth, and I guarantee that one small shimmering act of goodness and gratitude at a time, life will open up to you and it will reward you in ways that will leave you in awe.
Now, I'm not going to tell you this was the best commencement address ever. (That's still Steve Jobs at Stanford University in 2005.)
I'm not even going to tell you this was Winfrey's best commencement address ever. (For example, the one she gave at Harvard University in 2013 might top it.)
But for right now? It threaded the needle and communicated the right message for the right time:
You have power as a result of your struggles.
You have a responsibility to use your power in service.
Using your power in service, paradoxically, will result in rewards "that will leave you in awe."
Jun 13, 2021