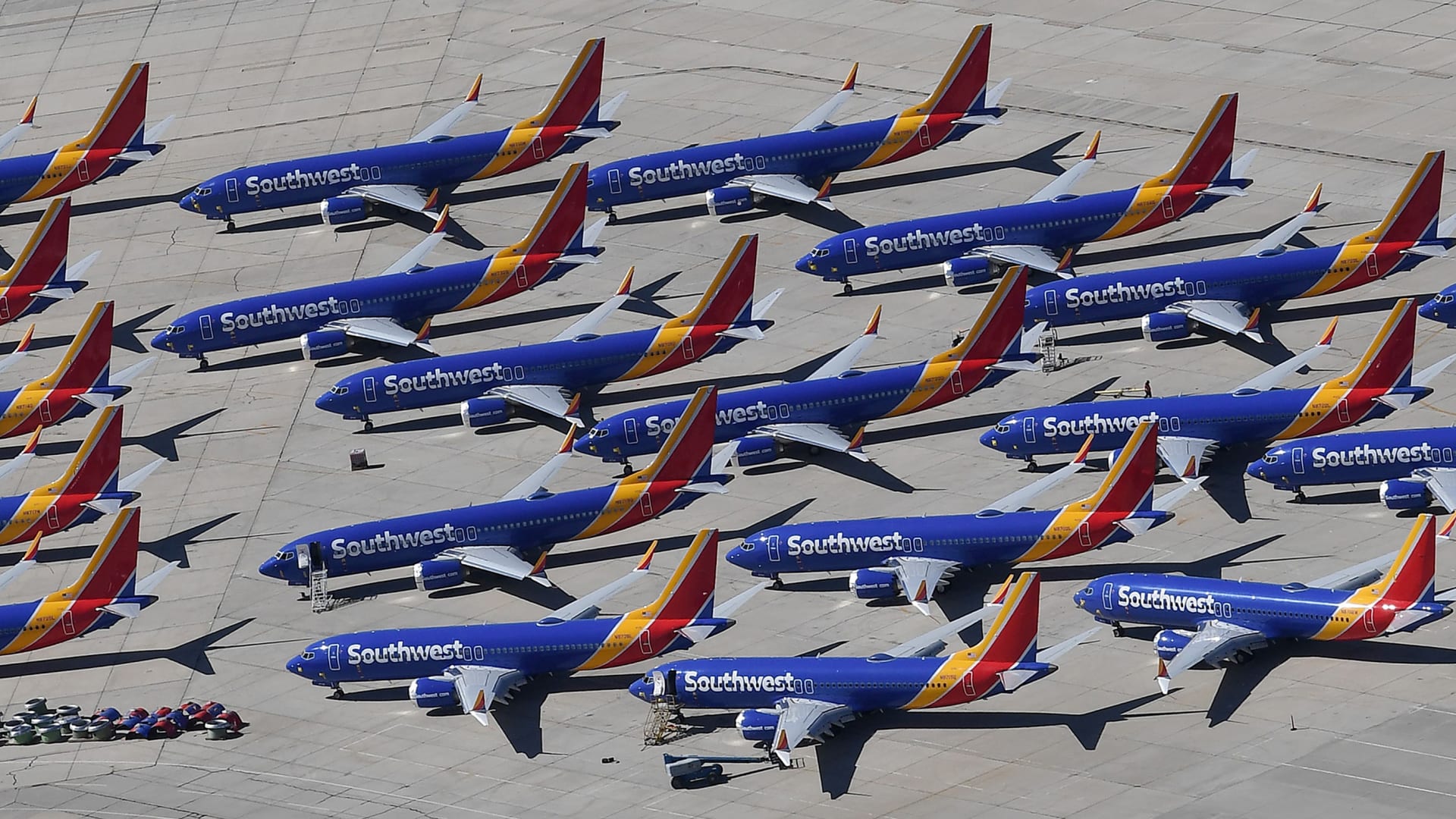 The October 1 deadline passed; the stimulus didn't. The question of whether there will be more federal airline aid is very much up in the air.
Now, you might support the idea of another airline aid package, and you might not.
But at Southwest, which lost $17 million each day during the third quarter, when revenue dropped 70 percent, CEO Gary Kelly did something a bit different.
This week, Kelly recorded a video for employees in which he said Southwest will continue its streak of not having had layoffs or furloughs for its entire corporate history, at least until the end of the year.
After that, however, while Kelly would of course welcome federal aid, he said he's no longer counting on the government. Instead, he wants Southwest to cut its own corners.
He's starting with himself: Kelly says he'll go without a salary until the end of 2021, and that other senior executives will take a 20 percent pay cut during that time.
Other non-union employees will see a pay cut of 10 percent, starting on January 1.
As a result, Kelly promised, there would be no layoffs through the end of 2021, for any non-union employees -- and their salaries will "snap back" -- meaning regain the 10 percent pay cut -- after one year.
Now, comes the sticky point: Kelly said he'll also be asking unions to match the pay cuts.
"My goal has been, and it remains, no furloughs," Kelly said in the video. "If we fail to reach agreement on reasonable concessions quickly, that will have to be the last resort."
Making this announcement, and basically putting the ball in the unions' court, is an interesting move. Both of the unions representing Southwest Airlines flight attendants and pilots poured cold water on the idea of voluntary cuts.
The flight attendants union sent me a statement saying that it had "made it clear to the company in previous conversations that our members are not interested in making concessions to a contract that took decades to obtain."
And, the union representing pilots told The Wall Street Journal it had agreed to hold discussions with the company, but also told members in a letter: "Agreeing to discussions is very different than agreeing to concessions."
So, what happens next? I guess it's likely one of three things.
First, if the unions agree to the cuts, there are no layoffs, and Kelly keeps Southwest's streak going.
Second, if the unions won't agree to the cuts, Kelly moves ahead with furloughs -- but he's basically put the onus on the unions for the losses.
Finally, if somehow Washington does come to the rescue with a stimulus package after all, regardless of what the unions do, then Kelly is off the hook again--as the whole issue becomes moot, at least for now.
"If we're so fortunate to have the federal government act and extend the PSP through next March, as has been proposed," he said, "then all these pay cut efforts will be discontinued or reversed. So to repeat, if the PSP is extended, we will discontinue these pay cut efforts."
I've been wondering since the start of the pandemic which is the smarter course for companies facing temporary tough times--cut staff, or ask everyone to take a pay cut to save jobs.
I think it's one of the toughest decisions any business owner has to face, especially now.
Altruistically, it seems pay cuts might be best, but that happens to fly in the face of advice that Harvard Business School professor Christopher Stanton and some of his colleagues gave a few years ago.
They say lay people off instead of cutting salaries; otherwise you risk your top performers moving on, leaving you with a demoralized workforce that sticks around only because they can't get better offers elsewhere.
Of course, these aren't normal times. So if those are the normal rules, maybe they don't apply.
I asked Southwest for further comment, saying I was tempted to call the whole strategy shrewd and hardball on Kelly's part. A spokesman for Southwest, Chris Mainz, disagreed.
"I would argue that this is the very opposite of hardball and is about being as fair and transparent as a leader could possibly be with employees," Mainz wrote. "This is all about saving jobs--and Gary laid out a plan to do just that."
He added: "Our business is in intensive care, and our CEO is doing everything possible to save jobs and navigate through it."
Of course, maybe you can be both fair and transparent, and shrewd and hardball, all at the same time. And maybe, that's one definition of leadership.
Oct 8, 2020