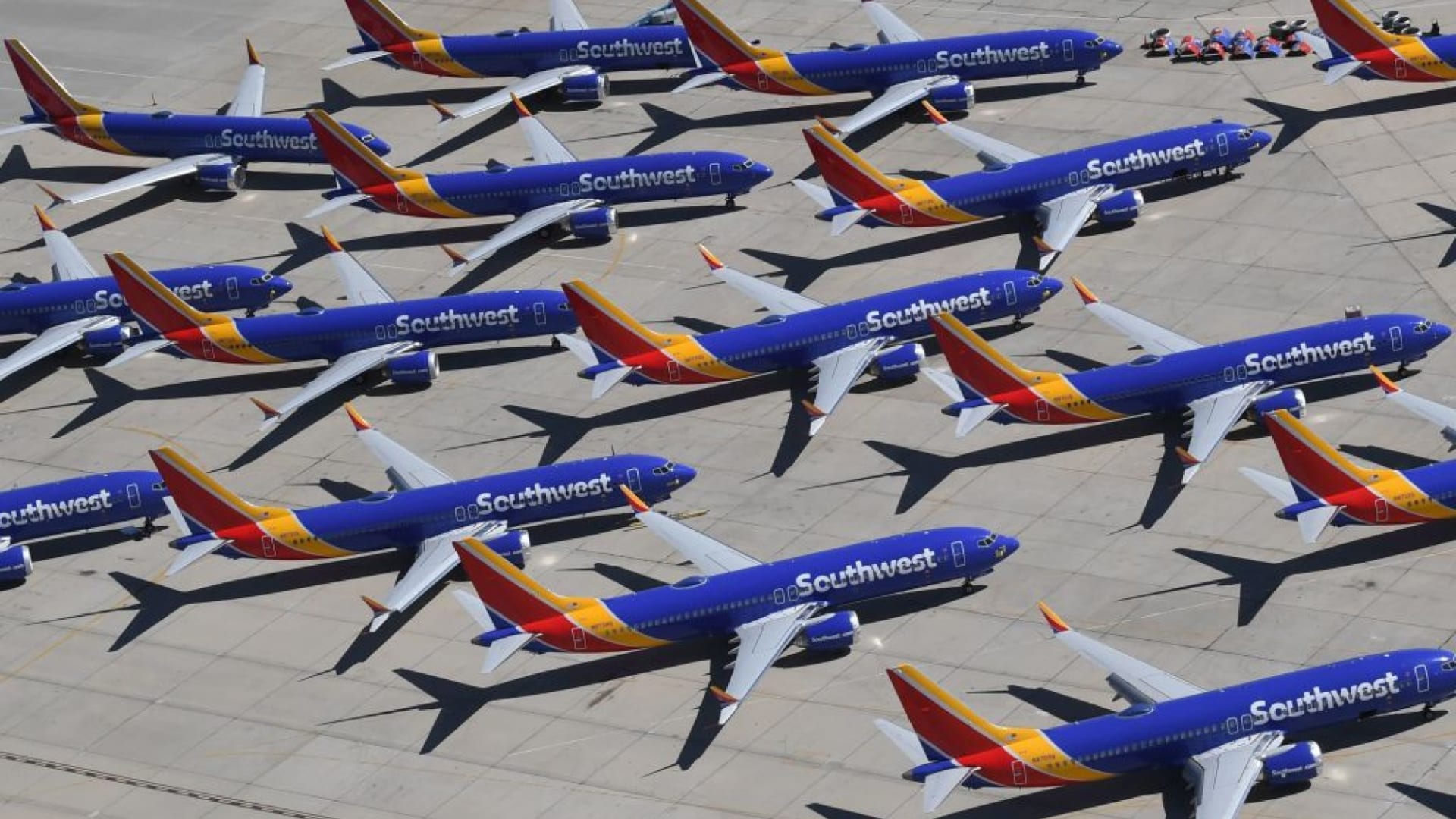 They're losing money every day. Federal bailouts have run out. Industry players are taking actions they hoped they would never have to, like Southwest warning of furloughs or layoffs for the first time in its 49-year history.
But they're also looking to the future.
And, after nearly five decades of running its airline according to a single, successful model, there's speculation that Southwest Airlines might be about to add something different.
In fact, you might call this the opposite of what it's mostly done in the past.
Here's the explanation. During Southwest's most recent earnings call, CEO Gary Kelly outlined part of his airline's post-pandemic plan -- one that involves significant expansion, even during an era when other competitors are tightening their belts.
What caught my ear immediately was Southwest's "snow and sun" strategy, adding new vacation destinations and service. That's how Southwest wound up adding Colorado Springs to its list of destinations, capping a 17-year effort by local politicians.
But the expansion hasn't just been about vacation destinations. In addition, Southwest has been adding service in a way that has some outsiders using a three-word phrase that almost never used to come up when it came to Southwest: "hub and spoke."
That would be a very interesting addition. While its competitors largely use the "hub-and-spoke" model, which means many passengers have to change planes in hub cities, Southwest has instead focused on point-to-point travel that doesn't involve changes.
Let's put it this way. If you live near say, Atlanta, you know: That's a big Delta Air Lines hub.
American Airlines? There are at least 10 hubs, including Dallas and Philadelphia for example.
If you're like me and you live in New Jersey, chances are when you think of Newark's airport, you think of United Airlines; maybe Houston even more so.
But Southwest? It has operational base cities of course.
Southwest began and expanded first, however, by serving small cities and airports near bigger ones: Baltimore instead of Washington. Chicago Midway instead of O'Hare. Providence, Rhode Island, or Manchester, New Hampshire, as opposed to Boston.
And Southwest doesn't even use the term "hub and spoke" as far as I can find. It's used that as a differentiator over the years, and Kelly, the Southwest CEO, doubled down on the non-hub rhetoric just a few months ago.
"With our point-to-point system," he told Ben Mutzabaugh of The Points Guy, "and the significant presence that we have in dozens of cities, we're not dependent on a hub-and-spoke system. We've got dozens of major service points that we can tie into."
But as Jay Singh of the airline site Simple Flying observes, some of the new cities and service Southwest has added make it look like it might be adding this kind of strategy.
Take Houston, for example. Southwest is now adding two new daily nonstop flights to Chicago-Midway, six to Dallas, three to Denver, three to Nashville, and four to New Orleans, as he points out.
How many flights does an airline have to have out of a specific city--and with how many passengers changing planes and traveling elsewhere--before that city is considered a hub?
Now, for our purposes, frankly we don't actually need to nail down the nomenclature.
Because the reason I always advise studying the airlines isn't because you're running one, but instead for the opportunity to learn from their experiences, and trigger your own creative thoughts as a business leader.
They're big, publicly traded, commodity product companies in a business that's comparatively easy to understand--and they are often at pains to explain publicly exactly how they address common challenges.
Here, I'd focus on two big ideas:
First, are there ways you can expand when others contract?
And, second, should you stick with the business model that got you this far, or is there room to add something else -- even on an incremental basis?
You might not live in a city that Southwest Airlines serves. Heck, you might not even fly all that often anymore.
But I'll bet your business is facing the same kinds of macro trends right now that the airlines are. And you could do a lot worse than think about how their models (and how they differ from their competitors') might apply to your industry.
Dec 13, 2020