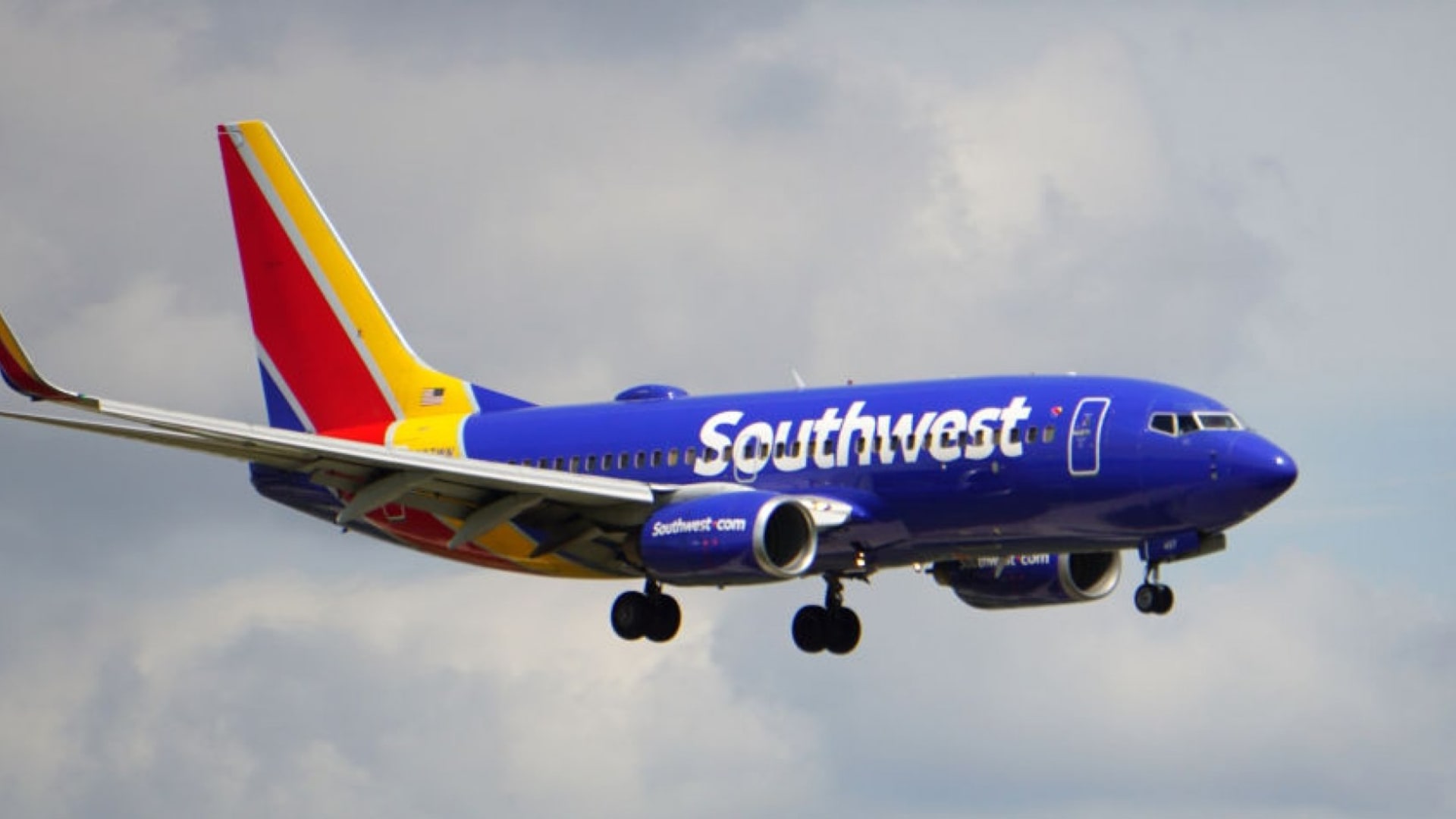 It starts with the testimony that Gary Kelly, CEO of Southwest Airlines, gave last week, when he was asked about masks on planes. Here's his controversial 32-word answer:
I think the case is very strong that masks don't add much if anything in the air cabin environment. It's very safe and very high quality compared to any other indoor setting.
(I've embedded video of Kelly's testimony below. American Airlines CEO Doug Parker also testified; he said he "concur[red]" with Kelly about airplanes being safe.)
Now, I think the world is currently divided into three kinds of people:
Group 1: People who think the risk from Covid is overblown, and that wearing masks on planes is ridiculous. If Kelly's statement seemed to call for the end of mask mandates, they'd agree.
Group 2: People who believe that the risk of Covid is legitimate and perhaps growing, that masks on planes are a small inconvenience at worst, and that it's misguided (at least) for Kelly to testify like this.
Group 3: People who admit that they don't have all the answers, who are looking for them in good faith, and who aren't sure what to make of it all.
At this point, almost two years into the pandemic, Group 1 and Group 2 are going to have a very hard time convincing each other of anything. So, maybe it makes the most sense to think about Group 3.
With that, let me introduce Jerome Adams.
Adams, you might recall, served as surgeon general under President Trump, and was one of the faces of the former administration on Covid during the early days of the pandemic.
He was asked on TV to respond to Kelly's testimony, and his reaction was striking for two reasons:
First, because he adamantly disagreed with the idea that masks shouldn't be required on planes, and said it was both "irresponsible" and "reckless" for airline executives to make comments like that.
But second--and more important for our purposes--because he very smartly built an escape route into his criticism: a way for Kelly (and Parker, if you think his testimony went as far as Kelly's) to save face, avoid blame, and even find a way to agree with Adams's characterization.
Here's what Adams had to say, annotated a bit (again, the video is included at the end of this article). First off:
I've got to tell you, there's no other way I can put my feelings about that than, it was irresponsible. It was irresponsible. It was reckless.
Out of the gate, there is no doubt how Adams feels. It's not just that he disagrees with Kelly (and Parker), but that he thinks it's dangerous.
But then, he does something very smart. He gives airline leaders an "out," a way to agree with him, even, without completely reversing themselves.
I want people to understand how that happened.

I've testified before Congress a lot, and there's a lot of theater. They're trying to set you up to get you to say what you want to say, and you come in with your talking points, and the airlines' talking points appropriately [have] been that the cabin is one of the safest places you can be with the air exchange.

But, what they didn't tell you is that these [tests of the air exchange system] were on mannequins. ... And maybe these airlines aren't running these filters while you're sitting there on the ground, so you can be on the plane for half the time, without the filters running.

So when you're on a plane, you need to wear a mask.
See what I mean? Adams doesn't back off his main points at all. In fact, he doubles down and explains a bit of the engineering deficiencies involved.
But, he also lays the groundwork for blaming Congress (as an entity) and the forum in which Kelly (and Parker) were commenting, instead of (mostly) blaming the executives themselves.
Let's see how Adams wraps up:
The Southwest CEO, the American Airlines CEO, need to come out and say, look if you want to travel, then we need to have these mask mandates on planes. They create a safe environment. They create confidence.

These folks are making record money right now because of these mask mandates.

I was just -- I was disgusted when I heard that, but I understood how they were set up, how they led into making these comments. And, they need to be more careful next time.
Besides the rhetorical escape route, Adams's comments here are aimed at that Group 3 that we talked about above: not the Group 1 that likely can't be convinced Covid is a big deal; and not the Group 2 that already believes this; but Group 3, which is still looking for answers.
So, did it work? How did Southwest Airlines? Well, let's go to the message Kelly sent to Southwest employees this week about his testimony as the controversy grew.
The hearing was called to hear from airlines on how we have navigated through the global pandemic and how we've been good stewards of the Payroll Support Program. And I was proud to brag on you and your heroic actions through it all ...

At the hearing, I confused some with a short answer to a question about masks. So, to be clear, I and Southwest and along with Airlines for America are all aligned and support the current federal mask mandate at airports and on airplanes. There is no effort underway to change it before it expires.

Southwest adopted a mask onboard mandate last year, long before the federal government required it.
(Separately, Kelly tested positive for Covid-19 himself, after the hearing. He's experiencing "mild symptoms," Southwest told me when I asked, and is "doing well and currently resting at home.")
I've written a lot about how business leaders in almost any industry can learn a lot from following the airlines. They're a commodity business, with publicly traded leaders, and an army of analysts, journalists, and other stakeholders following even their smallest changes.
But in this case, the real lesson for business leaders comes from the critic outside the industry, Adams.
We're all in this position sometimes, having to come out sharply against someone whose actions are counterproductive or even dangerous to your business. The smartest among us will try to reply in an emotionally intelligent manner, and will think about how our words will land on different audiences.
Instead, it's all about leveraging emotions (yours and other people's) and communicating in a way that makes it more likely that you'll achieve your ultimate objectives. Adams did that here perfectly.
Here's the video of Kelly and Parker testifying before Congress, along with Adams's response.
Dec 20, 2021