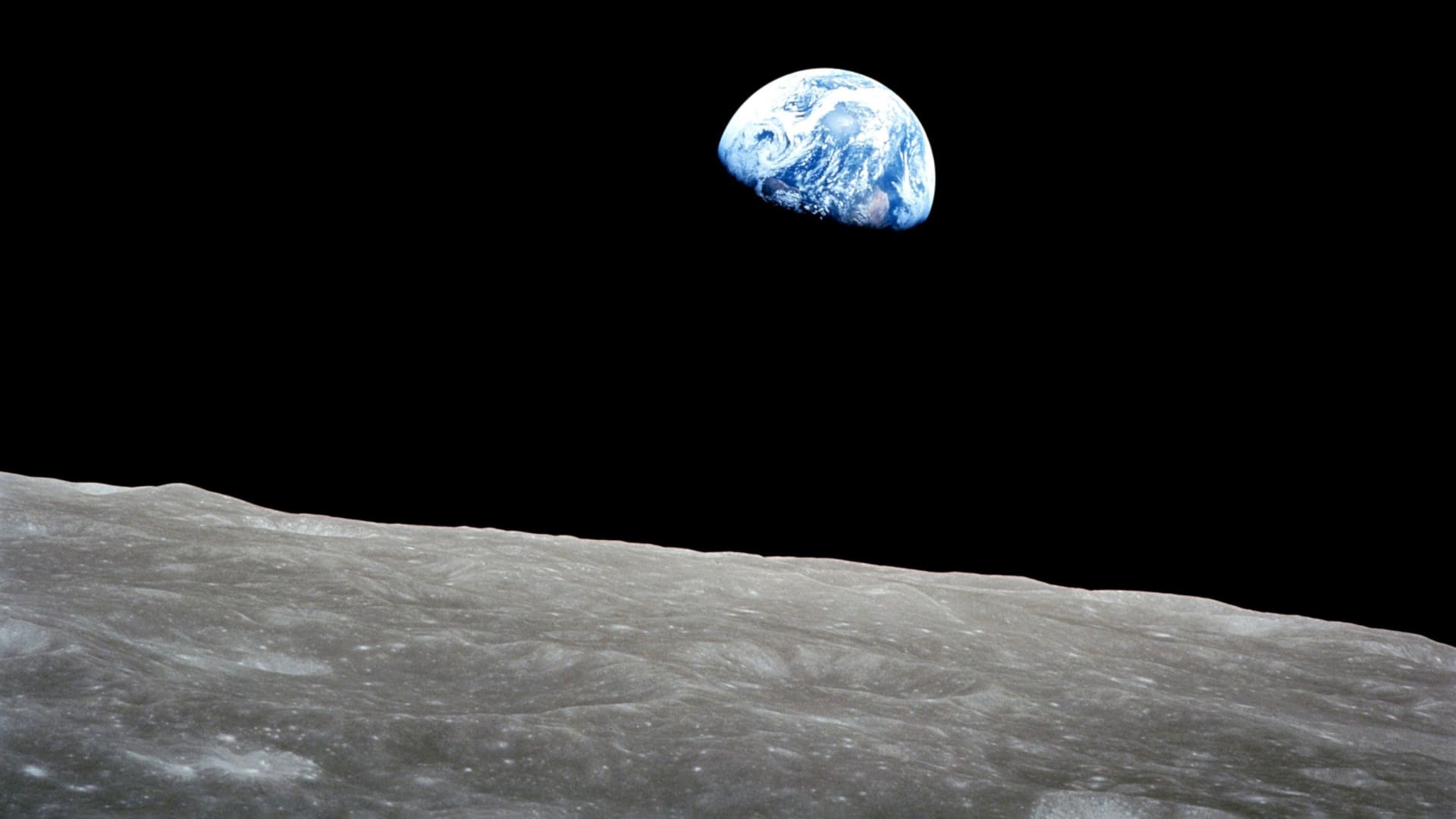 This is a story about a 54-year-old photo that played a small but intriguing part in the history of both Apple and Amazon. If you like it, you'll really like my free e-book, All My Best, celebrating 10 years of writing, with some of my other favorite columns.
It's not that neither company would exist without this photograph, but I was struck when I realized how it became a link in a chain of inspiration for the people who created both of them.
The story goes like this. In the summer of 1966 (when Steve Jobs was 11 and Jeff Bezos was 2), a man named Stewart Brand -- a Stanford graduate, ex-soldier, and self-described " loafing artist" -- set off on a quest.
The Space Race was nearly a decade old, and Brand had seized on the realization that NASA had yet to release a photograph of the whole Earth taken from space. He started a public campaign, and hitchhiked across the country promoting it.
Sure enough, in 1968, NASA did release the first such "whole Earth photo," from a satellite called ATS-3. (I'm including the photo at the end of this article.)
Brand was inspired to put the new NASA photo on the cover of an idiosyncratic new magazine he started, called The Whole Earth Catalog.
When I was young, there was an amazing publication called The Whole Earth Catalog, which was one of the bibles of my generation. It was created by a fellow named Stewart Brand not far from here in Menlo Park, and he brought it to life with his poetic touch.

...

It was sort of like Google in paperback form, 35 years before Google came along: It was idealistic, and overflowing with neat tools and great notions.
Brand only printed 1,000 copies of that first issue, but later issues took off, with more than 2 million copies.
OK, now let's jump to 1994, when Jeff Bezos packed up and headed to Seattle to start Amazon, and hired his very first employee, besides Bezos himself and his then-wife, MacKenzie Scott.
That first employee's name? Shel Kaphan, whom Bezos later called "the most important person ever in the history of Amazon.com."
And what had been Kaphan's very first job back in 1968? Working for Brand as one of the first people involved with The Whole Earth Catalog.
Kaphan (by now shorn of his long locks and beard, balding, and in his early forties) was inspired by what he saw as Amazon's potential to use the Web to fulfill the vision of The Whole Earth Catalog and make information and tools available around the world.
Bezos was also inspired by the same kind of space-oriented view that Brand had. And, Kaphan introduced him to Brand, a relationship that led to Brand being a founding board member for Bezos's thematically similar $42 million "Clock of the Long Now," designed to keep time for 10,000 years.
Ideally, [the clock] would do for thinking about time what the photographs of Earth from space have done for thinking about the environment. Such icons reframe the way people think.
I think it's fair to say that the 1967 whole Earth photo has probably now been supplanted in our culture by the Earthrise photo, taken in 1968 by the crew of Apollo 7 (shown above), and the Blue Marble photo, taken in 1972 by the crew of Apollo 17.
But it was the earlier photo that inspired Brand, and it was Brand who created the catalog and put it on the cover, and the combination was still coming up in the founding stories of two of the world's biggest companies, 40 and 50 years later.
"No one was more influenced, or inspired by, Brand, than the founder of Apple," writes Carole Cadwalladr. "And while many credit Jobs with being one of the most creative agents of change in the late 20th century, Jobs credited Brand."
Again, I'm not suggesting that without the photo, or the catalog, neither Apple nor Amazon would exist. But perhaps they'd be just a little bit different.
Personally, I'll be thinking about that as we reach for the next milestones in our quest to explore the solar system and beyond: NASA's $85 million helicopter Ingenuity is preparing for its first flight on Mars this week, for example, and the space agency just released some fascinating photos of "blue dunes" on the Martian surface.
Who knows what creations those images and deeds might inspire?
Apr 11, 2021