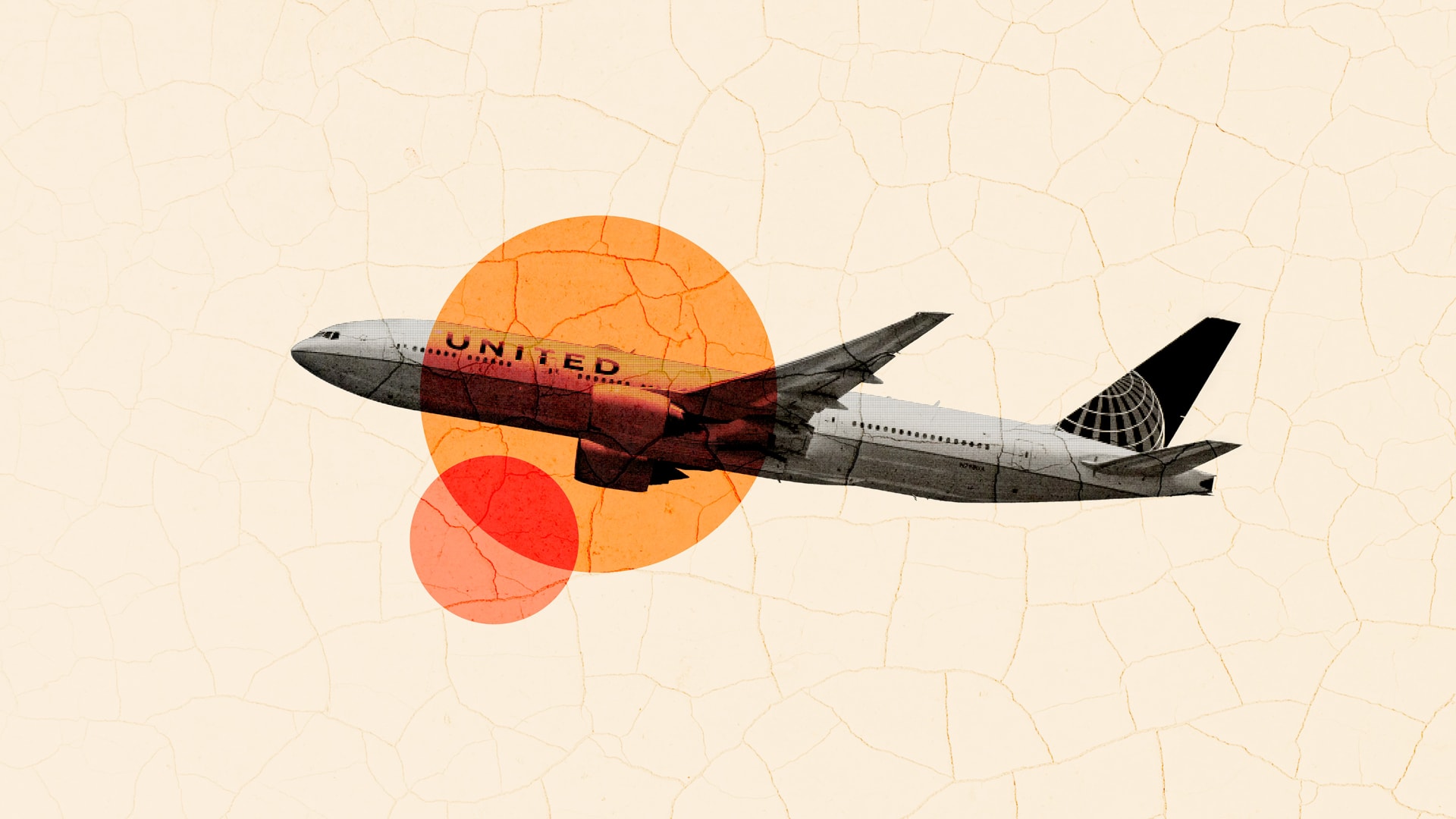 The news out of United Airlines broke my heart this week: More than 36,000 employees--nearly half its workforce--could be out of a job as of October 1.
I truly feel for these employees, as I'm sure you do. But then I read the reaction of Sara Nelson, president of the union that represents United Airlines flight attendants, and I began to wonder if there's something deeper to look at.
"The United Airlines projected furlough numbers are a gut punch," Nelson said in a statement her union emailed me. "But they are also the most honest assessment we've seen on the state of the industry."
All the world's airlines are under immense pressure right now, with almost an entire industry on pause, and other airlines are expected to announce layoffs as well. But United Airlines was the first to the podium, so to speak.
It's driven partly by legal necessity: United Airlines has to provide 60 days' notice before mass layoffs, and it also took in government assistance under the Cares Act, which meant it had to stave off layoffs until the fourth quarter.
But when you count backward, that means United Airlines could have made the announcement as late as the beginning of August, and still been legally within its bounds to act on October 1.
So what explains the timing?
Especially when you'd have to imagine--and frankly, United Airlines explicitly said this in its announcement--that it hopes to exhaust every other alternative before taking the extreme step of massive involuntary furloughs.
Here's my theory. Let me say upfront that I ran it by United Airlines, which declined further comment. But whether I'm right or wrong, I think there's a key lesson for anyone running a business.
First, this is the new United Airlines, under the leadership of CEO Scott Kirby, who took over less than two months ago.
Go back to March 10, when United Airlines held an employee-wide town hall, and Kirby made no bones about his priorities:
"[O]ur No. 1 overriding priority and objective is to make sure we get the company through the crisis and through to the other side. That is by far the No. 1 objective. And the second objective is to do that without any involuntary furloughs.... I can't promise that it won't get bad enough that we'll have to do that."
I guess it's now "bad enough," and so it makes sense from a leadership perspective, perhaps, that he'd make the announcement to United Airlines sooner than later.
But I wonder if there's a different audience, too.
Besides cutting costs, United Airlines says it's done four key things to get cash fast, so that it can survive during this period of deeply depressed demand for travel:
$4 billion in liquidity "from three secured term loan facilities, new aircraft financings, and an equity offering"
$6.8 billion by borrowing against its frequent flyer program
$4.5 billion from the U.S. government in airline relief under the Cares Act
An additional $5 billion from the Cares Act in payroll support money
Look at those last two lines: the $11.3 billion combined from the U.S. government. And now imagine that you're a Washington politician, from the president to the lowliest congressional aide, weighing whether there should be more relief for airlines.
Let's put it this way, cynical as it may be: If you were on the ballot in November, what would it be worth to you to avoid tens of thousands or more layoffs during October?
And as long as we're putting it that way, let's look at the calendar. Because if United Airlines had waited until the deadline to make this announcement, it would have done so just before the month-long August recess in Congress.
Wouldn't it be fascinating then, if by announcing in July that it might lay off 36,000 people in October, United Airlines could help prompt Washington politicians to act before August with an eye toward November--and potentially save some of those 36,000 jobs in the process?
As I say, United Airlines wouldn't say if my hunch here was right. But regardless, talk about a takeaway for leaders of smaller businesses.
Make your calculations. Figure out who you need to convince. And think about whether the fastest way to get them to act might involve making a bold announcement that theoretically doesn't even involve them
Jul 12, 2020