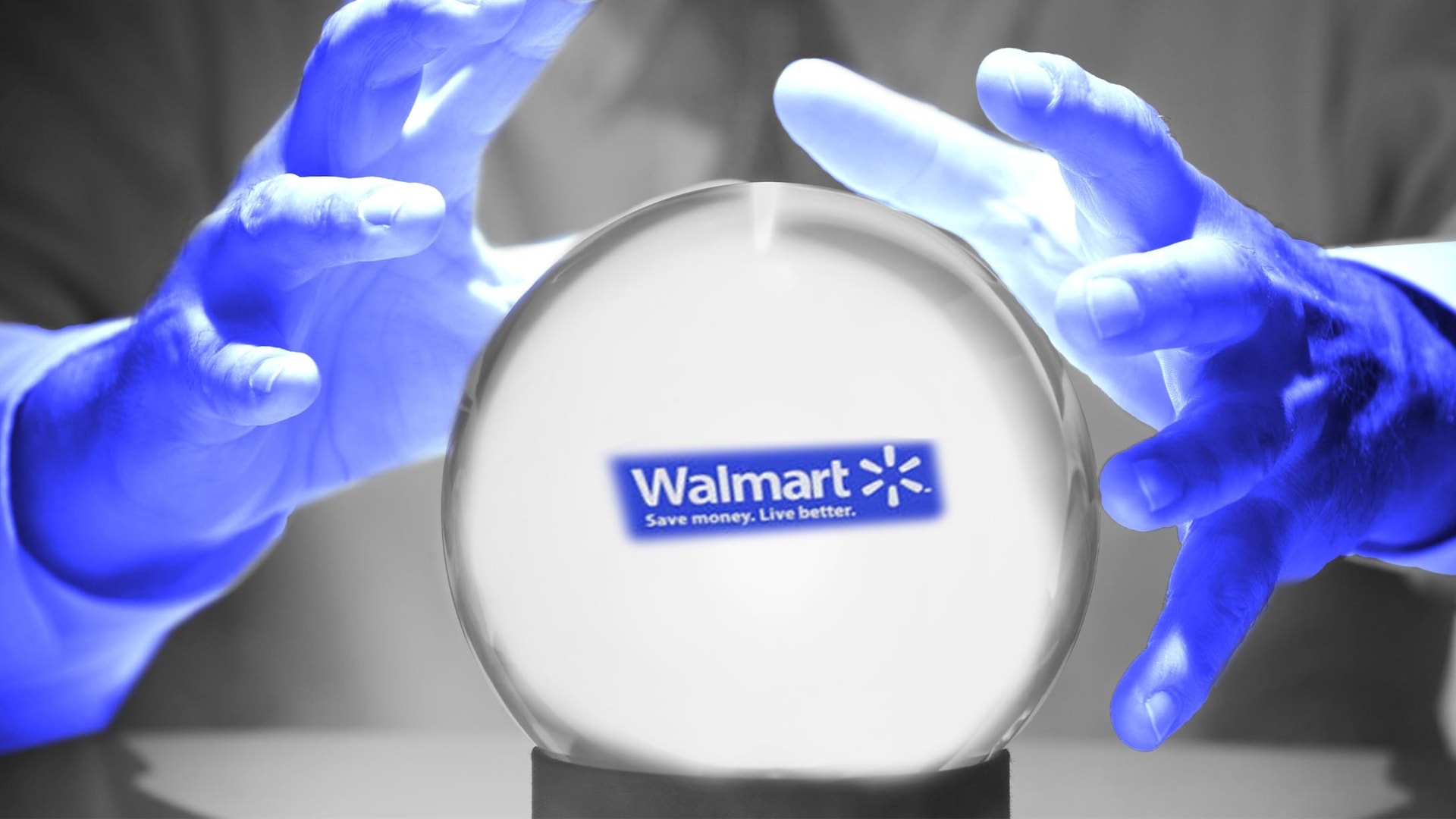 Walmart is doing a heck of a job of responding to a potential catastrophe, the coronavirus pandemic, by using the chaos to explore new opportunities.
But in terms of what the Walmart store of the future might look like, and how it might affect big parts of the rest of the economy, I think Walmart's most recent announcement might be the most important.
It's just one store for now, but Walmart said this week it's testing a new checkout setup, one that doesn't have dedicated cashiers, at its store in Fayetteville, Arkansas.
Shoppers at that Walmart will now find just a row of self-checkout lanes, without cashiers, although there are "self-checkout hosts" to help with issues. The rationale is that it could speed up the checkout process during a time of social distancing.
A Walmart spokesman, Kory Lundberg, confirmed the experiment to me in an email:
It is extremely important to note that customers will be able to check out in all the same ways they could before the redesign -- that includes having an associate scan and bag their items. So rather than having one cashier assigned to a single cash register, we will have multiple checkout hosts assigned to the checkout area to move back and forth to different registers to assist customers as they want to be assisted.

What we are hoping to do with this design in Fayetteville is eliminate the checkout line and move customers through the experience much quicker.
It's beyond my domain to say whether this specific idea is a good one for Walmart.
Customer reaction on Walmart's social media pages was mixed as well, although a survey in April suggested that 87 percent of U.S. shoppers would rather use "more robust self-checkout options or shopping at frictionless micro-markets" because of Covid-19.
But as a business owner, I think it makes sense to step back and watch what big companies like Walmart do, and learn from them -- even if you're in an industry that's very different from consumer retail.
Maybe it means finding a way to automate part of your processes during this unusual time. Or maybe you might find it makes sense to go in the opposite direction from Walmart, by adding more human interaction.
Maybe it's another experiment entirely. But the one constant customers are expecting in these unprecedented times is change, which gives you a little more leeway than normal to experiment without upending your relationships with them.
There's one other point to take away from Walmart's experiment, though, and it has to do with the fact that are about 1.5 million workers at more than 5,000 Walmart stores in the United States, according to the company's website.
Widespread automation would naturally lead to a chance to have fewer employees, and so the immediate response from some observers was to wonder how many workers will lose their jobs as a result.
While Walmart will consider expanding the program to other stores, Lundberg, the company spokesman, said separately that no employees will lose their jobs as a result of the current experiment.
Start small, make experiments, gauge the reaction, and reassure people that their worst fears won't come to pass, at least in the short term. That's a pretty good example to follow.
Jun 21, 2020