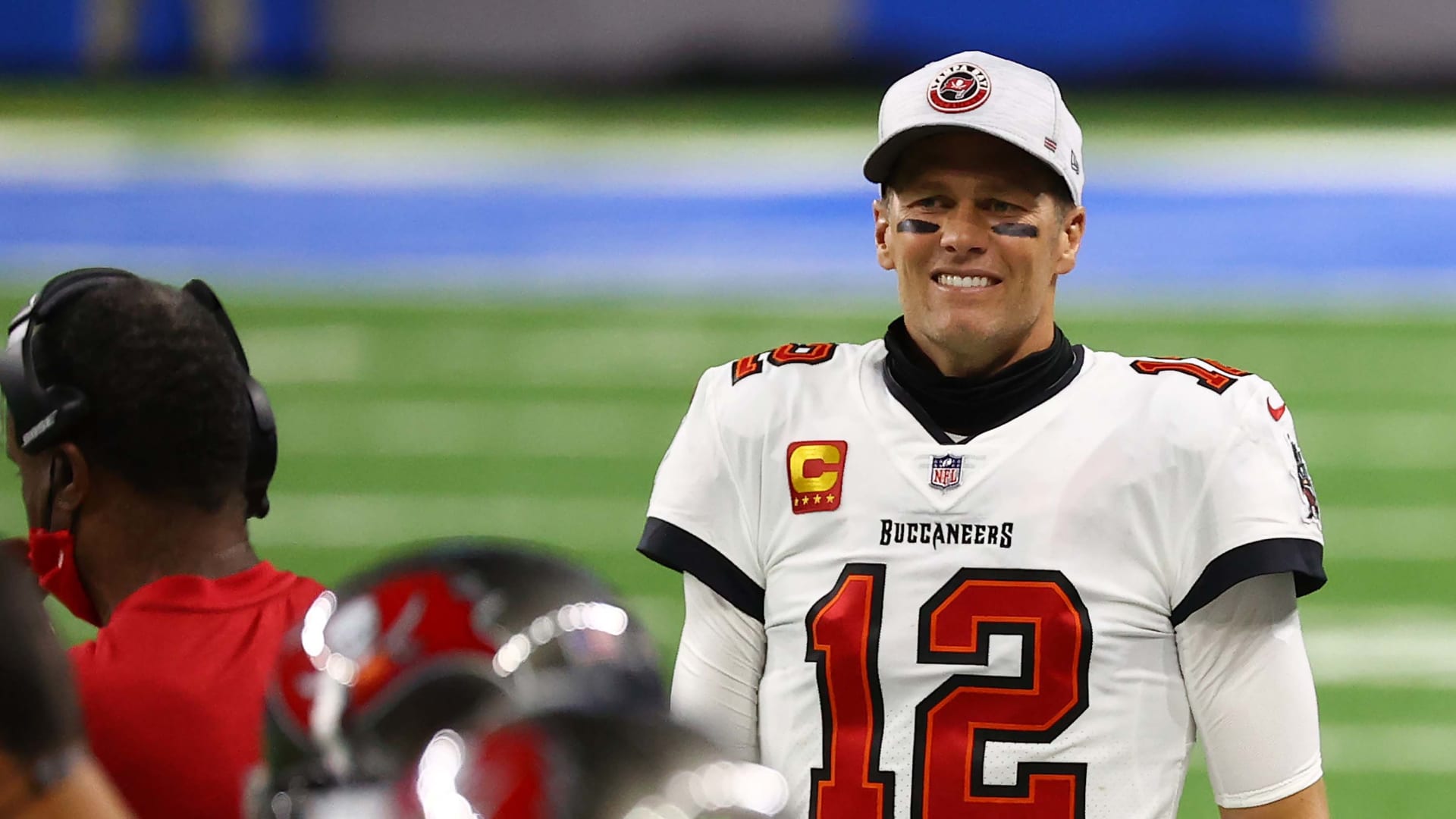 When quarterbacks Tom Brady and Drew Brees take the field in their playoff game Sunday, they'll have four decades' worth of NFL seasons between them.
It's about how he leads players who are much younger than he is--even players who aren't on his team, and from an entirely different generation.
Let's set the stage. Last week, Brady's Tampa Bay Buccaneers beat the Washington Football Team, which set up their match this weekend against Brees and the New Orleans Saints.
Among the storylines last week was rookie Chase Young, Washington's 6-foot-5, 264-pound defensive end, and his attempt, all game long, to try to catch and clobber Brady.
In the days leading up to that contest, Young kept calling out Brady in the media: "Tom Brady, I'm coming!" he was quoted as saying. "I want Tom! I want Tom!"
There are three quick things to know about the game, even if you could hardly care less about the NFL.
First, Young is young. Pure Gen Z, 21 years old.
Brady, on the other hand is 43, squarely in the demographics of Generation X. In fact, on April 16, 2000, when Brady was selected in the sixth round of the NFL draft, Young had just had his first birthday two days before.
Second, for all his bluster, Young didn't actually get Brady. He had a good rookie season overall, but last week, Brady was sacked only twice, and it wasn't Young either time.
Third, we get the leadership lesson, the glimpse of how Brady leads younger players.
After the game, as the teams mingled on the field to congratulate one another, Young sought out Brady. A short but instructive exchange followed.
Here's the quick transcript. Brady actually spoke first as far as we can tell.
Brady: Hey, Chase. Way to play, bro.
Young: I appreciate you. You're the real GOAT. I need something from you, though.
Young: (tugging Brady's jersey) I need this off you.
Brady: I'll get it to you. I'll send it to you. All right man, good luck to you.
Yes, it was short. And in fairness, Brady has a reputation for being effusive on the field after games.
After his Super Bowl win in 2019, for example, I sat back and watched the video of him professing love to almost every player, coach, and owner he ran into at midfield.
So, I get the sense this was one of thousands of similar exchanges Brady has had with players around the league over the past two decades.
Look at what he does, though. He starts off with a compliment to Young. And later, when Young quasi-demands Brady's jersey, he instantly offers to send it him as a souvenir.
Again, if you're not into the NFL, it's worth watching this very short video below to see the context.
Imagine what it takes to be able to compete against someone at the highest level -- after they've spent a week talking about how they're going to get you, and then spent an entire game trying to do it -- only to do a complete 180 afterward, and offer respect, leadership, and literally the shirt off your back.
Is it something that comes with maturity? Love of the game? A strategic calculation that, hey, you never know, I might be on a team at some point that needs a top-tier defensive end?
I don't know. But if you're a business leader, it's worth remembering the next time you have a chance to chat up a rising star at a competitor's company.
You never know what the future might hold. But if you think Brady knows what he's doing, you might now know how to act.
Jan 16, 2021