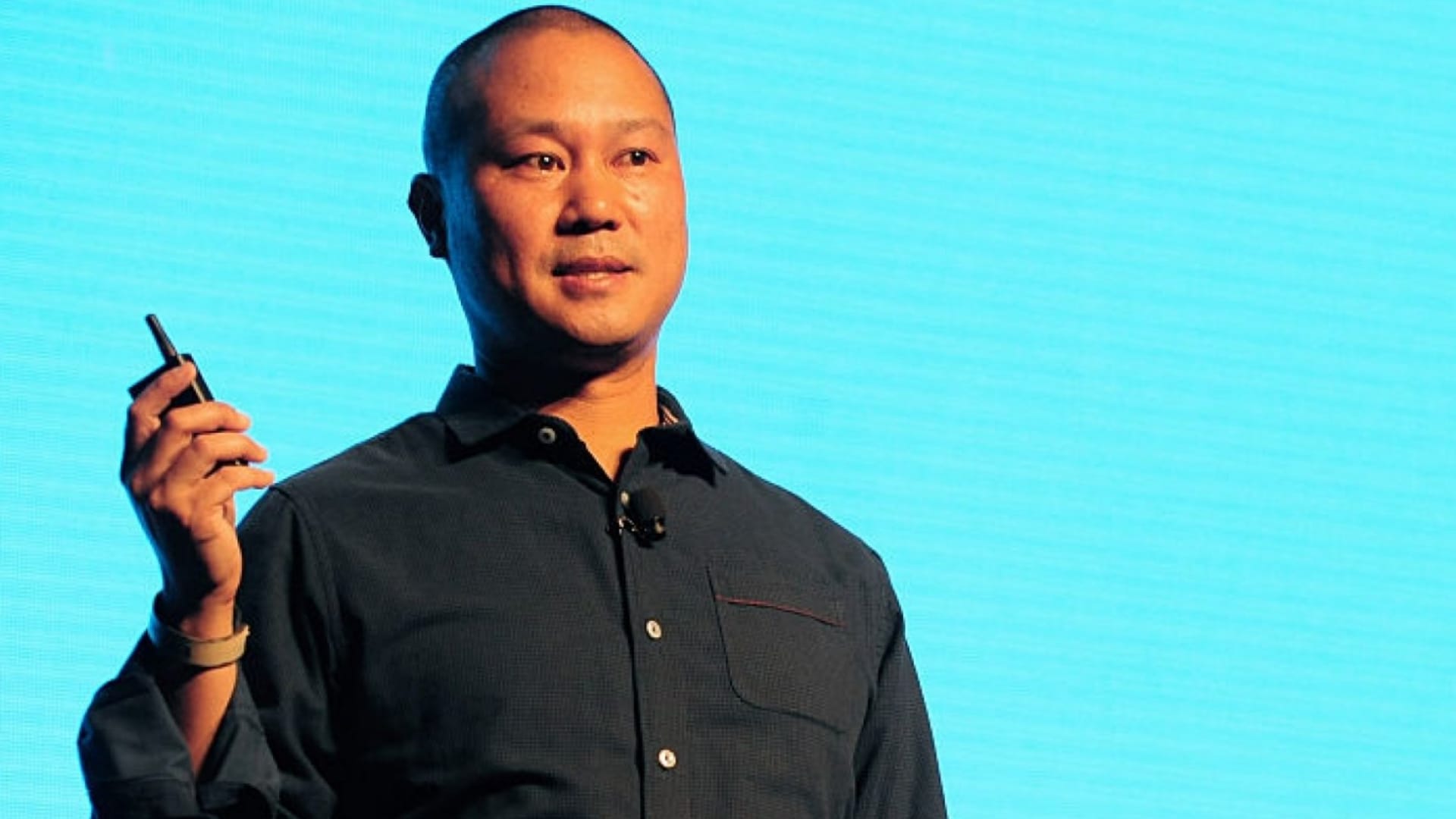 Everyone you meet in life is fighting a battle you know nothing about.
When I hear it today, however, I think of Tony Hsieh.
I'd paid attention during his life because of his accomplishments, because we're about the same age, and perhaps because I identified with his quest to maximize happiness, given some of my own life experiences.
Hsieh also reminded me from afar of some of my friends growing up: smart kids, outsiders to a degree, coming of age in the 1980s and 1990s.
Over the last few days, reports suggest there was more to the story of Hsieh's life, and the battles he may have been fighting, than people on the outside ever knew.
According to Forbes, whose reporters say they talked to "more than 20 of his close friends and colleagues," Hsieh "was privately coping with issues of mental health and addiction."
The report says that Hsieh had recruited friends to live with him in Park City, Utah recently, buying multiple luxury homes there, and enticing them by offering to pay them double the highest salaries they'd ever received if they joined him.
Some friends told Forbes that as they grew older and started families, Hsieh, who never married or had children, "remained an extremely rich Peter Pan." The singer Jewel, who was a friend, reportedly wrote a warning to him last August, around the time he retired from Zappos.
"I don't think you are well and in your right mind," Jewel wrote, according to the report, adding:"The people you are surrounding yourself with are either ignorant or willing to be complicit in you killing yourself. ... When you look around and realize that every single person around you is on your payroll, then you are in trouble.
The story of Hsieh's death as a result of injuries from a a Connecticut house fire was disturbing enough, of couse.
But if he was facing these kinds of struggles while he grew and ran Zappos, and worked to revitalize downtown Las Vegas, it actually would make some of what he accomplished that much more impressive--although simultaneously tragic.
Nearly 50 percent of entrepreneurs reported having at least one mental health condition, , according to their research; almost one-third had two or more. Compare that to 1 in 5 among the general population.
I have only sympathy for Hsieh, and his loved ones. And, the experience leaves me thinking about kindness--which is the coda to variations of the well-known but hard-to-source quote that I cited at the start of this article:
"Everyone you meet in life is fighting a battle you know nothing about. So be kind."
Many of us are trying to build something bigger than ourselves -- businesses, companies, movements, even.
It's incredibly difficult at times, and there's an understandable tendency to look at someone like Hsieh from the outside, and to think that they've figured it all out.
There's emotion involved, too--sometimes even shades of jealousy.
I suppose it's even more tempting in Hsieh's case, since his company, and his book, were organized -- in popular perception anyway -- around the concepts of maximizing happiness. He literally called his book, Delivering Happiness.
But, your friends, your colleagues, your employees, your competitors -- even the people you meet in passing: for almost everyone, there's a bigger battle.
By that logic, you're probably fighting your own battles, too.
And, the true story is always deeper.
Most often, you'll never know the details. Act accordingly.
Dec 6, 2020