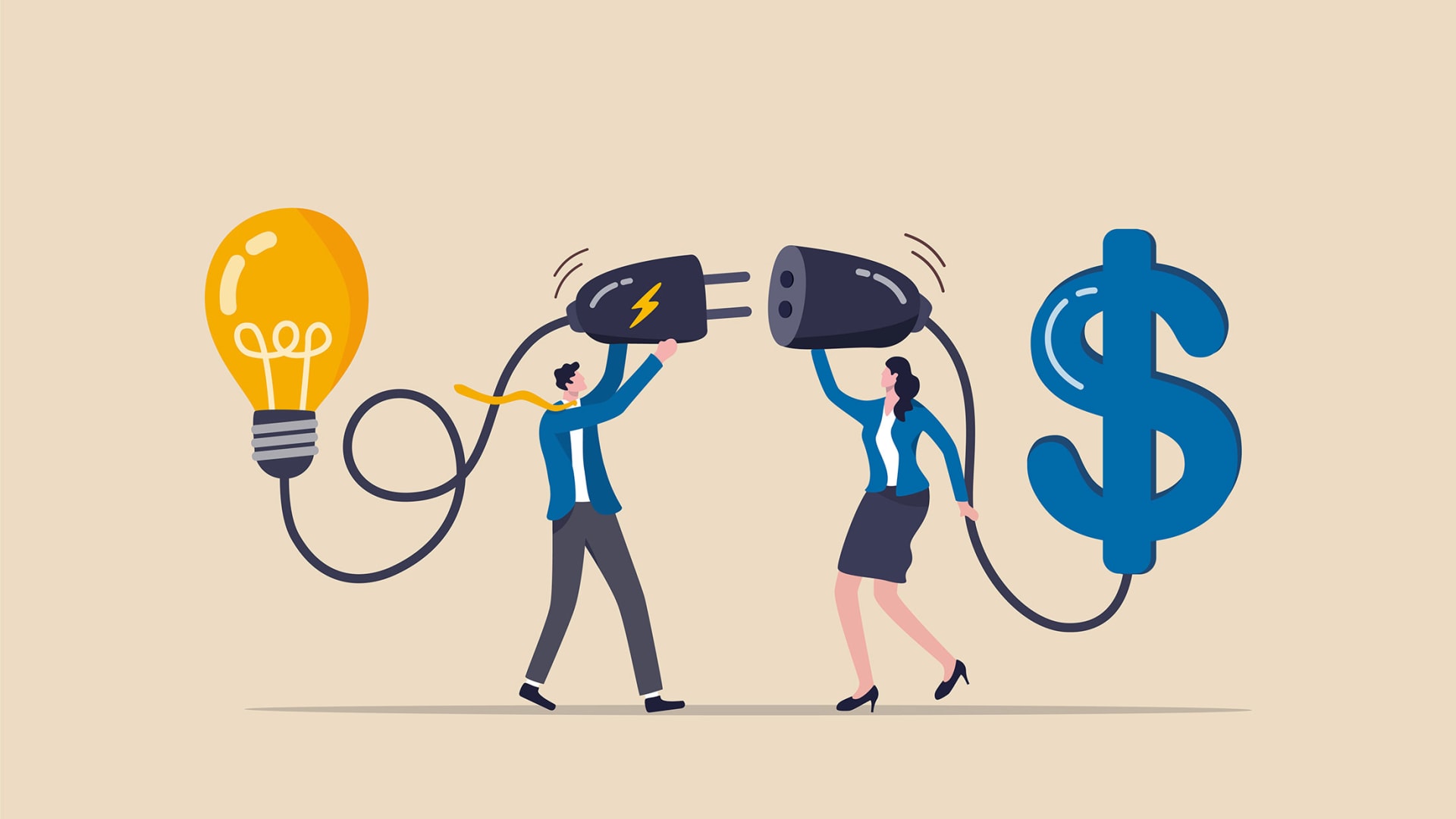 Sometimes there is nothing more powerful than the passion and vision of an entrepreneur. But when you're trying to raise venture capital, passion and vision are just not enough. You need to nail the key criteria that venture capital firms use to decide which companies to fund.
Some venture capital firms and corporate investors have very narrow criteria: Specific technologies at specific stages in specific geographic regions. Others have broader criteria and invest across many technology sectors and geographic locations. Virtually all investors, however, look for certain critical factors in an early-stage company.
If your startup meets these criteria, you might be ready for venture funding. If it doesn't, you might just receive a polite note passing on your opportunity.
1. Compelling Value Proposition
Every entrepreneur believes that his or her idea is compelling, but very few pitch decks present ideas that are truly unique. It's very common for investors to see multiple versions of the same idea over the course of a few months or years. What makes an idea compelling to an investor is that it reflects a deep understanding of a big problem or opportunity, and it offers a solution that delivers extraordinary benefits to customers. This is the key starting point for getting venture investors interested, but it is not sufficient. The idea by itself does not make you fundable. You need the rest of the ingredients below.
2. Solid Team
You may have a great idea, but if you don't have a strong core team, then investors are unlikely to bet on your company. This doesn't mean you need to have a complete, world-class team. Startup founders need to have the skills to launch the company and the savvy to attract a world-class team to fill missing gaps. The lone entrepreneur, even with all the passion in the world, is never enough. If you don't demonstrate that you are willing and able to build a high-performance team, investors will walk away.
3. Market Opportunity
If you are focused on a product/market opportunity that is not technology-based, then you probably should not be pursuing venture capital. Venture capital is typically focused on businesses that gain a competitive edge and generate rapid growth through technological and other advantages. Don't chase market sectors that are already crowded. Show that you have a beachhead market that you can win, and then scale from there. Contrary to popular belief, it's not about how big the market is; it's about how much value you can create. Companies that create a lot of value grow their markets and dominate them.
4. Technology
What makes your technology so great? The correct answer is: There are plenty of customers with plenty of money who want to pay to have it. Not: There are geeks with no money who think it's cool. Assuming you have a technology advantage right now, how are you going to sustain that advantage over the next several years? Patents alone won't do it. You need to be able to convince investors that you will be able to stay ahead of the curve because of the unique talent or exclusive partnerships you have secured.
5. Competitive Advantage
Every interesting business has real competition. Competition is not just about direct competitors. It includes alternatives, "good enough" solutions as well as the status quo. You need to convince investors that you have advantages that address all these competitors, and that you have some form of "unfair" advantage that will enable you to sustain your competitive advantage over several years. A few years ago, entrepreneurs could get away with saying that the existence of competition validates their solution, but today you won't get away with that.
6. Financial Projections
If the idea of developing credible financial projections makes you wince or wail, then you are not an entrepreneur and you shouldn't ask investors for money. Your financial projections demonstrate that you understand the economics of your business. They should tell your story in numbers: What drives your growth, what drives your profit, and how your company will evolve over the next several years. Make sure you base your projections on reality; research industry benchmarks and similar companies that have gone before and avoid presenting projections that seem delusional.
7. Traction
Do you already have strong validation from paying customers? Or is there at least good evidence that your solution will be purchased by your target customers? Do you have an advisory board of credible industry experts? Do you have a credible development or distribution partner within the industry? Do you have beta customers to whom investors can speak? The more credibility and customer traction you have, the more likely investors are going to be interested.
Securing venture funding means that you need a good grade in all seven areas, and an A+ in at least a couple of them. No matter what the headlines say, it's tough to raise venture capital. You are competing with a lot of talented entrepreneurs to get the attention of a limited number of qualified venture capital investors. You can't be just as good as anyone else; you must be better than anyone else to get a venture capital firm to fund you. So do the work to show that you understand what it takes to build a successful company, and that you excel in each of these critical factors.
At Pegasus Tech Ventures, we would love to help and support all visionary, passionate entrepreneurs. Realistically we can't work with everyone, but if you have the elements for success above, we would like to get to know you better.
Jan 28, 2022