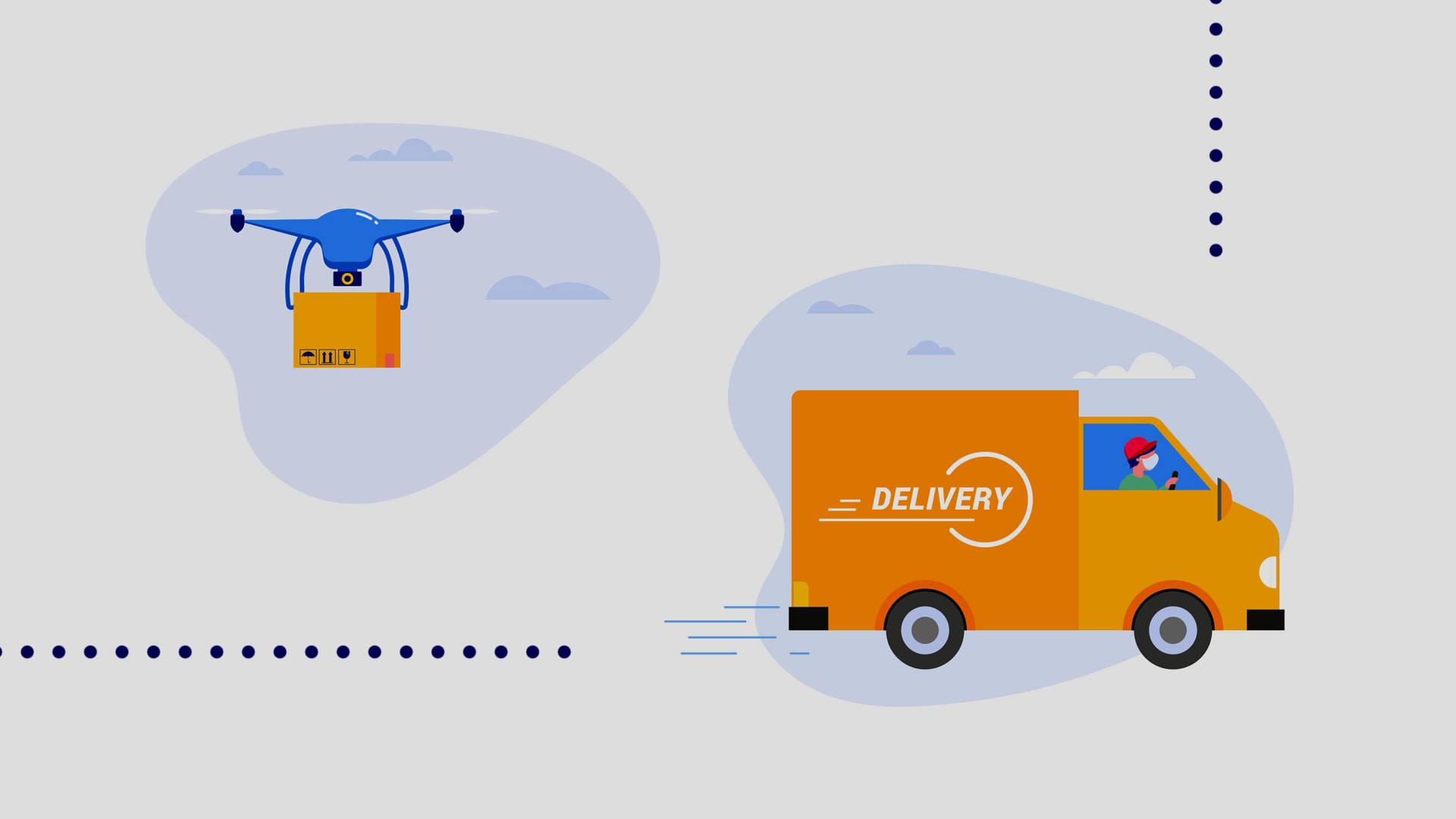 A seamless customer experience begins long before a shopper buys your product in a store or receives their online order. Their experience, positive or negative, hinges on the strength of your company's supply chain. A disruption at any point in sourcing, production, or logistics can result in out-of-stock merchandise or delayed deliveries--and, ultimately, a disappointing customer experience.
Prior to the Covid-19 pandemic, only 10 percent of companies were on track to building customer-centric supply chains, according to a global survey by Accenture. The report highlights serious supply chain challenges that have intensified with the ongoing crisis, including inflexibility, poor ecosystem design, and siloed technology architecture.
Companies within the 10 percent, which have invested in their supply chains to meet changing customer experience expectations, outperformed others on several metrics. They increased revenue 13 percent on average, compared with an average decline of 5 percent from other companies. And their supply chain contribution to total revenue was three times greater than that of other companies (52 percent versus 17 percent).
Recent events have only emphasized how crucial it is for every product business to establish a resilient, flexible supply chain. For SMBs, the stakes are high. You don't have the same resources as large corporations, so you need to build agility and adaptability into your processes so you can weather any storm.
Here are the top three actions you can take to strengthen your supply chain and deliver an exceptional customer experience.
1. Get visibility into your supply chain.
Lack of transparency can cause a domino effect of problems. According to a 2019 supply chain resilience report from the Business Continuity Institute, the top four consequences arising from supply chain incidents or disruptions from the previous 12 months were: loss of productivity (50.3 percent), customer complaints received (41.5 percent), increased cost of working (39.9 percent), and loss of revenue (36.1 percent). And yet only 22.6 percent of companies surveyed said they use technology to map relationships between suppliers and tiers to model potential consequences of disruptions.
If you don't have a clear picture of each stage, from submitting purchase orders for parts to coordinating shipments and final deliveries, you may miss potential obstacles that negatively affect customer experience.
Don't rely on brokers, contract manufacturers, or other third-party companies to manage the different pieces of the puzzle. Become familiar with your entire supply chain, mapping out every step of your product's journey in a digital document or software. Who are your suppliers, and where are they based? What are they responsible for? Can you count on them to deliver on time, on cost, and on quality? Look for opportunities to make your supply chain more efficient, and address any questions or concerns before they become bigger problems.
2. Identify and analyze risks.
You will always have to monitor and mitigate risks to your supply chain. Some threats, like natural disasters, tariffs, or strikes, you may be able to anticipate and prepare for in advance. Others, like health crises, terrorist attacks, or global conflicts, may catch you off guard.
Natural disasters alone are responsible for high costs and long recovery times that have a lasting impact on global supply chains. In 2019, global losses due to natural disasters like earthquakes, fires, and floods reached $150 billion. In 2017, when Hurricanes Irma and Maria hit the U.S., and in 2011, marked by floods in Thailand and an earthquake-tsunami in Japan, worldwide losses rose to $350 billion.
The Covid-19 pandemic has only magnified the need for companies to identify relevant risks, define potential outcomes, and develop specific response strategies. One supply chain risk management report from late January and early February 2020, just after the Covid-19 outbreak in China, found that most companies surveyed were unprepared for the pandemic; 70 percent of respondents said they were still collecting and assessing data, manually trying to determine which of their suppliers had sites in affected regions.
Supply chain risk management must be part of your ongoing planning processes. You won't have control over all circumstances, but you can establish contingency plans to minimize the impact on your supply chain and customer experience. What will you do if one of your key suppliers has to shut down without warning? What if a crisis touches several parts of the world? Can you establish backup suppliers in different regions or keep extra inventory in case of emergency? Prepare your systems and teams to share information easily and make swift decisions when necessary.
3. Boost supply chain flexibility.
Because change is a constant, you need to integrate flexibility into each aspect of your supply chain.
An April 2020 National Retail Federation survey of its members found that 40 percent of respondents were seeing disruptions from the Covid-19 pandemic and another 26 percent expected to see problems as the crisis continues. A recent Supply & Demand Chain Executive article made the case that retailers need to update rigid supply chain strategies and increase flexibility within the entire supply chain to solve supply shortages and meet consumers' demands for efficiency, multiple fulfillment options, and a safe shopping experience.
Set your processes up to pivot with challenges, instead of breaking down, so you can consistently provide a quality customer experience. Adopt standardization whenever possible to protect against supply disruptions. For example, rather than ordering a bespoke bottle for your product, opt for a standard design--like a Boston round bottle--that is available from manufacturers worldwide. You can customize the bottle's branding with unique details, like original label artwork or injection molded color caps, without being dependent on a single supplier.
Create concurrent, not sequential, processes to prepare for the unexpected. If your company offers three different products, produce them all simultaneously, even if you typically only need one in stock at a time. This approach, called parallel pathing, increases your safety stock so you can quickly adapt to fluctuations in supply or demand. You have to invest more of your working capital in inventory, but you are less likely to be surprised by a spike in orders or supplier shortages.
A resilient supply chain builds the foundation for an optimal customer experience. Today's consumers have high expectations, abundant options, and low tolerance for inconveniences like shipping delays and backordered products. Aligning your business to maximize visibility, mitigate risks, and increase supply chain flexibility will help deliver speed, quality, and consistency to your customers.
Oct 7, 2020