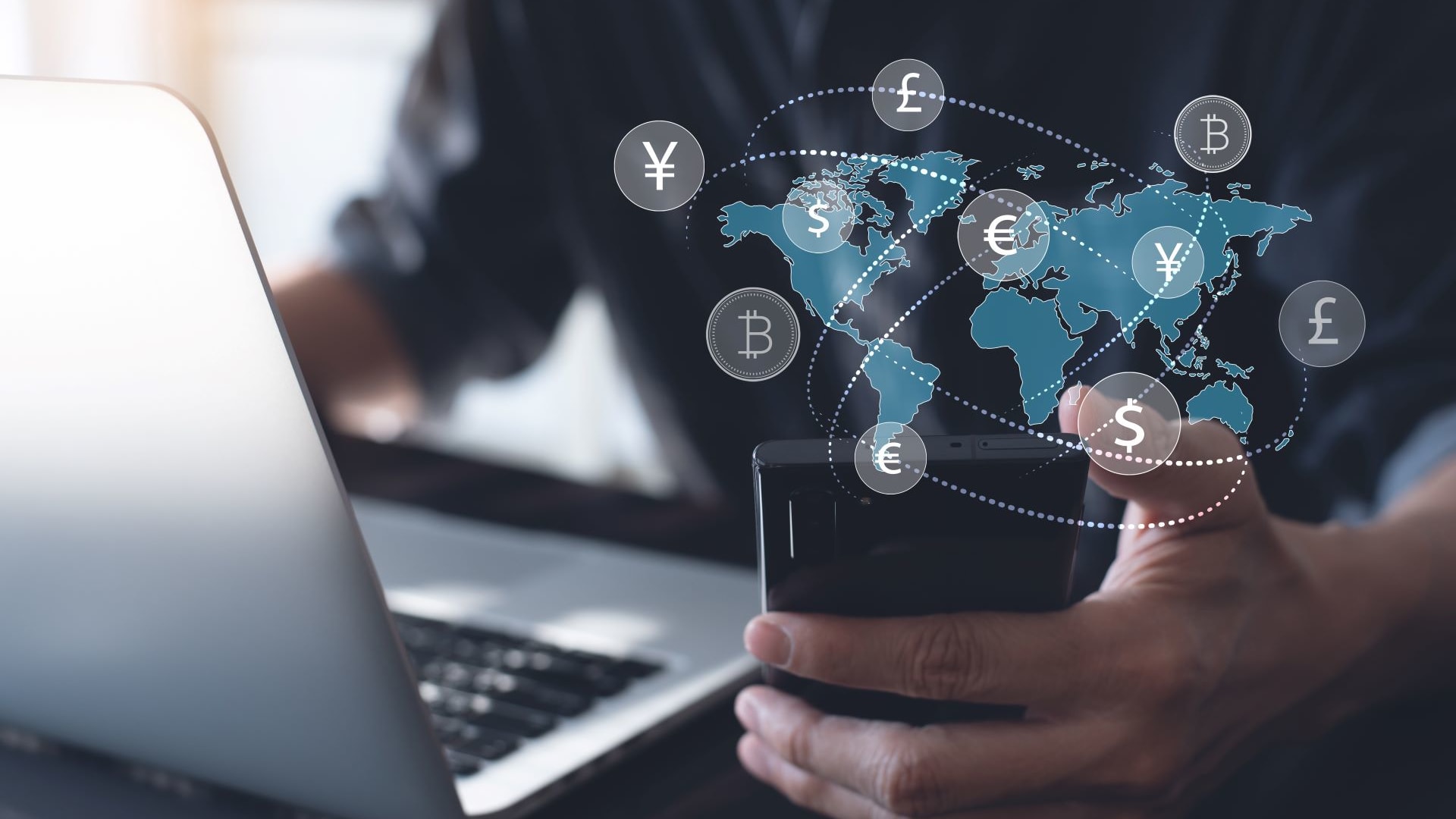 In addition to disrupting daily life, the COVID pandemic accelerated the widespread adoption of e-commerce for both B2B and B2C buyers worldwide. Global e-commerce rose 18 percent to $3.46 trillion in 2019 and then rose 24 percent more in 2020, to $4.28 trillion, reports Digital Commerce 360. And that online spending is expected to continue increasing, with projections for 2024 as high as $8.1 trillion.
Such fast growth spells enormous opportunity for businesses of all sizes. The key to success, however, is focusing on the online customer experience, both on the front end and back end. "It's about making the end-to-end experience as seamless as possible," says Rachel Trueblood, senior vice president of marketing and partner management at global payment processor BlueSnap.
Thinking globally, acting locally
Today's e-commerce buyer could be just as easily located on another continent as another block. Global markets are where the opportunities for revenue growth are emerging. However, once you identify your customer, providing a sales experience tailored to their location is key. By thinking globally and acting locally, companies have the potential to improve customer retention and lifetime customer value, while reducing customer churn rates, checkout abandonment, and operating costs.
Acting locally means providing a checkout experience in the local language and local currency, and offering local payment types, Trueblood explains. "The easier a business makes it to purchase, the more successful the business will be."
"In the U.S. we're used to Visa, Mastercard, American Express, and Discover" as payment options, she says, "while in other countries, those aren't the predominant payment choices. What's predominant is the local wallet in that area." In the Netherlands, the preferred payment type might be IDEAL. In Germany, it might be SOFORT, while SEPA is popular more broadly throughout the European Union.

Businesses that don't offer local payment types are likely to have higher checkout abandonment, she says, because customers often don't discover they can't use their preferred payment method until they are ready to check out. So, they leave and buy elsewhere.
This is also an issue for companies that sell to businesses rather than consumers, Trueblood points out. "A big piece of the growth is in B2B. They're making it easier for other businesses to buy online, by making their websites easier to use from an ordering perspective," she says, replacing paper quotes or personal contact.
Fueling sales growth
While many companies perceive payment processing to be a cost center, in reality it should thought of as a revenue driver.
For example, time and again, we have seen companies increase their revenue by up to 12 percent just by increasing their debit and credit card authorization rates, Trueblood says. These are sales where you have already converted the customer and had them enter payment information. The last thing you want is for their payment to be declined.
The best way to increase your authorization rates is by working with a payment processor that integrates tools for payment optimization into their solution. "At BlueSnap, we use what we have learned from processing global payments for thousands of clients and work it into how we route each and every payment, taking multiple characteristics into consideration, like location, transaction value, and more to increase the likelihood of authorization approval," she says.
Surprisingly, a full 40 percent of businesses don't even know what their approval rates are, Trueblood reports, making them unaware of the impact that the behind-the-scenes of their payment processing is having on their success-- or lack of it. Only by understanding where approval rates are low can companies can address the issue, increase approvals, and boost sales.
Offering a broader array of payment types to decrease checkout abandonment is another strategy for increasing sales. Although some companies limit their payment types because of the cost of integrating multiple providers, BlueSnap offers more than 100 different currencies and 100 global payment types in one platform. The more payment options customers have, the fewer the reasons not to buy.
Driving payment costs down
Working with one payment processor that has global capabilities in a truly single integration can help reduce multiple costs associated with selling cross-border.
First, consider cross-border fees, which can add up to 2 percent in costs. While many companies believe this is simply the price of doing international business, that is not the case. When selling online, businesses can set up local acquiring anywhere they have a legal entity, eliminating those cross-border fees, by processing their payments as if they were local.
While setting up local acquiring wherever you do business can mean multiple integrations for the different banking relationships and currencies for each geography, that does not have to be the case. Rather than taking on the operational expense of integrating and maintaining multiple pieces of software, businesses can choose a single integration with BlueSnap, consolidating providers and eliminating technical debt that plagues businesses.
Additionally, look for other places the software can help, like invoicing and accounts receivable, to eliminate operational inefficiencies. On average, it takes approximately 15 people and a total of 11 hours to process a single invoice manually. By digitalizing that experience, invoices can be paid quicker and workers can focus on more value-add initiatives.
"By thinking holistically and strategically about global payments, businesses can help garner more share of market while also reducing operational and technical expenses," says Trueblood. "This approach drives growth for businesses and improves the customer experience."
Mar 15, 2022