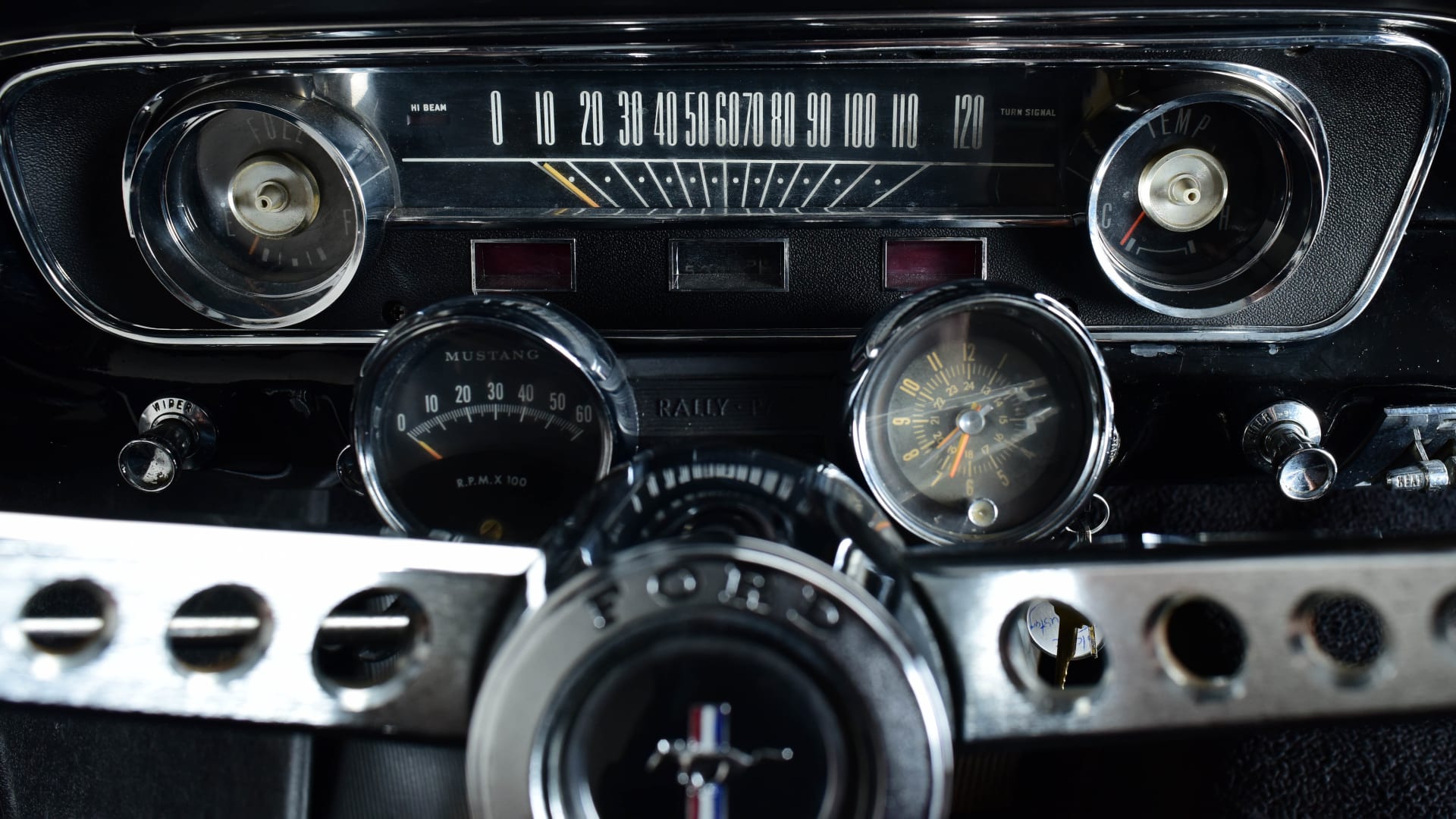 One of my earliest memories is the red interior of my mother's black Mustang. I was born in 1965 -- the year Ford released the iconic car my mother drove.
I've had a strong affinity since childhood for the brand, so I was excited a few years ago when Ford hired me to help them rethink how they trained IT product managers.
This was a familiar role for me, as I've trained product managers in a variety of traditional industries like healthcare, insurance, and finance. At Ford, I encountered a familiar problem -- the organizational wall that sits between business and IT.
This wall is common to all large legacy organizations like Ford. These companies find themselves battling their own structure when it comes to building software into their products. Tesla on the other hand was founded by a software engineer and has been able to fully integrate digital technology with automotive engineering.
Unlike their competitors, Tesla has grown up as an integrated organization. Ford has been able to deliver some amazing products of course -- I'm still a fan. However Tesla has, in a few short years, created a powerhouse of a company in a market dominated by a few entrenched players. And, if recent history is any indication of what's to come, they are just getting started.
Explaining the wall
This probably leaves you wondering what the wall is and how to combat it. The wall is built of organizational procedures, hierarchies, reporting lines, and habits. It tends to insulate the people building software and designing digital systems from two important realities: the customers and the product decisions.
One of the most frustrating legacies in IT comes from the era when it was viewed as a utility-like function similar to water or electricity. But IT has gradually, and then suddenly, become the center of product strategy.
During my time at Ford we never fully broke the wall down, but we were able to get both sides of the business talking and feeling empathy for each other. We brought product managers from the business side into training sessions, where they were able to interact with business analysts from the IT side.
In the car industry this struggle is epitomized by the rise of Tesla and the faltering of dominant players like Ford, GM, and even Toyota.
Tesla, as a company, was built from the ground up as a product that embraced software and hardware as equal components. A Tesla vehicle is essentially an elegant piece of software wrapped in aluminum.
The wall between business and IT is incredibly common, and incredibly toxic. It's dangerous for two reasons:
1. Business Misses Context
Because the business interacts with IT only when delivering requirements or collecting product, the business often fails to get accurate information about the costs of various approaches and alternatives. This leads to a situation where the business and customer are frequently disappointed with the product and the time it takes to deliver.
Time and again I hear from people on the business side of the wall that the software they receive is too expensive and doesn't meet the customer's needs.
A few years ago, I ran a two-day planning session at a prominent financial services. We took a hard look at what the business was asking for and what the technology team thought it would take in terms of time and resources.
We found that the team was understaffed and more than a year behind what the business expected. This was extreme case, but a mismatch between business and IT is not an exception.
2. IT Misses Context
Because the wall insulates the people developing software from direct contact with the customer, a vital communication link between user and builder is often slow, garbled, or even non-existent. This diminishes customer empathy and means numerous opportunities to delight customers are missed.
The need for integrating physical and digital engineering is essential -- and obvious to all involved in the automotive industry. This is especially true with the huge disruptions to buying use patterns that many are predicting.
But the wall between business and IT is hard to break down and exists in almost any company that is more than 10 years old. If you are building a business, it's essential that you build an organization that integrates product specification, design, and delivery. This is easier said than done, but there are many shining examples to follow like Spotify, Valve, and Uber.
Every one of my customers today will say that breaking down organizational silos -- like the wall I describe above -- is one of their core challenges. If you want to know more about how to do that then stay tuned to this column (and you can read more about The Wall here).
Aug 25, 2016