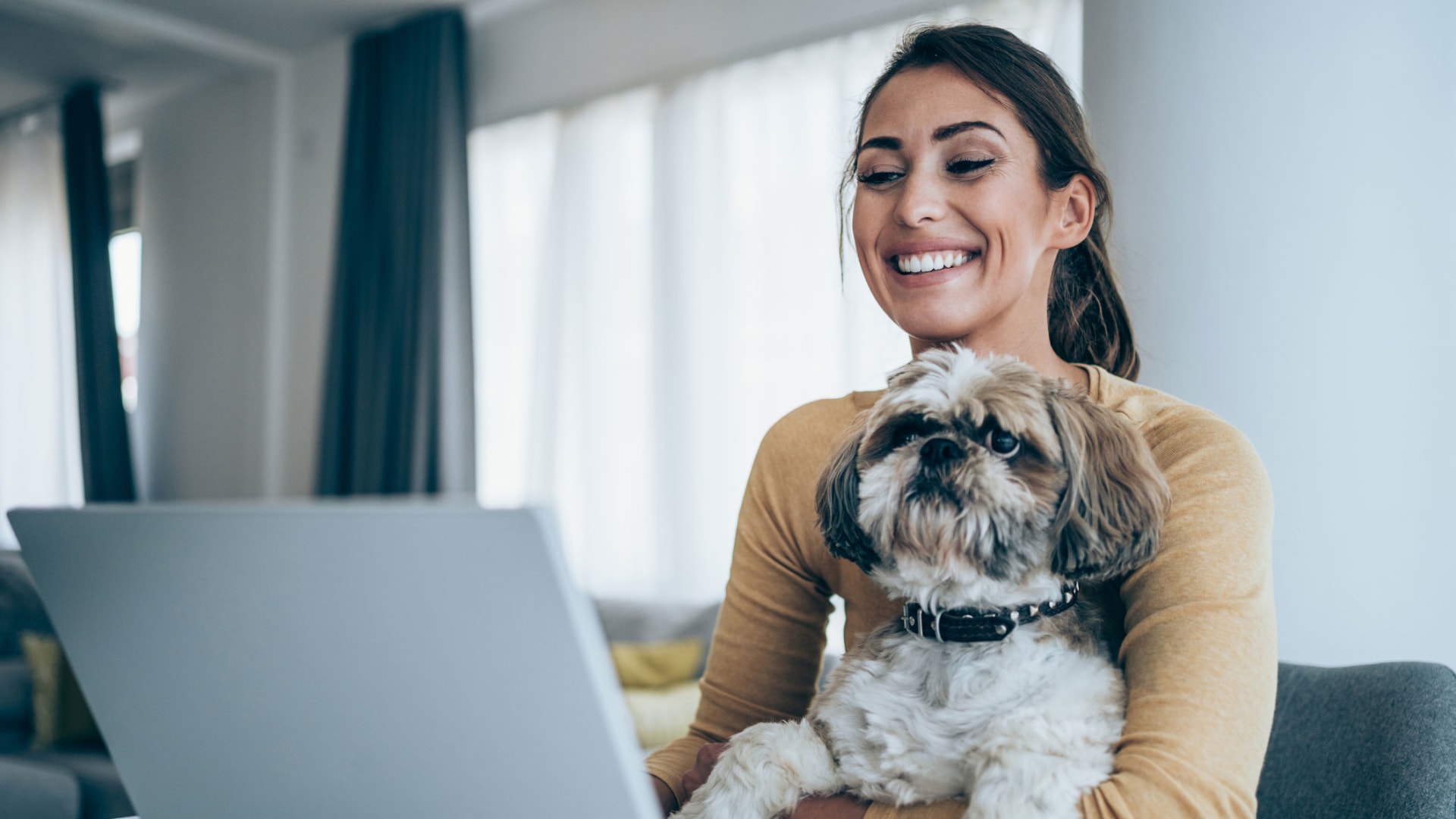 Zoom Fatigue is real; Virtual Burnout is next. With the massive shift by white-collar workers to work-from-home arrangements driven by the recent coronavirus pandemic, virtual work has become a reality for millions of workers worldwide. According to a recent Stanford Research study, 42 percent of the U.S. labor force is now working full-time from home.
Even before the pandemic, however, there was a drastic shift toward employees working remotely. An analysis done by FlexJobs and Global Workplace Analytics found in the five years prior, the number of employees working remotely increased by 159 percent. In research by Robert Half International, 3 out of every 4 employees say flex work arrangements/virtual work would cause them to choose one job over another. And The Huffington Post reports that 36 percent of employees would give up a pay raise for the ability to work remotely and 40 percent would take a pay cut for that same option. And International Workplace Group found 80 percent of U.S. workers say they would turn down a job that didn't offer flexible working options.
While the flexibility of working from home is desirable by most workers, and studies on worker productivity show that employees working from home are more productive, staring at a screen for 8+ hours a day can leave employees feeling more exhausted than ever before. With virtual work becoming the new norm, and many companies planning on allowing employees to continue working remotely, concerns about virtual burnout will not end when the threat of the coronavirus passes.
In my latest book, Work Made Fun Gets Done! Easy Ways to Boost Energy, Morale, and Results that I co-authored with Mario Tamayo, we lay out simple and practical ways to implement fun in the workplace and in the process help offset virtual burnout. While working from home is becoming the new normal, it doesn't have to be mundane. Here are some simple and fun ways to lighten up virtual work and avoid virtual burnout:
Switch Up Happy Hour
Happy Hours are the simplest way to bring your team together, but can sometimes feel awkward, contrived and even a bit dull. This time is meant to allow your team to have casual face-to-face interactions outside of work meetings, but sometimes there isn't much to discuss. So instead of just chatting more about work, try incorporating some fun ideas that allow employees to get to know each other a little better:
Home Tours: A fun way to add context to your work environment, this could even be done in MTV Cribs style!
Pet Intros: People love their pets, so why not allow them to showcase them to their work group?
Share Baby Photos: See who's changed and who looks exactly the same as you "Guess Who's the Baby" Picture! Put your detective glasses on and figure out who's who!
Lip Sync Challenge: Spice things up with a bit of competition! You'd be surprised to see the level of creativity this challenge can showcase.
Take a Break From the Screen
When we jump from zoom call to zoom call, it is likely we begin to feel the effects of all that screen time and unfortunately, blue light glasses are not a fix-all. Here are some ideas on how to lighten up the virtual work environment that do not involve staring at your computer screen:
Dance Party: Schedule in a team-wide 5-minute dance break, get people up and focused on something else besides their computer screen!
Recipes & Cooking Classes: Share a different team member's favorite recipe each week and invite your team to share photos of how the dish turned out!
Book Clubs: Get a group together, choose a book, and have a call to discuss the details! This could be a monthly activity that your team looks forward to.
Yoga & Meditation: Implement wellness classes or even a group stretch break to allow your team a mental and physical break!
Take Aways
Plan ahead. Announcing activities in advance will give your team a chance to look forward to something. This boosts morale and keeps everyone engaged!
Think outside of the box. Repeating the same virtual activities is not the way to engage your employees. Mix it up and encourage your team members to contribute ideas as well.
Keep your employees in mind. Make sure whatever you do is safe & fun for everyone. How do you ensure people feel comfortable and experience fun? Get to know them and learn what they most enjoy and then encourage them to do more of those things as a group!
Jan 26, 2022