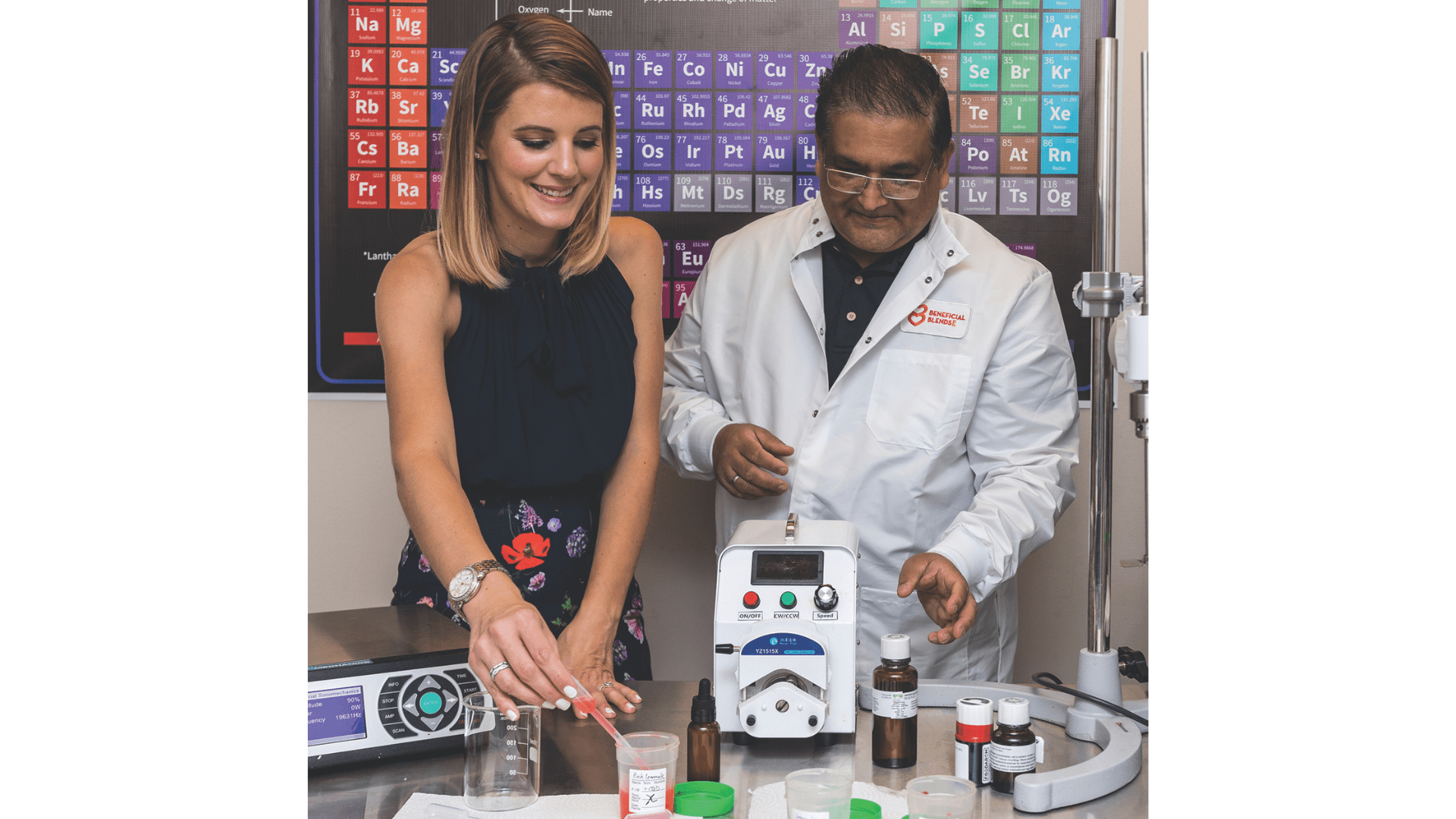 After high school, entrepreneurship teacher Erin Meagher read about coconut oil's health benefits, and she saw an opportunity. In 2009, few U.S. companies sold coconut oil. The products weren't organic, and brands didn't share sourcing information. She launched Beneficial Blends, her own coconut oil brand, initially relying on an outside manufacturer to produce and bottle her product. But mistakes and late orders became problems. To retain complete product control, in 2014, she opened her own manufacturing facility in Tampa.
When Meager's retail customers heard about the facility, they wanted in. Beneficial Blends' white label product business was born, as the company started blending oils, customizing formulations, manufacturing, and packaging their products, staying with the "beneficial for you" product theme.
SMALLER MEANS RESPONSIVE AND INNOVATIVE
About 60 percent of Beneficial Blends' business is now white label turnkey production, mostly for U.S. retailers. The manufacturing business isn't glamorous, but it's a good niche. "During the gold rush, everyone wanted to mine for gold. We're selling the pick-axes and shovels. We do the nonsexy stuff, and we're really good at it." The company expanded from edible oils and fats to dietary supplements and cosmetic products like topical lotions and serums. It then began producing home goods, formulating candles, diffusers, and mask sprays.
Beneficial Blends is positioned well for the rising interest in cannabidiol (CBD). The company's NanoLyte™ certified organic, broad spectrum, water-soluble CBD emulsion can easily be added to food and beverage products. Clients can create their own CBD formulations or sell Beneficial Blends' custom retail product line Chillax'n™ CBD.
Meagher attributes the company's growth to being innovative and customer-focused. "As a smaller manufacturer, we have to be responsive to our customers," she says. That means
allowing smaller minimum orders, especially for new products; more customizations, and faster launches than larger manufacturers can do. They also offer top-quality ratings and certifications. Beneficial Blends maintains an SQF Level III rating, a FLDBPR cosmetics permit, and an FDA-compliant facility, while holding a variety of other certifications.
A BUSINESS CULTURE FOCUSING ON PEOPLE
Meagher approaches her business differently than most traditional CEOs, she says. "We talk about heart, doing things differently, and improving our employees' lives through our company." She wants to offer opportunities to those who may not otherwise have them. Some of her most dependable employees were hired through Tampa's MacDonald Training Center, which supports people with disabilities. At Beneficial Blends' production facility, these employees perform repetitive and labor-intensive projects like repacking beverages into multi flavor packs. "They show up every day, on time," she says, and are a big part of the employee community.
As a Fair for Life certified company, Beneficial Blends undergoes regular audits on working conditions and sustainable practices for employees and vendors. "In the beginning, I thought it was just about business. I understand 100 percent now that it's all about people, and business is second."
Mar 23, 2021