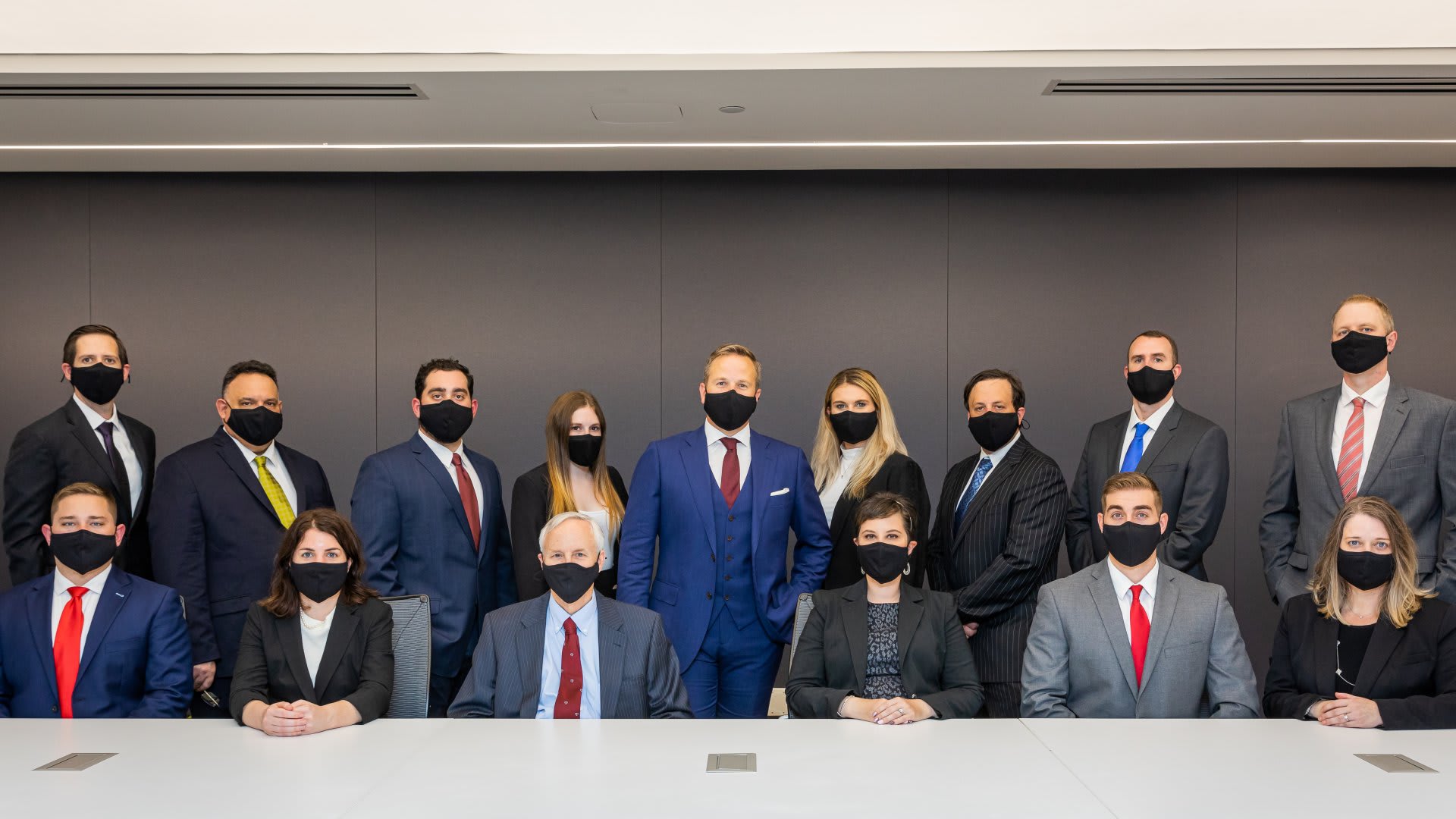 Some law firms define success as an expanding client roster, but Keegan Caldwell knows a rising tide lifts all boats. Yes, new clients are one growth driver at Caldwell Intellectual Property Law, but a key component of his business model is operating with a different mentality than long-established intellectual property (IP) law firms. Caldwell's core focus is expanding the firm's relationships with existing clients, leading to valued partnerships where the intellectual property strategy is integrated with the client's overall business objectives.
"As we help them learn how to maximize the monetization value of their intellectual property, they grow; then we grow with them because we've earned their trust," Caldwell says. "The reward of doing good work is more work.
Transparency enables the strong bonds Caldwell IP forms with its clients. Always up front with them about the pros and cons of curated IP strategies, the company is crystal clear about the processes and techniques it deploys on their behalf. "We maintain open lines of communication throughout our interactions. The level of trust this fosters has helped us retain almost every client we've had," Caldwell says.
The firm's approach differs markedly from the stereotypical IP strategy. Caldwell boasts an allowance rate 1.45 times higher than the top U.S. IP law firms. The team is acutely aware of client financial pressures and committed to filing patent applications with multiple options for return on investment. This is demonstrated by an abandonment rate of only 0.6 percent vs. an industry average of 29.5 percent. Further, Caldwell's time from filing to allowance is almost 40 percent faster and requires 30 percent less communication with the patent office.
As Caldwell IP's business has grown, it has expanded its service offerings to provide advice and expertise to clients across the full lifecycle of their IP, including a focused licensing and litigation practice. Its roster of dedicated attorneys, patent agents, technical experts, and support staff in bicoastal locations embraces a team-first culture.
A STRATEGIC ASSET TO CLIENTS
The firm has intentionally positioned itself to meet the evolving needs of its clients. "In particular, we can grow with our clients beyond just protecting and defending their IP," Caldwell says. "We can help them find ways to use IP to increase their company's enterprise value, gain competitive advantages in their industry, or defend against threats from others."
Perhaps what most sets Caldwell IP apart from the typical IP law firm is its founder's initial vision. "I understood IP to be its own asset class," he says. "I wanted to make sure we were always tactically utilizing and strategically approaching that asset class where possible to increase the value of our clients' enterprise."
Mar 23, 2021