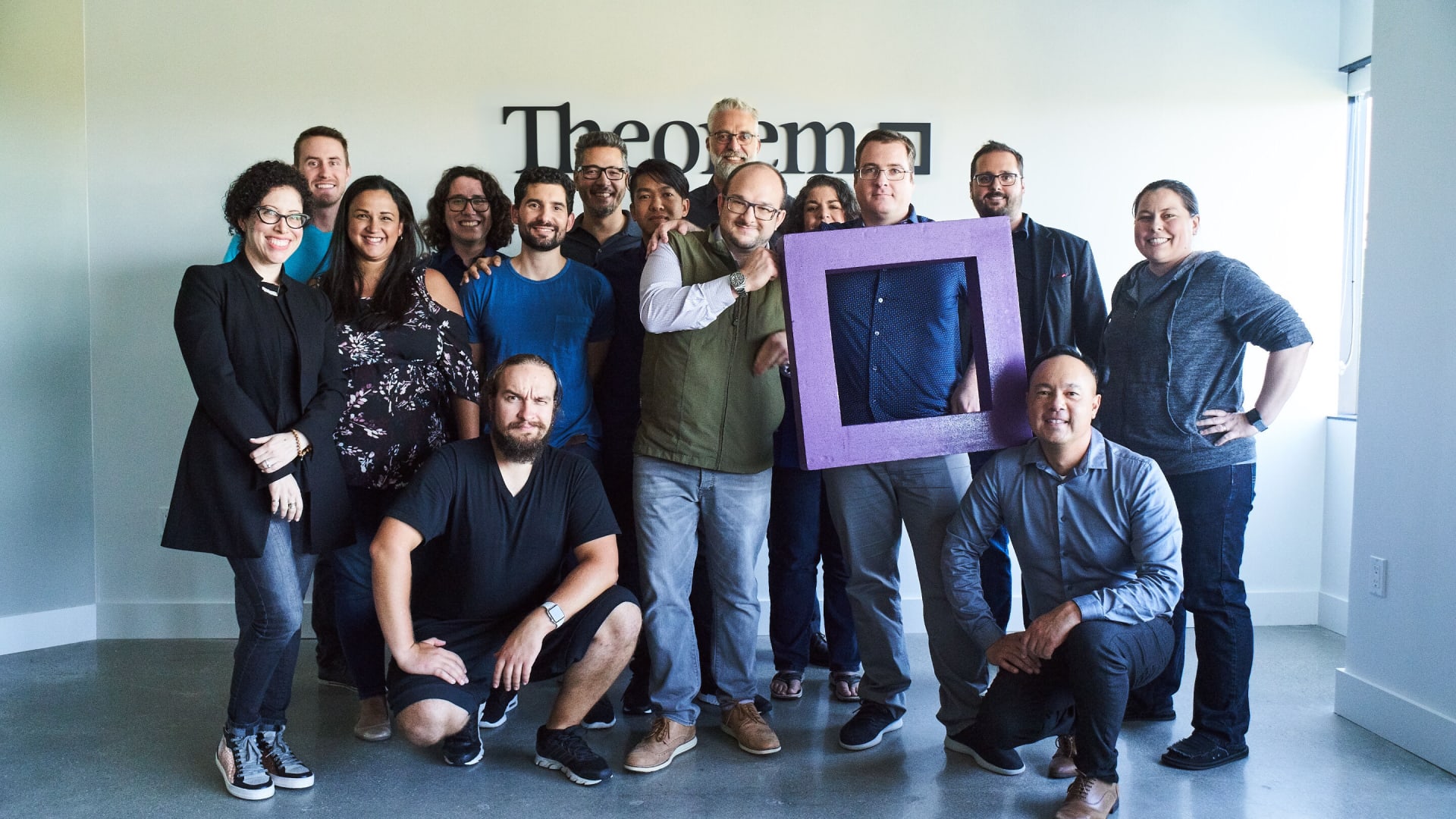 Theorem's engineers and consultants are known for designing and delivering groundbreaking solutions to mission-critical challenges within the world's largest organizations. With Theorem's help, Caterpillar removed more than $1 billion in churn from its supply chain by building a platform for real-time visibility. American Express transformed its call center operations from a cost center into a revenue generator. Apple built a platform to manage customer experience in its retail stores.
Theorem helps companies make better decisions and better products, says CEO Brady Brim-DeForest. The firm's success "is driven first by our culture," Brim-DeForest says. "We built a place where the power of deep thinking and the power of real-time feedback drive constant evolution," both internally and within client organizations.
The firm is different in a number of ways, from delivering both a process and a product, to achieving results in record time with a lean team of consultants. "We start by building something for our clients, but what we leave behind is an enduring capability that enables them to pick up where we leave off," Brim-DeForest explains. During each engagement, Theorem consultants help clients develop new processes, embrace modern tools, and share new ways of working, he says. "The outcomes we produce, in the form of software and digital products, are important, but they are not as important as the transformation--the journey we take our clients on--that fundamentally changes the way they work," he says.
ATTRACTING HIGH-QUALITY THINKERS
At the heart of Theorem's success is the talented team it employs, which is globally distributed by design. The firm's hiring process is less concerned with formal qualifications or brand name employers and more focused on problem-solving abilities and collaborative skills. Theorem hires many types of thinkers, Brim-DeForest says, but resilience and optimism are universal traits.
Employees who have the most success at Theorem have a strong bias towards action and have deep experience in owning a result or outcome, Brim-DeForest says. "They have a strong entrepreneurial mindset and a deep empathy for our clients' challenges."
One of Theorem's hallmarks is its reliance on real-time feedback in every aspect of its business. "Waiting to get feedback is a non-starter," Brim-DeForest says. This continuous sharing of feedback, with a goal of helping everyone improve, "creates an environment where feedback isn't a scary thing," he says. That leads to faster growth and improvement, as well as a feeling of equality and inclusion. Because Theorem's hierarchy is flat, "anyone can deliver feedback to anyone else," Brim-DeForest says, and "after a while, the investment we make in each other becomes addictive."
"The net result is that the people of Theorem make better things, better decisions, and better products," he says.
Aug 24, 2021