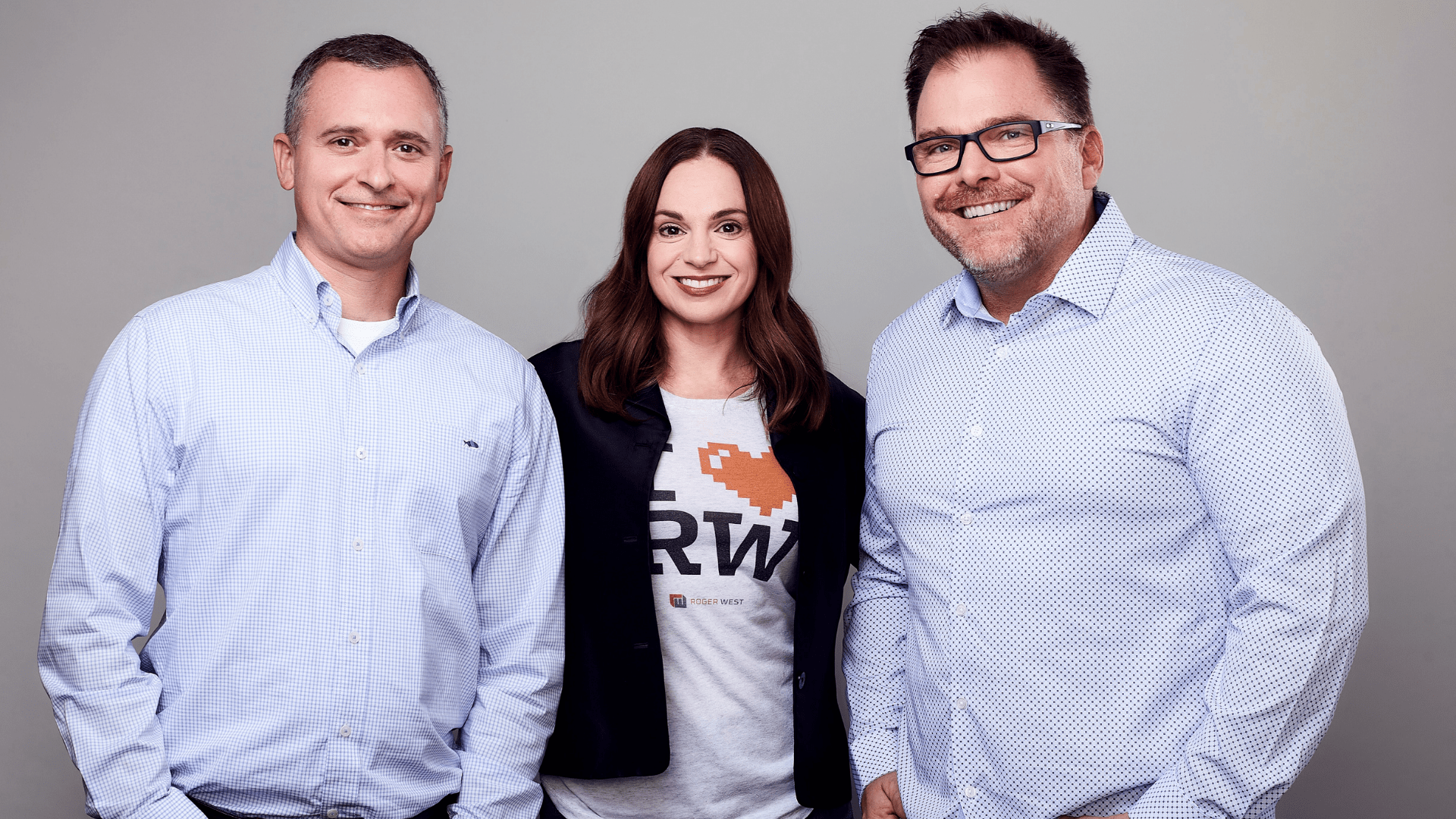 Combine hustle and talent, and good things happen. Underscore your work with a focus on service, and good becomes great. That is the formula Roger West Creative & Code uses to drive results for clients, in turn, fueling its own revenue growth. CEO Michael Westafer founded the full-service digital marketing agency in Tampa, Fla., in 2007. At the time, blending creative, design, and technology under one roof was a novel concept. Westafer, a designer by trade, knew he could create an atmosphere that inspired creatives to do their best work while cultivating collaboration between departments. "I always say the good stuff­ happens in between disciplines," he notes. Today, there are thousands of full-service digital marketing agencies in the U.S., but Roger West still stands out--not just for its long list of awards, including a Suncoast Emmy--but for its sought-after workplace and commitment to service.
Acquisition by design
Roger West, No. 41 on the Inc. 5000 regional list, works with companies all over the country, with varying needs. But the most common reason clients reach out is because they are in high-growth mode. "Pull a list of the top companies that have been acquired here in Tampa, and we are involved with more than a few of them," Westafer says, adding that, typically, the only reason Roger West loses a client is because of acquisition.
Eight of Roger West's clients have been with the agency for more than eight years--a rarity in marketing. Westafer's proactive approach to service contributes to retention. "I'm a fi rm believer in service and doing whatever it takes to make clients happy. Clients shouldn't have to ask us for anything. We should anticipate what they need and then deliver."
Recruit the best
Westafer has the same service-first mentality when it comes to his team. For the past three years, Roger West has been named a "Best Places to Work," and a fastest-growing regional company, by Tampa Bay Business Journal. Westafer believes in treating people with respect, paying them well, and giving them what they need to succeed, including individualized training and development programs. Last year, when the company brought in a third party to survey employees, feedback was overwhelmingly positive. Its strong reputation helps recruit senior talent, so clients get to work with true experts, as opposed to junior account managers. Recently, the agency hired five team members, including a new president, Jennie Treby, a 20-year industry veteran with communications expertise. Westafer believes that entrepreneurs should not be the best at anything in their companies. Instead, they should find smart people who bring di­fferent strengths to the table.
Recently, Roger West bought an 11,000 sq. ft. office building, with plenty of room for more desks--and more awards. But while accolades are nice, Westafer thinks about the future through the lens of his clients. "We want to help them crush their goals and be the resource they can rely on," he says. If they do that, growth will undoubtedly follow.
May 18, 2021