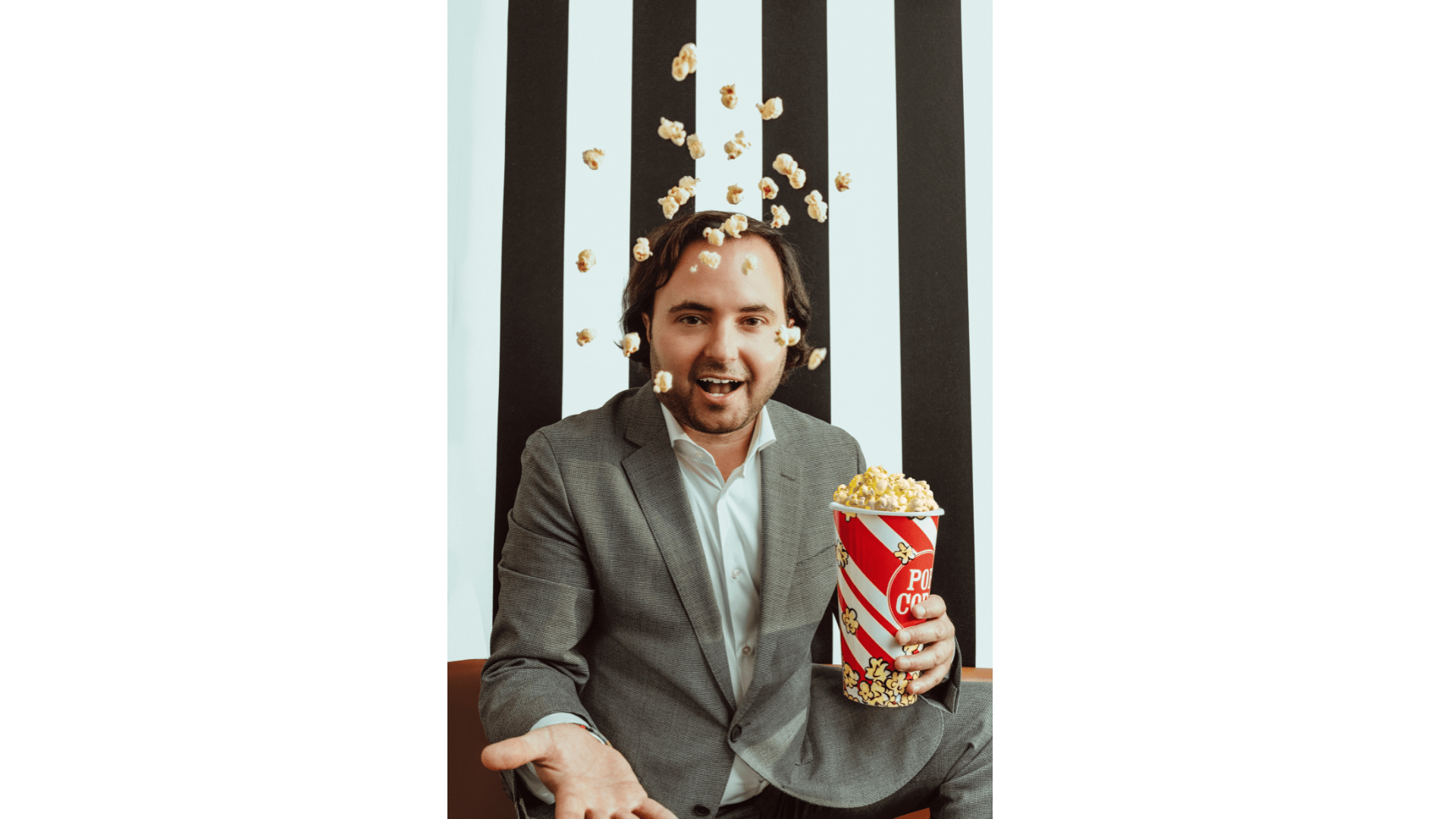 Larry Gurreri is a movie bu­ff. As founder and CEO of Sosemo, a digital marketing agency that handles strategic media planning, buying, and campaign management for mostly health and pharma brands, he's also responsible for helping his team avoid burnout. And his passion for film has rubbed o­ff on his team and engaged employees.
Employee satisfaction and engagement are key goals that landed Sosemo on Inc.'s Best Workplaces list. And engaging in fun activities helps boost those attributes.
In 2017, when team members found out that The Post, starring Tom Hanks and Meryl Streep, was being filmed near their New York City office, they reached out to casting to see if they could act as extras. A few of the 20 team members, who call themselves "Sosemo-ians" - Gurreri says the name has become part of the agency's identity - scored parts as protestors. True cinephiles, Sosemo-ians also attend the Tribeca and New York film festivals every year.
Sosemo awards "reward points" to employees when they go above and beyond their daily routines to benefit the company. Team members might get reward points for improving training processes or promoting the company, for example. Sosemo-ians pool their reward points and cash them in for fun team-building activities after hours such as axe-throwing or--of course--going to the movies. Each month, the firm awards an "Oscar" to the Sosemo-ian who earns the most reward points.
Gurreri's commitment to cultivating a great culture started when he worked at a large marketing agency. He occasionally felt unsupported and burned out. When he started his own company in 2012, he vowed to never repeat that experience.
As part of the company's e­ffort to help the team avoid burnout, Sosemo-ians can take mental health days and are o­ffered Kundalini yoga classes. Annual community service days see team members volunteering at an urban farm. Gurreri also hosts one-on-one lunches with each team member throughout the year, to gather feedback about their jobs.
Gurreri knows marketing agency cycles well, so Sosemo has instituted a variable added compensation (VAC) model to increase employee satisfaction. If Sosemo-ians work beyond their allocated hours during peak times, they earn additional compensation based on the number of extra hours they invest. The strategy allows Gurreri to reward the extra work employees put in. It also helps Gurreri keep an eye on employees who may work too much and allows him to hire new employees more strategically. If team members are stretched thin, it's time to hire someone new.
Gurreri looks forward to being on top of the game for decades, just like one of his heroes, the director Martin Scorsese. As a movie extra in The Irishman, Gurreri caught a glimpse of Scorsese's passion and attention to detail first-hand.
Passion is also the name of the game at Sosemo. "People here are passionate about what they do, and they're willing to invest the time to hone their craft," Gurreri says. And Sosemo's commitment to their wellbeing helps them be more e­ffective and engaged as they do so.
Aug 24, 2021