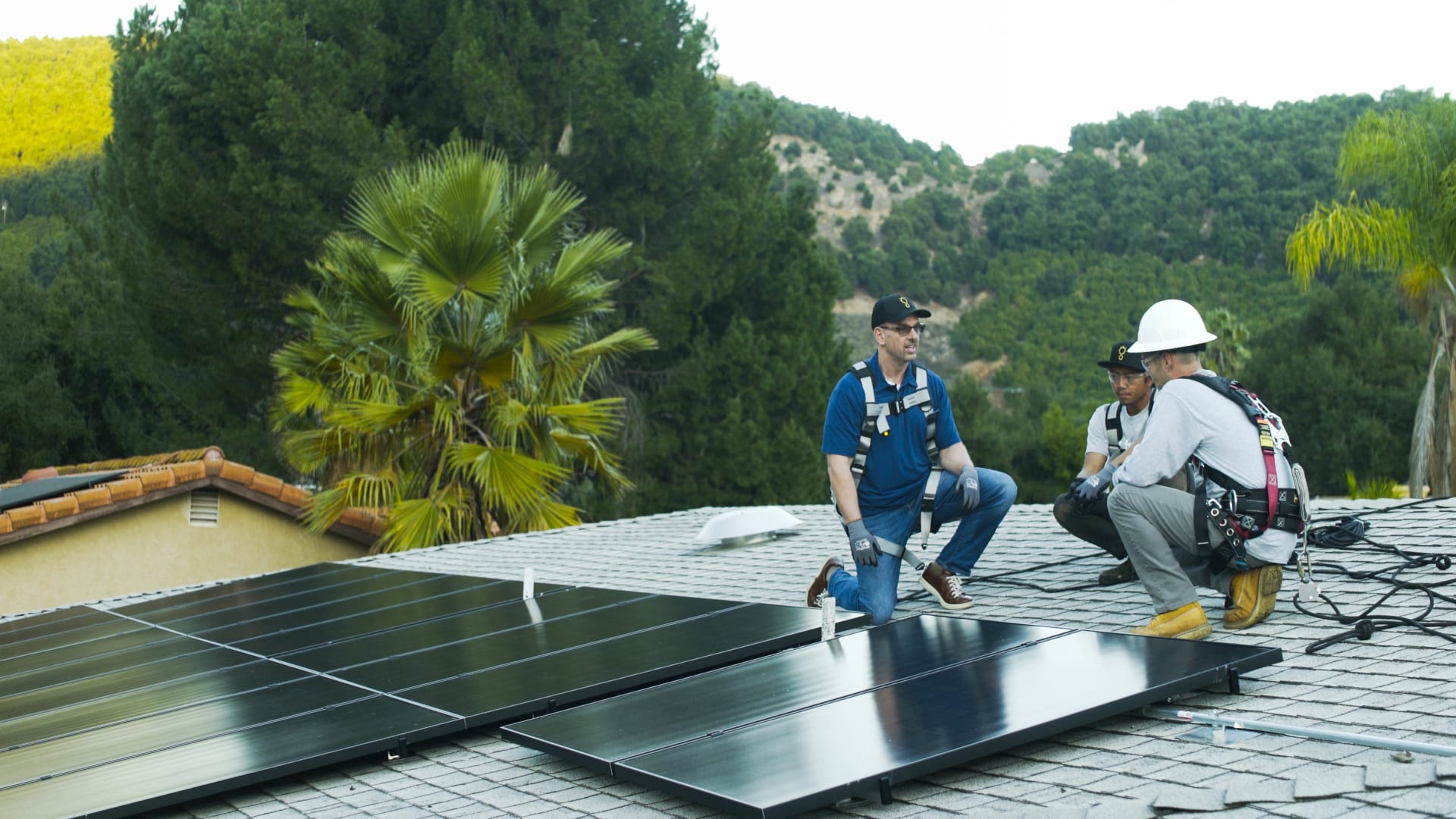 Sales are soaring for Freedom Forever, one of America's fastest-growing residential solar power companies. But that has never been the biggest driver for CEO Brett Bouchy. "I love what I do; I really do. The fact I can do this and be successful is just a bonus. I want to make a di­fference."
Freedom is on a mission to improve solar power adoption--not just in states where solar is on the rise, but in areas that are yet to give solar a try. Less than three percent of U.S households have solar panels, but interest is mounting, Bouchy says. People convert to solar to reduce their carbon footprint, but the biggest driver is to save money by reducing their electric bill. This "no-brainer" proposition is fueling exponential growth for the entire solar industry, and Freedom's operational efficiencies, technology, and team set it apart.
THE BENEFITS OF SCALE AND PROCESS
Founded in 2011, the company's growth accelerated in 2015, the year Bouchy joined as CEO. Today it ranks No. 409 on the Inc. 5000 list of fastest-growing businesses. The company has more than $220 million in sales and a 1,123 percent three-year growth rate.
How has it achieved such growth? One of its di­fferentiators is a 25-year production guarantee. In many instances, Freedom covers the cost of replacing or fixing system parts for the length of the warranty. On top of that, it reimburses customers for accrued energy costs while the system is down. The program makes business sense because Freedom believes in the quality of its systems and almost always has a truck within 30 miles of a customer, Bouchy says.
Proprietary technology allows Freedom to monitor its systems constantly. A focus on operational efficiency enables cost savings and fast timelines. The team relies on 1,400 standard operating processes (SOPs), which is not something most contracting companies can say. In 2019, Freedom built a custom software system to organize and streamline processes and keep its team aligned. The technology suite includes a customer app that provides updates on their installation and system performance, improving customer communication and satisfaction.
MISSION ­DRIVEN SERVANT LEADERSHIP
Servant leadership has become a bit of a cliché, Bouchy says, but Freedom has been talking about this management style since 2015. By putting employee needs first, the management team has built an empowered and e­ffective organization. Bouchy adds that women comprise 70 percent of leadership roles and 36 percent of staff, which is much higher than industry averages. "I would love to say we had a strategic initiative to make that happen, but really, the people who have performed best at our company have been women."
In addition to sharing a management style, the team shares a mission to save the planet. Cost savings for customers are greatest in states with high energy expenditures, so most solar companies concentrate there. But Freedom Forever's scale and operational efficiencies allow it to reduce installation costs so it can make the case for solar in "non-solar" states, including Montana, Nebraska, Ohio, and Tennessee. The expansion plan will help Freedom drive residential solar adoption to 50 percent, fueling more company growth and more progress in the fight against climate change.
Oct 27, 2020