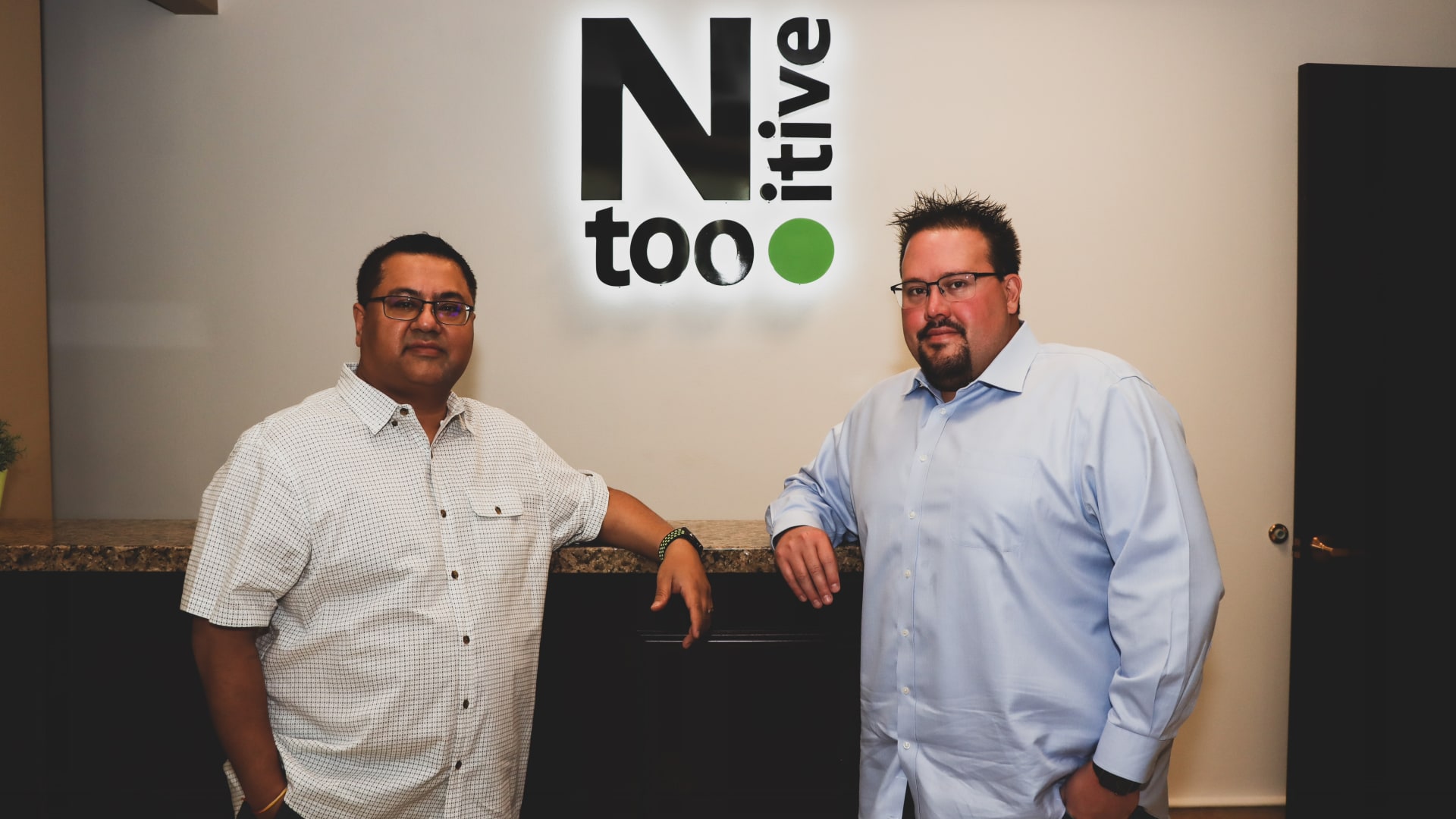 Sci-Fi novelist Arthur C. Clarke once said, "Any sufficiently advanced technology is indistinguishable from magic." And Ntooitive Digital's co-founders set out to prove it. Ryan Christiansen and Vikas Khorana started the company in 2015 with one purpose: help companies grow through innovative and data-driven digital marketing strategies using sophisticated technology.
The award-winning Las Vegas-based marketing technology company bridges the gap between digital marketing, sales, operations, and customer acquisition teams. They offer creative design and strategic planning, along with their own centralized cloud-based software. "It's increasingly important to ensure the money you're spending in software or marketing to run your business is maximized for efficiency," says Christiansen, CEO.
DATA, TECH, OMNICHANNEL SUPPORT: THE SECRET SAUCE
Ntooitive created two technology platforms: a proprietary business efficiency tool and a data analytics program that uses predictive modeling to improve performance. That's important because traditional marketing campaigns lack granular measurements, says Khorana, Ntooitive's president and CTO. Their software can automate workflows, unify buy-and-sell-side ad channels, and tighten control of multiple data platforms. The result is significant cost savings for clients.
The company identifies client goals and uses a platform-agnostic and omnichannel approach for media campaigns. That may mean finding users on Facebook, Instagram, national outlets like CNN or Fox News, or programmatic channels like Connected TV. Their tech leverages AI and ML and can accurately measure ROI, "the holy grail of marketers," Khorana adds.
The founders tested their software while building the firm, shortening their client acquisition timeline.
Ntooitive focuses its business on the 3Cs: conversion, channel, and creative. The team identifies the conversion point for every business and marketing channel to accurately track success. They are channel-agnostic in developing campaigns, as long as the right channels can find the right audience. The company's technology allows measurement of conversion points on any channel, so clients' marketing and sales teams are using the same data. The creative elements must be aligned with conversion metrics, tagging specific parts of the ads to understand engagement.
The agency has expertise in health care, retail, nonprofits, and e-commerce. Under Ntooitive's lead, one large e-commerce company consolidated campaigns for multiple brand websites, going from revenue of a few thousand dollars a month to more than $8 million a month. Customer references drive much of their growth. Ntooitive's initial clients are still with them, Khorana says, partly because the Ntooitive culture stresses "do the right thing," and be OHD: open, honest, and direct.
"Even though determination towards growth reigns, it's never at the price of fun and good times. The people and culture at Ntooitive have and always will be a key component," says Christiansen.
Dec 29, 2020