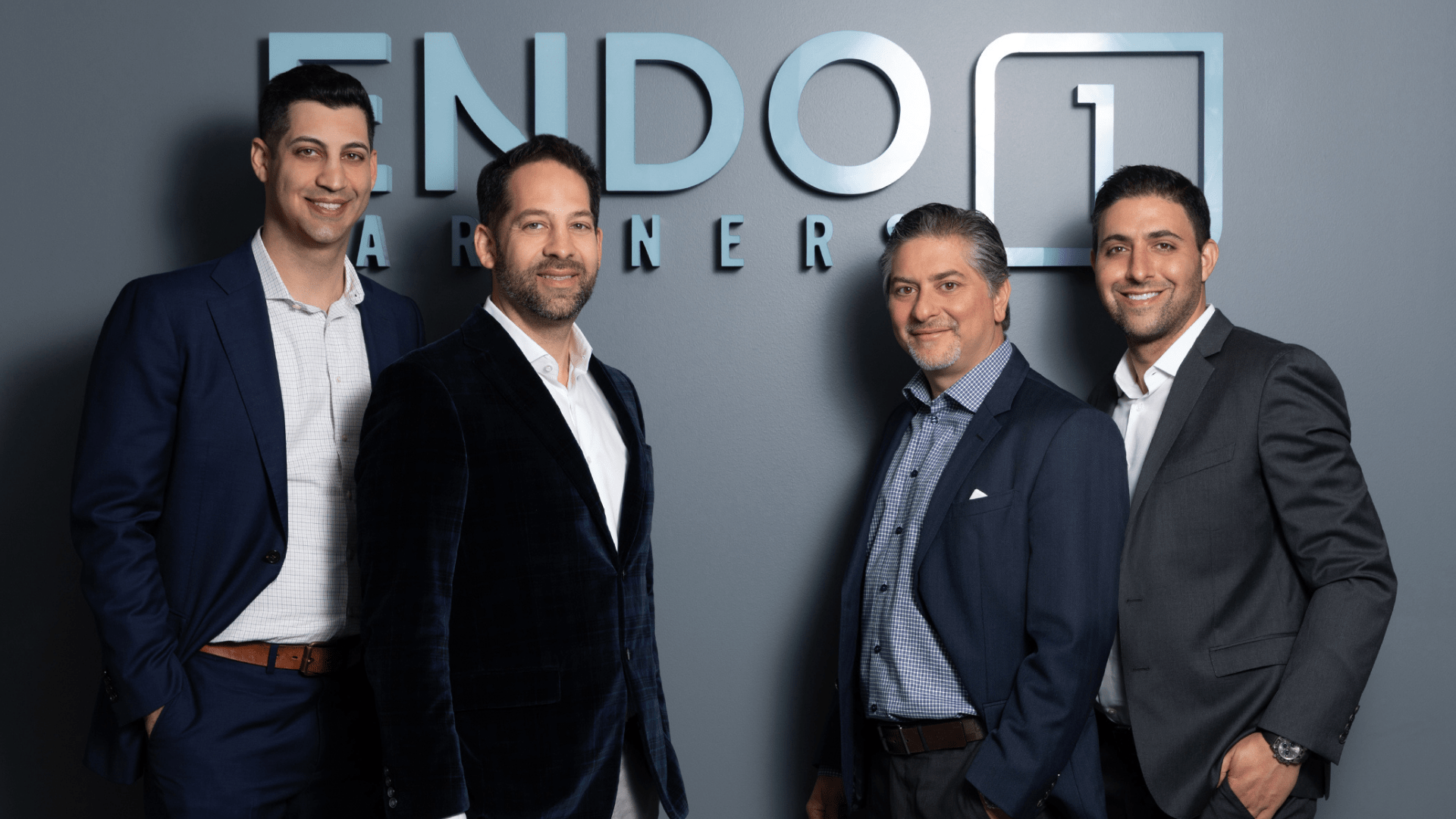 The key for nearly every service business's success is investing time in its highest value activities. For dentists, that activity is patient care. Every minute spent on administrative and management tasks means less time to treat patients. Recognizing this as dentists themselves, co-CEOs Drs. Daryl Dudum and Matthew Haddad, and co-chief clinical o­fficers (coCCOs) Drs. Mark Haddad and Darron Rishwain, established the dental partnership organization Endo1 Partners.
Of the more than 200,000 dentists in the U.S., less than 3 percent are endodontists, or specialists in root canals. Despite their rarity, these dental professionals need the same kind of business support that many other dental practices require. That includes everything from marketing to accounting to human resources, compliance, and benefits management, Dudum explains.
"Endodontists want to focus on clinical work. That's what they've been trained for," he says. "What they haven't been trained in is business management, which can take up a large portion of their day. Being able to stay focused on patient care not only yields higher patient satisfaction, but also improved profits."
Endo1 Partners was established to bring together successful endodontic practices as partners in a larger venture. The practices receive all the support services they need to continue to fuel their business growth. In addition, they also gain access to the knowledge and expertise of a network of other successful endodontists. As partners in the venture, members are shareholders whose equity value grows with the success of the partnership. They can also take some equity out of the practice they've worked so hard to build without having to sell it.
TARGETING MARKET LEADERS
Unlike many dental partnership organizations, which often acquire struggling dental practices and work to turn them around, the practices that join Endo1 Partners are not turnaround situations. "Our model is to partner with the best of the best," Haddad says. "We assume responsibility for the back-o­ffice work, so our partners can focus on what they do best-- patient care and dentistry."
Those administrative services are offered a la carte, Dudum says. Partners can request everything from marketing support to help with scheduling, hiring, and recruitment. The endodontists decide for themselves what their practice needs to be successful; Endo1 doesn't dictate. The only mandatory services all partners must use are payroll, benefits, accounting, IT, and compliance.
INVESTING IN GROWTH
Dental partnership organizations are the next wave in dentistry. Being part of a larger organization provides a competitive advantage that helps keep leading endodontists out front in their markets. "We do all the things you need to do to run a small business successfully," Haddad says.
May 18, 2021