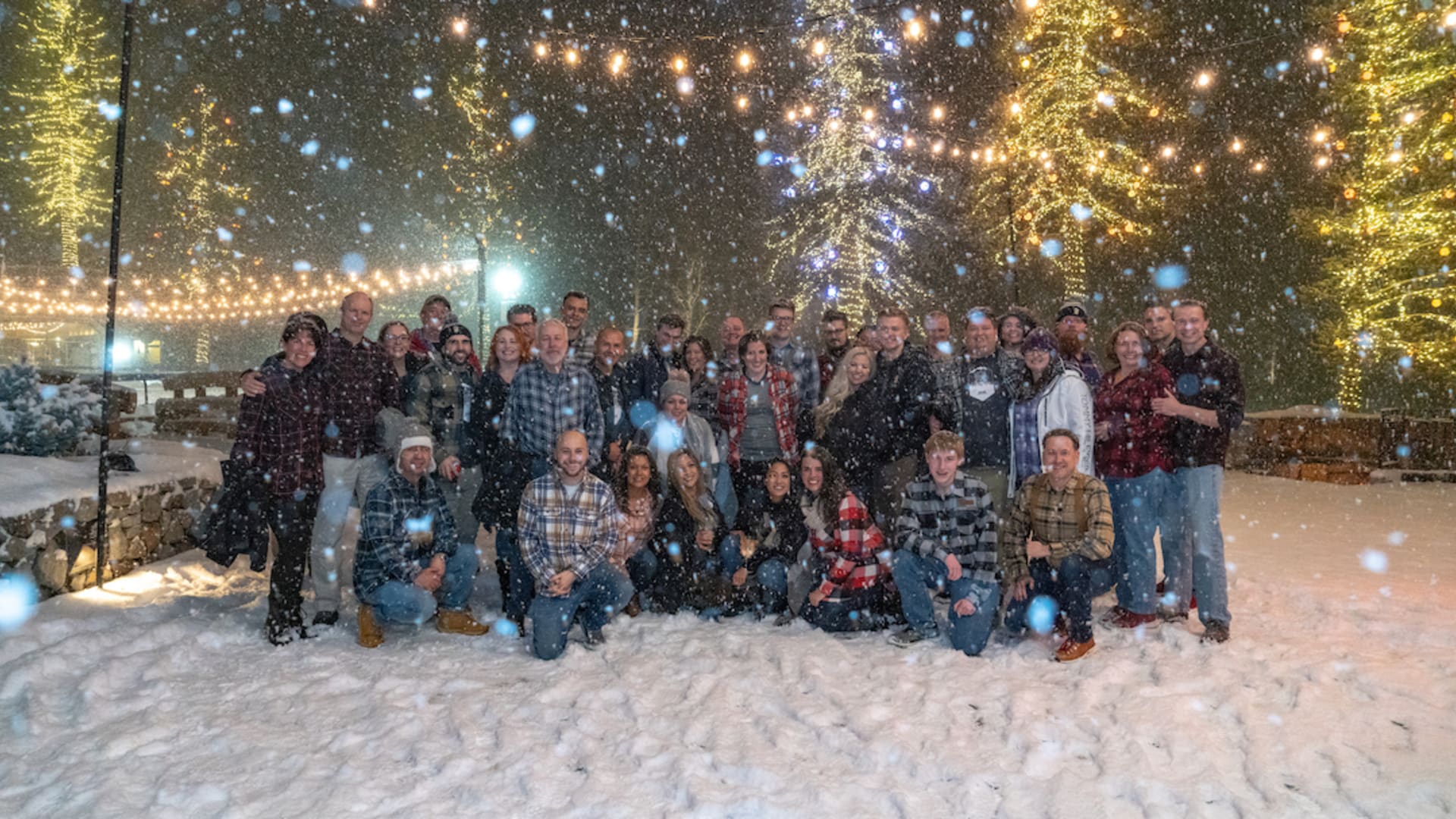 Like most companies going remote when COVID-19 hit, Structure Studios scrambled to figure out how to make it work. The 3D pool- and outdoor-living design software company had a major update coming out, and they assured customers it was on track. Founder and President Noah Nehlich knew the team could deliver, but he wanted to make sure employees continued to enjoy a great work-life balance.
"That's important because we spend more time with each other than our families on workdays," he says. Those interpersonal relationships, strengthened by the company's supportive culture, are one reason for Structure Studios' success.
To ensure the lines of communication stayed open, Nehlich and Director of Operations Stefanie Dunn created virtual pods--small groups of people working in designated teams--and included engineers and customer-facing team members in each. "At the beginning and end of the day, we check in with one another and catch up," Nehlich says. That's helped with both problem-solving and strengthening connections.
In pre-pandemic times, the Structure Studios team enjoyed fun events together. They shared catered Friday lunches, met up for movie nights, and enjoyed company skiing retreats at Lake Tahoe, visiting a winery, or going on a cruise. During the pandemic, Dunn transitioned into monthly Zoom events that included dinner delivered to employees' homes. The team also decorated cakes with Sonny Robinson of Freed's Bakery, painted Hawaiian landscapes with artist Jan Tetsutani, and solved online murder mysteries.
Nehlich and Dunn are looking forward to the next in-person retreat and planning session. Like other company trips, the half-day will be reserved to review company accomplishments, set priorities for the year, and invite team members to define individual goals. "Brainstorming in small groups gives us the opportunity to connect with people from different teams and explore exciting, innovative ideas and paths," Nehlich says. At the end of each quarter, the team meets again to share their progress, helping everyone from Nehlich to the newest hire stay focused, learn about projects, and celebrate achievements.
When hiring, Nehlich looks at more than just a candidate's technical skills. "Because we're a small team, we take the time to get to know people. We know that academic credentials or career histories don't tell the full story, so we look for amazing people from a wide variety of backgrounds," he says. That's especially important in an industry that adopts technological advances and breakthroughs quickly. "We look for people who are excited to explore where their curiosity leads them," Dunn adds.
They want managers to have decision-making freedom and developers to use the latest tools. "We give them what needs to be solved and the autonomy to figure out the how," Nehlich says. As a result, the company has low turnover, with many employees on staff for at least five years and nearly a quarter of the team for more than a decade. Creating a culture of trust and camaraderie has created a team that's built to last.
Aug 24, 2021