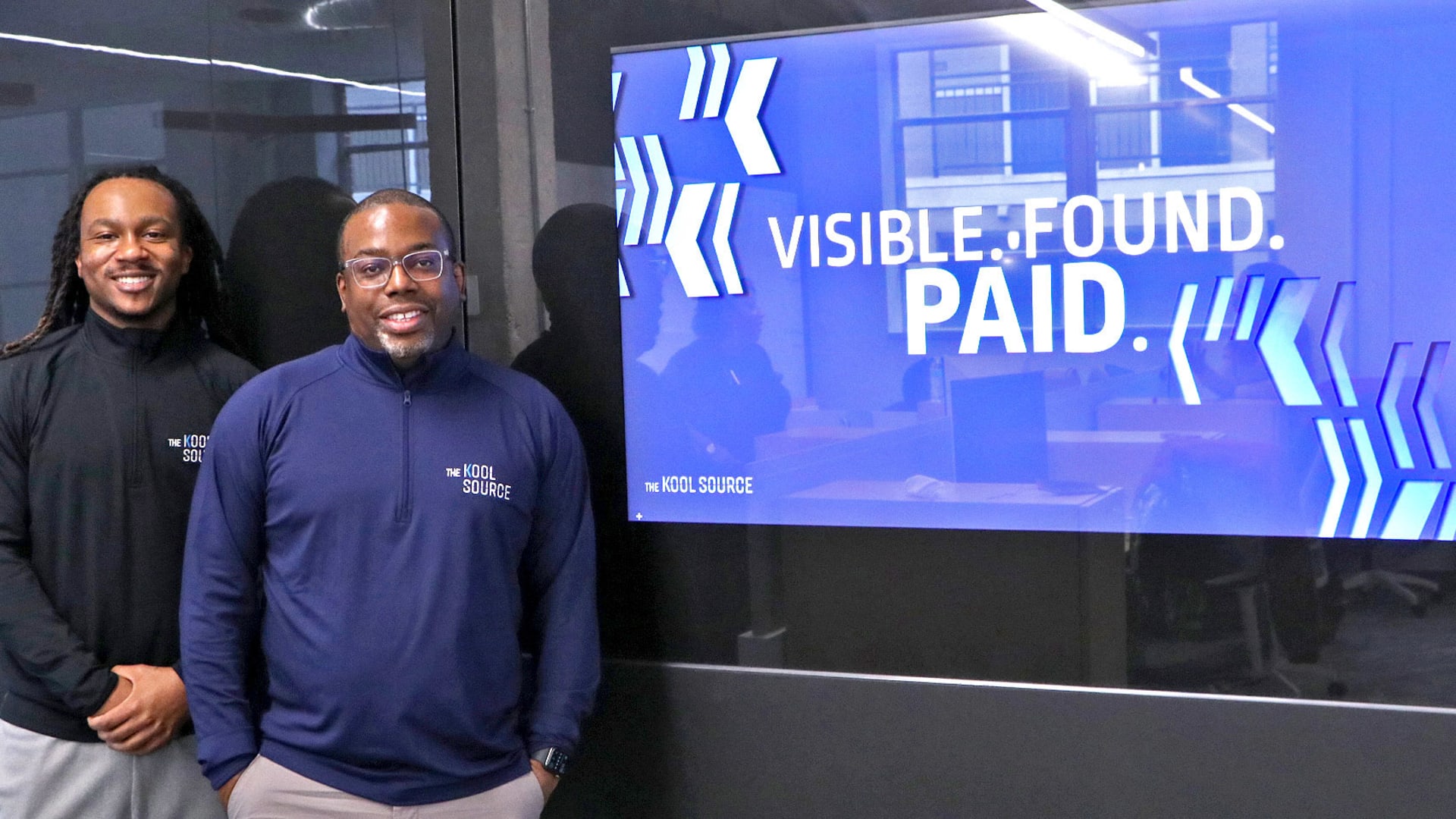 The Kool Source, a digital marketing agency in Atlanta, Ga., grew more than 540 percent between 2017 and 2019--almost entirely by word of mouth. "When a client respects and values what you do for them, they will shout your business from the rooftop," explains Eric Woodson, founder and CEO.
Clients love The Kool Source because its methodological digital marketing approach gets them "visible, found, and paid," Woodson says. Many agencies offer marketing services, but results can vary. The Kool Source takes marketing a step further by really listening to its clients and creating solutions that drive meaningful results. "Give somebody a hammer, nails, and wood, and they will build you a box," Woodson explains. "Give someone else those same tools, and they will build you a house." The Kool Source builds houses--and relationships--by taking the time to connect with clients and employees.
WHEN GROWTH COMES NATURALLY
In 2013, Woodson used his expertise to help a friend create a steady stream of qualified prospects for her apartment community. She spread the word, and companies reached out to Woodson for marketing support. Initially, Woodson and his brother-in-law, Oscar Montgomery Jr., handled everything, but as the client base grew, Woodson knew it was time to build a team. Today, eight full-time employees and a team of contractors support hundreds of clients across 40 states.
Part of what makes The Kool Source team unique is that Woodson intentionally hires people with an entrepreneurial mindset. This creates an environment where employees not only listen to clients--they also relate to their journey. Woodson explains, "The clients' needs are our number-one priority. We put ourselves in their shoes, spending their marketing dollars like our own, which helps foster lasting relationships."
EMPLOYEES ARE FAMILY, BUT WORK ISN'T LIFE
It might sound counterintuitive, but a defining aspect of The Kool Source's culture is that work isn't everything. The team is close-knit, but Woodson encourages people to find joy outside of work, too. "I'm a husband and a father first," Woodson says. "My family is top priority." To support employee well-being, the agency covers 100 percent of health benefits and offers 401(k) plans and continuing education so the team can keep up with emerging trends.
Clients are like family, too. Prior to COVID, clients would pop by just to say, "Hi". COVID changed things, but as brick-and-mortar businesses shifted online, the pandemic proved an unexpected revenue accelerant. Woodson is proud that his clients recognized a digital marketing opportunity. "When there is an economic hardship, marketing is usually the first thing cut. If the whole world cuts back and you expand, you have the opportunity to increase your market share," he explains.
The Kool Source plans to further increase its market share, too (by referrals, of course); however, Woodson doesn't want to accelerate so quickly that it jeopardizes client relationships or company culture. "Our goal is to do amazing work and have fun doing it."
Mar 23, 2021