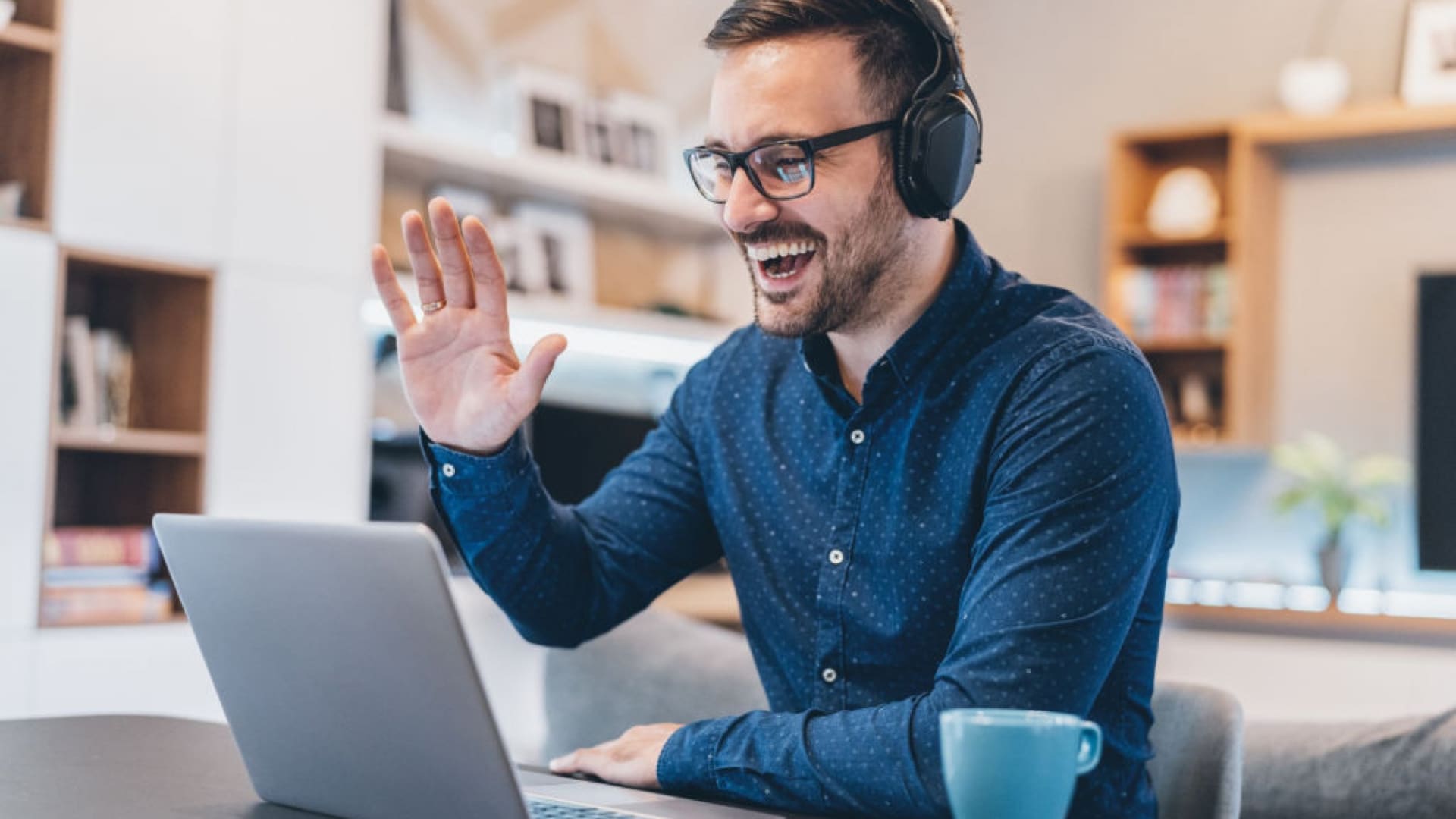 As companies continue to have some or all of their employees working from home (WFH) amid the COVID-19 pandemic, new tactics are needed to keep teams productive and connected. In a recent Paychex survey, one in four business leaders say they will institute WFH as a long-term policy.[i]These extended WFH arrangements call for fresh processes and tools to keep employees engaged. Consider these tips to create open channels for communication and build in support to keep your employees engaged.
1. Make It Easy to Keep in Touch
As part of the COVID-19 pandemic, your employees may be dealing with unexpected personal challenges, including anxiety or isolation, in addition to their day-to-day workload. Reinforcing your connection with your employees can help keep them feeling engaged and supported, and even have an impact on your bottom line; research shows that a feeling of "belonging" can lead to an estimated 56 percent increase in job performance.[ii] Establish an easy way for employees to get answers to questions and submit requests as well as a way for your team to raise concerns in a confidential manner.
2. Maintain Training and Development
Keep people who are interested in building skills and working toward professional development motivated by providing ongoing training and development opportunities. Seventy-eight percent of HR leaders in the 2020 Paychex Pulse of HR Survey report that they plan to focus on training and development this year.[iii] Training and skill-specific courses can range from reinforcing soft skills, such as conflict resolution, to highly technical information or industry-specific tools and programs. With on-demand learning, your team can build skills at their own pace.
3. Clarify Roles and Responsibilities
When everyone was working in the same location, quick check-ins, side conversations, and other in-person connections likely made it easier for team members to clarify responsibilities and deliverables. Help your team stayin touch and on-task by reminding them to routinely clarify roles and responsibilities for all projects. For example, designate a note taker for project calls, and establish a routine of reviewing roles, responsibilities, and next steps at the end of each meeting.
4. Keep Teams on Good Terms
When team communication is entirely digital, the potential for misunderstandings is amplified. Help your WFH teams maintain collegiality by encouraging them to inject an appropriate warmth into emails, texts, and other communications, such as "Enjoy your weekend," or "Happy Monday morning!" This effort can replace the body language and other nonverbal cues we're all accustomed to using to maintain relationships.
5. Set Meeting Guidelines
While meetings are a great time for teams to catch up and forge connections, it's important to encourage your employees to set and stick to agendas to maintain meeting productivity. Without this discipline, meetings can quickly become unproductive and cause employees to become disengaged. Consider setting a shorter-than-usual time limit for meetings to encourage focus and avoid meeting burnout.
6. Use the Right Tools
Paychex offers a variety of tools to help keep teams engaged, and to support HR teams in the management of WFH arrangements. For example, Paychex's Learning Management System (LMS) can accommodate onsite or remote learning and offers training materials on industry topics, as well as on general workplace issues. Paychex Flex® is an all-in-one technology and service platform that helps solve a range of HR, payroll, and benefits challenges. Its easy-to-use app can give your employees the ability to punch in and out on their mobile device no matter where they are. And Paychex Flex can also give employees online, paperless access to their benefits.
Paychex also offers HR Connect, which provides a streamlined communication channel for employees to ask common HR questions, complete transactions, report issues, or incidents. And PaychexOne, a comprehensive HR solution, offers payroll, benefits, and HR administrative services to meet your specific HR demands.
[i]Paychex poll, June 2020.
[iii] The 2020 Paychex Pulse of HR Survey, June 2020.
Oct 1, 2020