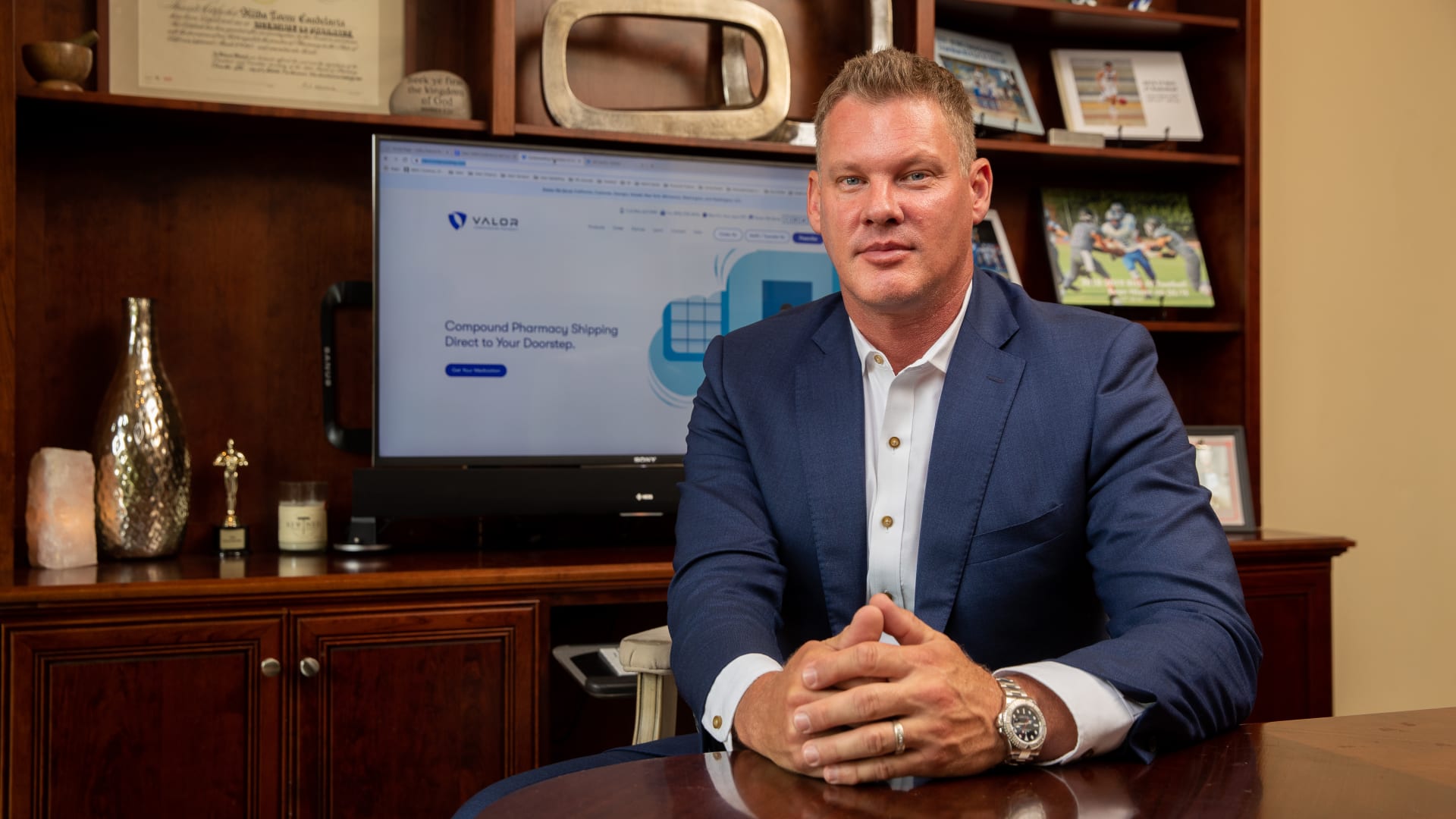 A topical nonaddictive, pain cream that can be used instead of opioids. Personalized hormone treatments delivered at a flat monthly rate, plus two-day free shipping. In spite of innovative offerings, Valor Compounding Pharmacy faces a barrier. "Not everyone knows what a compounding pharmacy does or how easy it is to work with us, including some doctors," said Rick Niemi, Valor CEO. In the pharmacy world, compounding pharmacies are a minority. The U.S. has 56,000 community-based pharmacies, of which only 13 percent are compounding pharmacies.
Compounding pharmacies combine active and inactive ingredients to create new versions of medications for patients allergic to an ingredient, needing a different strength or dosage form, (e.g., liquid instead of pill) or for standard medications not commercially available. Valor's approach makes it simple for patients and physicians to transfer and refill prescriptions and for medical offices to securely prescribe online and address a patient's medical needs directly with a pharmacist.
Sharing that message on their website opened doors for Valor, and it's part of the strategy to shift their customer market toward a 50/50 consumer/business mix, up from 25 percent consumer sales currently.
A DIFFERENT BUSINESS MODEL
"Pharmacies can operate like a fulfillment center," Niemi said. "Valor changes that by being proactive on the health care team, not on the sidelines." The company compounds both sterile and non sterile medications and holds 10 state licenses with 13 pending, and they can ship most products across state lines.
"In the same way $4 generics changed retail pharmacy sales, Valor is changing compounding, with 48-hour turnaround (versus five to seven days typically), free shipping, and fixed prices for many custom formulations," Niemi said. Flat-rate pricing for bioidentical hormone replacement therapy for example, makes it easy for doctors too; they can tell patients the exact cost, rather writing a prescription not knowing the patient cost.
NEW PARTNERSHIPS AND MARKETS
Until recently, Valor hadn't proactively marketed itself to the industry or to patients. Today, they are forging relationships with providers like Mindbloom, a mental health telemedicine company focused on alternative therapies. In addition to working with telehealth companies, Valor works with dermatologists, anti-aging doctors, weight-loss surgeons, sports and rehabilitation medicine specialists, and clinical researchers. And they're now marketing to patients, with digital ads and information on their website.
"What's remarkable about our story is that Valor made Inc.'s list of the 5000 fastest-growing private companies in America without external marketing efforts, and we are just getting started in that department," Niemi said. Improving patient communications and making the process easier for patients and business customers drives trust and repeat business. They work closely on the doctor and institutional side to understand their needs and patient base, and that means offering something other pharmacies don't, like access to a pharmacist during off-hours, like nights and weekends.
"We positioned ourselves for success from the inside out," Niemi said. "Now we have the infrastructure needed to take on new business in different capacities and do it well."
Oct 27, 2020