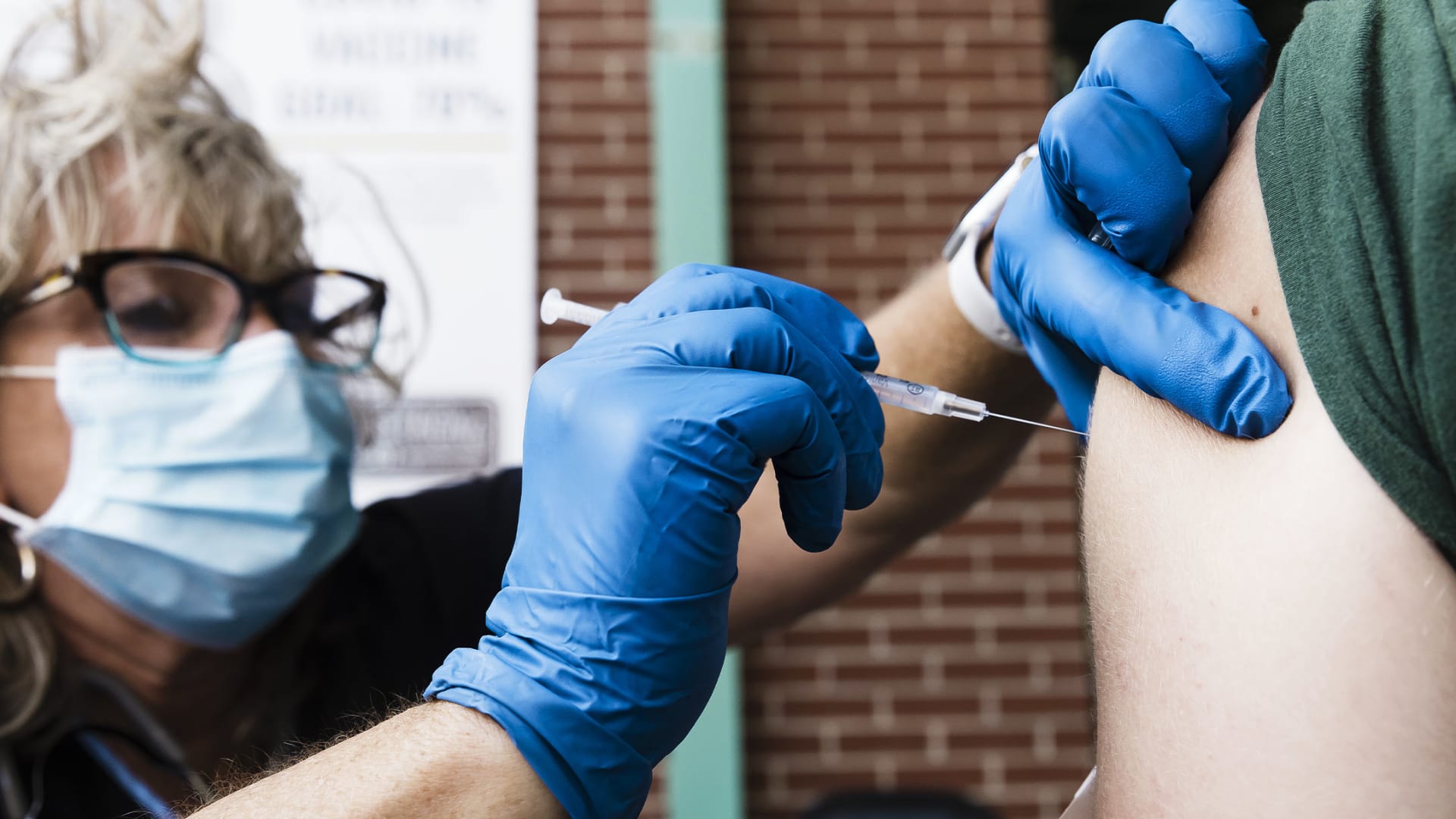 As coronavirus cases surged again due to the more contagious Delta variant, governments and private companies are moving from carrot to stick. Vaccines are increasingly becoming a work condition--or an admission ticket to restaurants, gyms and other public places. Increasingly, employees and consumers who remain unvaccinated must follow strict safety guidelines including regular testing, social distancing and mask mandates. Nevertheless, some states, especially where cases are high, are moving in the opposite direction, as least as far as state employees are concerned.
More than 100,000 new Covid-19 cases were reported on August 3, compared to toughly 16,000 new cases per day in June, according to the Center for Diseases Control and Prevention (CDC). While about 166.5 million people in the U.S. have been fully vaccinated, half of the population has yet to get both jabs, and only 58 percent has received one.
Due to the rising numbers, many federal institutions, as well as individual states and counties are requiring employees to get the jab. On July 29, President Biden issued a mandate declaring all federal employees and contractors-- amounting to around 7 million workers-- must get vaccinated or submit to regular Covid-19 testing. As of Monday the Pentagon announced Covid vaccines would be mandatory for military members, beginning September 15. At the time of announcement 1 million armed forces had already received the vaccine, and almost 240,000 were partially vaccinated.
States are taking note. Last month New York and California mandated all state employees be vaccinated, putting pressure on 300,000 workers in New York and about 250,000 people in California to get the vaccine. All state workers in Virginia will need to be vaccinated or provide negative Covid-19 tests weekly by September 1, as well as state employees in Maryland who work in a congregate setting.
Some cities are also setting their own requirements. In New York City vaccines are mandatory by September 13 at restaurants, bars, and gyms for customers who wish to be indoors, and Los Angeles is considering a similar mandate. Last month, the San Francisco Bar Alliance announced that up to 300 bars and restaurants around the city will require proof of vaccine or a negative test before entering their establishments.
Some states are taking the opposite approach. In Florida, where the increase in cases is straining hospitals, government leaders have firmly stood against such mandates, which has already stirred conflict with businesses who support vaccine requirements, notably Norwegian Cruise Line. The cruise line requires a "vaccine passport" from all passengers, which clashes with Florida's state law forbidding businesses, government entities, and schools from requiring proof of vaccination. A federal judge agreed with Norwegian on Monday, giving the cruise ship permission to require proof of vaccine.
Arkansas and Arizona are also prohibiting vaccine mandates, but only at state and local government levels. And in Montana a broader ruling has been issued, forbidding both private and public employers from requiring workers to receive the vaccine - similar to Florida's orders.
Individual companies, regardless of location, are also figuring out how to mandate the vaccine. Some require all employees to be vaccinated, while others require it for employees who are entering offices but not for frontline workers. Here are some companies who either currently have, or plan to institute, vaccine requirements:
United Airlines
Frontier Airlines
Tyson Foods
Cisco (employees entering offices)
Microsoft (employees entering offices)
Facebook (employees entering offices)
Google (employees entering offices)
Walt Disney Co. (all salaried and nonunion hourly workers who work on site)
Walmart (employees at headquarters and managers)
Lyft (employees entering offices)
Uber (employees entering offices)
Doordash (corporate employees)
New York City's Public Hotel (employees, guests and visitors)
Hospitals and health organizations (required by OSHA)
Is your company thinking about joining the list? Please get in touch and let us know.
Aug 9, 2021