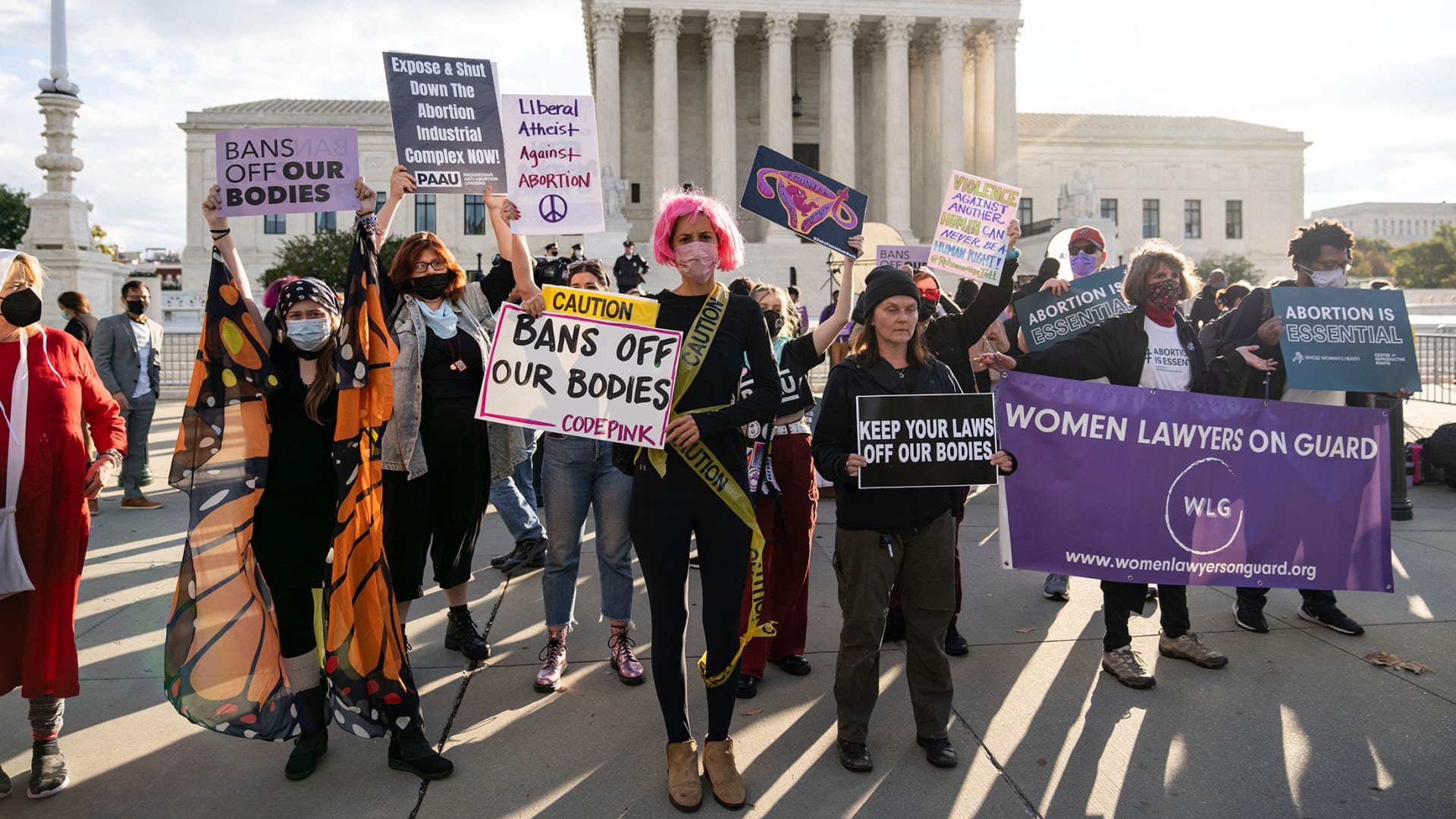 The state of Texas has one of the biggest economies in the U.S. and a growing population. But there's a new issue to consider for companies doing business in the Lone Star State: It holds one of the nation's most restrictive reproductive rights laws, which can be tricky to navigate for companies with female employees.
It's now one of many. Since Texas became the first in the union to pass a statewide ban on abortions after six weeks of pregnancy in September of 2021, more states have followed suit. In March this year, Florida lawmakers banned abortions after 15 weeks of pregnancy, and Idaho approved a law based on the model in Texas that will halt abortions after six weeks of pregnancy starting in September. Then this week, Oklahoma's Republican governor, Kevin Stitt, signed a bill into law that makes performing an abortion illegal in the state, with an exception only in the case of a medical emergency. Twenty-two states currently have some form of abortion restrictions on their books and 18 states have near-total bans.
As a result, some companies are opting to expand the benefit to include more states, in the hopes that their female employees will get access to reproductive care, should they need it. Online search and review platform, Yelp, which is based in San Francisco and has more than 4,000 workers, will today start covering expenses for its employees and their spouses who must travel out of state for abortion care, according to The New York Times. While the company only has roughly 200 employees in Texas, the benefit extends to employees in other states who might be affected by "current or future action that restricts access to covered reproductive health care," a company representative said.
Last month, Citigroup, which has over 8,000 workers in Texas, became the first major bank to disclose that it will provide travel benefits to employees seeking abortions outside their state, "in response to changes in reproductive health care laws in certain states," the company stated in a filing in March. Texas State Representative Briscoe Cain blasted the company for the policy, threatening to introduce a bill to prevent the bank from underwriting municipal bonds in the state unless it rescinded its expense policy, which the company hasn't done.
Offering reproductive services that include abortions to employees, in a state with restrictions, isn't easy. While most health insurance plans cover the cost of abortions, in 10 states--including Oklahoma, Michigan, and Utah--lawmakers have prohibited all comprehensive plans from covering abortion. In those states, companies must create an infrastructure to ensure employees' access to those procedures, which includes protecting workers' privacy, and fending off legal actions brought by states looking to block any workarounds to their laws, according to reporting from The Los Angeles Times.
The issue is likely to get even hotter this summer as the Supreme Court is expected to come to a decision on whether to overturn Roe v. Wade, the landmark 1973 case that established a constitutional right to an abortion. Last December, the High Court heard oral arguments in Dobbs v. Jackson Women's Health Organization, a case out of Mississippi that explicitly asked the Court to overrule the 1973 decision, and most of the Court's six Republicans appeared quite eager to make it happen. If Roe is overruled, state lawmakers will be free to restrict or ban abortions altogether if they choose.
Apr 12, 2022