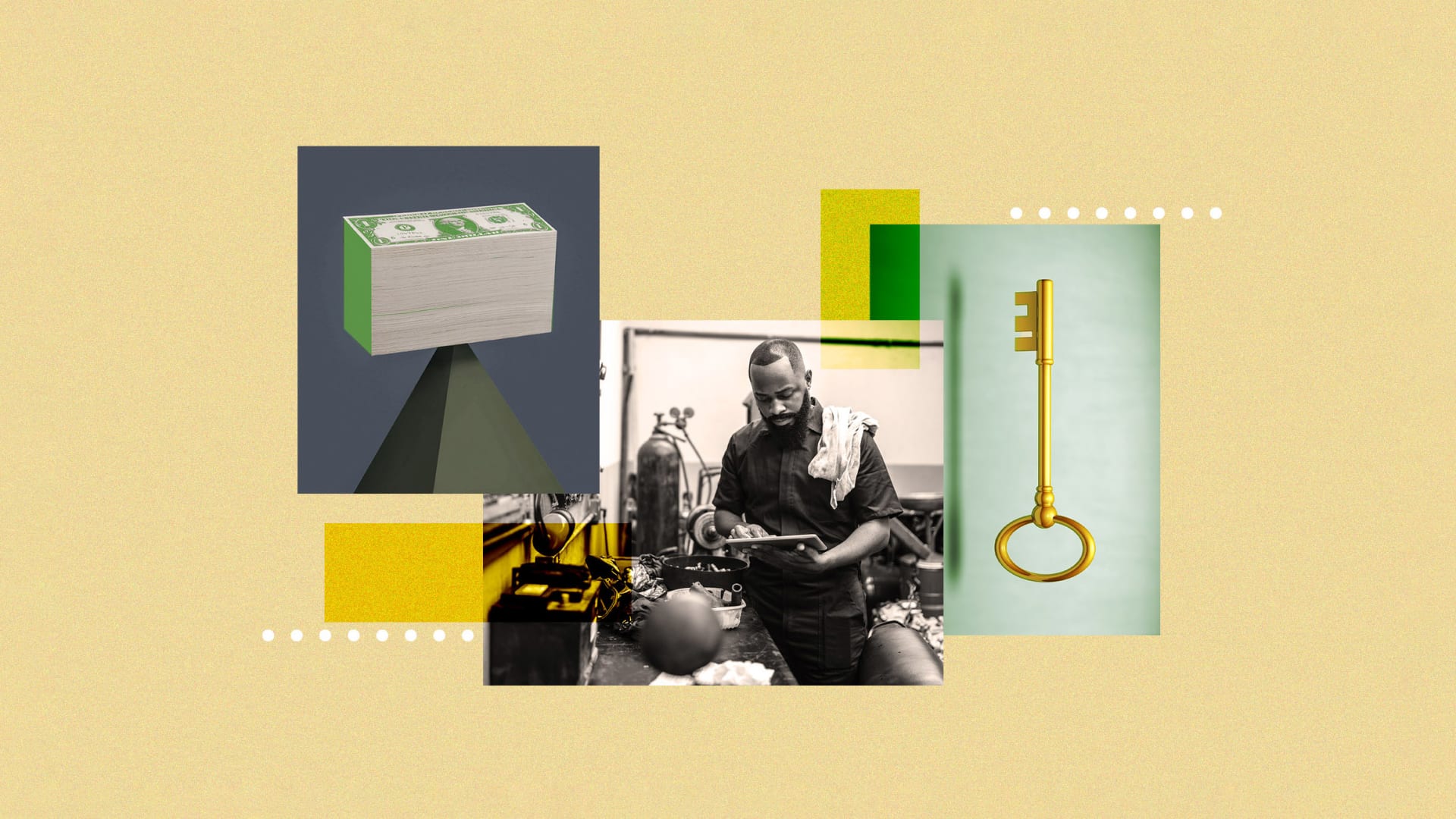 The deadline to apply for the program, from American Express, is September 21. The new effort, dubbed the "Coalition to Back Black Businesses," is offering eligible businesses $5,000 in grant funding and training programs worth up to $10 million over the next four years. It was created in partnership with business groups including the U.S. Black Chambers, the National Business League, the National Black Chamber of Commerce, as well as Walker's Legacy, a global women-in-business collective.
The effort is much needed, as Black-owned (as well as Latinx-owned) companies were some of the hardest hit by the coronavirus and the ensuing business shutdowns. Broadly speaking, Black-owned businesses entered the pandemic with weaker financial positions than White-owned companies. And only a small segment of Black-owned businesses reported having a relationship with a bank prior to the pandemic, according to a study released in August from the New York Federal Reserve. The lack of a banking relationship put them at a disadvantage when applying for government aid programs, such as the Paycheck Protection Program (PPP), which offered more than $520 billion in potentially forgivable loans to struggling small businesses.
"We're excited about this partnership," as grant money is indeed what many minority-owned businesses need right now, says Ron Busby, president and CEO of the U.S. Black Chambers. "We need to be putting money in the hands of Black business owners who support Black communities, and not through loans they have to pay back." He cites a common critique of disaster loan programs, which is that repayment of the loans can be difficult for businesses that may be already operating on the margins.
To qualify, a Black-owned business must employ three to 20 employees and be located in economically vulnerable parts of the country, such as Bakersfield, California and McAllen, Texas, which are listed under the Distressed Communities Index, a tally of the most distressed zip codes in America. Businesses need to be able to show that they've been negatively impacted financially by the pandemic, although no precise loss thresholds have been defined. Amex says it will require a company's industry, location, and some details about financial hardship as proof.
An application is available at the Coalition's website. Applicants will be notified via email by September 22 to complete a more in-depth application, due September 28. American Express notes that special consideration will be given to women-owned businesses, which the company says are expected to represent at least 25 percent of the awarded grants.
"We want people to apply," says Anré Williams, group president of global merchant and network service at Amex. He says the application can be done easily, with just some basic eligibility requirements. It should take no more than 30 minutes to complete.
Williams says the program will continue for the next four years, and will award grants and services totaling $10 million. He says about half the funding will be in the form of grants and the rest will go for training and financial education programs, along with mentorship opportunities for various communities of color.
"The Black community has been disproportionately affected this year, and having access to capital is one of those problems," says Williams. "We want to be part of that solution."
Sep 18, 2020